The Ultimate Pikes Peak Challenge
Complete these fun and exciting challenges to earn your own adventure badges. Are you up for the challenge?
---
Welcome to the Pikes Peak Wonders Region, home of Pikes Peak - America's Mountain. 2021 is an exciting year with lots of new and exciting adventures to embark on. All aboard the iconic Broadmoor Manitou and Pikes Peak Cog Railway as it makes its triumphant return to the mountain after four years of repairs and upgrades. Once you've made it to the summit, explore the brand-new Pikes Peak Summit Visitor Center that is full of interactive exhibits, 365 degrees of breathtaking views and, of course, those famous summit donuts!
​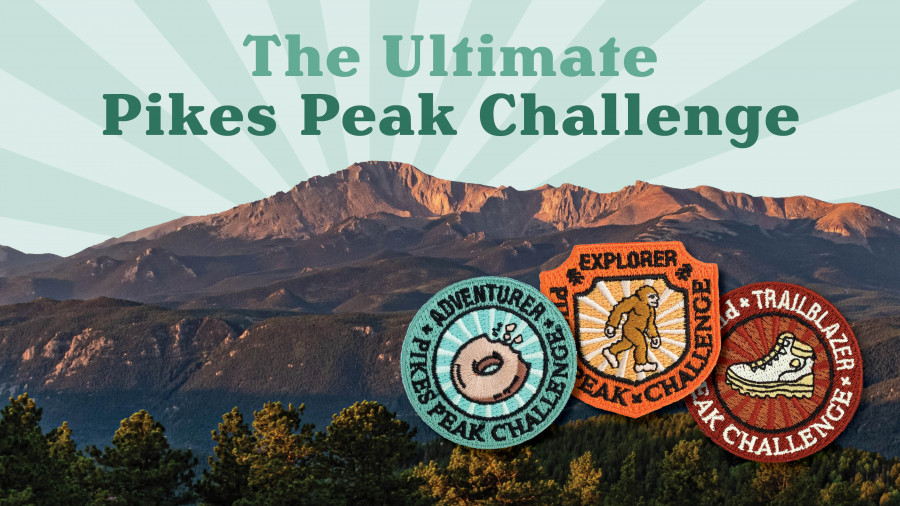 We created a list of 25 challenges to see who has what it takes to call themself a true Pikes Peak Adventurer. As you complete challenges, you can earn awesome merit badges to wear with pride and show the world that you conquered America's Mountain. The official challenge launches this June, with an app to track your progress and keep score. Until then, peruse the challenges below and see if you have what it takes!
---

Check out our awesome adventure badges you can earn when you complete challenges!