Cañon City, Colorado
Welcome to Cañon City, Colorado, (pronounced Canyon)
---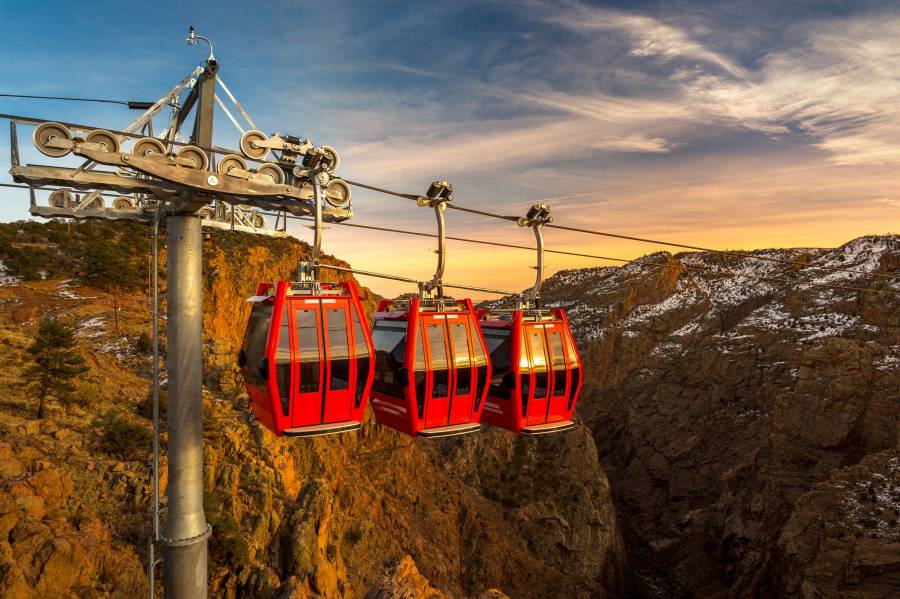 Home of the world-famous Royal Gorge Bridge & Park. The area offers a variety of outdoor activities for the entire family year-round. Hunting, fishing (and the best fly fishing in the nation), boating, rafting. bicycling, golfing, hiking, swimming, camping, horseback riding, ATV trips and mountain climbing are all available in the area. Take a ride along the rim of the Royal Gorge with Colorado Jeep Tours. They also can take you along the Gold Belt Tour through the late 1800's mining districts of Cripple Creek and Victor. All of their tours are breathtakingly scenic and accommodate most ages and abilities.
Cañon City also offers shopping in its Historic Downtown, award-winning wine tasting at the Winery at Holy Cross Abbey, and you can experience the history of the Pikes Peak area by touring the Gold Belt Byway which includes two exciting and very scenic routes from Cañon City to Cripple Creek, our local gaming town some 9,000+ feet in the mountains. There's plenty of fun, excitement, beauty and spirit in the Cañon City area.
With lots of room to roam, you can leave all your 'big-city' hassles and worries behind as you bask in the warmth of the sunshine abundant to the region; Cañon City boasts 325 days of sunshine per year.
---