Cañon City is the largest in The Royal Gorge Region and is Colorado's Climate Capital, so no matter what time of year you visit, there are plenty of exciting things to do and see. Here's how to make the most of a day trip to Cañon City, CO:
Morning
1. Fuel Up
There is no better way to start your day than a quick stop at one of Cañon City's local breakfast spots. It is essential to come prepared for a jam-packed day of adventure, so get your energy up with a delicious meal from Happy Endings Caboose Cafe. Both offer full menus with healthy options, local flavors, and a home-cooked feel. The best part is both locations are in close proximity to Royal Gorge Bridge & Park!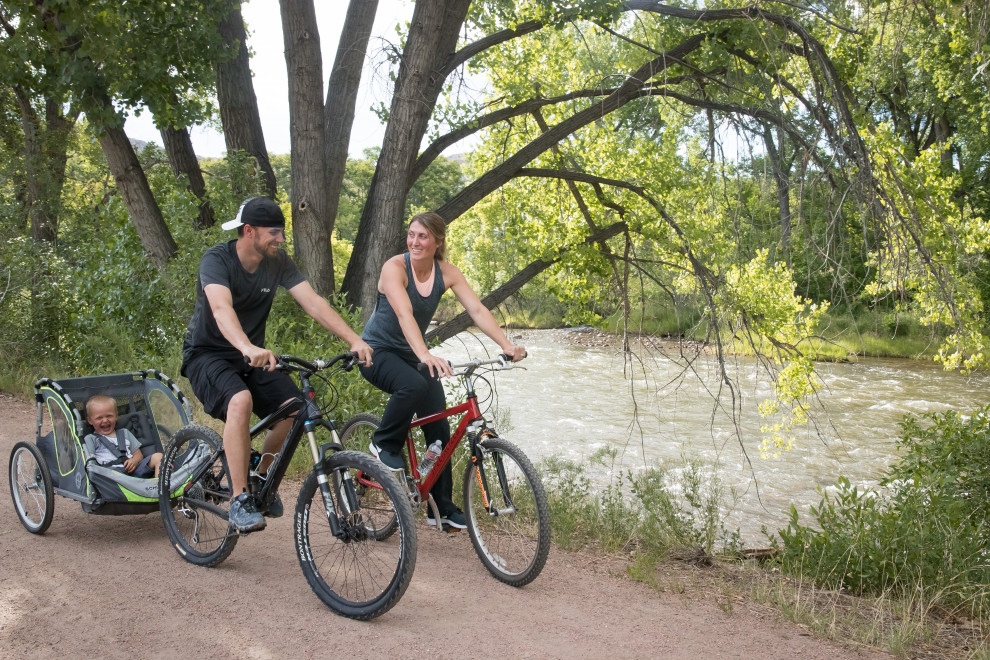 2. Hit the Trails
Cañon City's trail systems are some of the best in the state and are constantly evolving. Heading out on a path and taking in the area's striking surroundings is a must while in town. Whether you go for a short walk on a simple trail or a long bike ride through challenging terrain, you'll be sure to encounter some of the best sights in town. Cañon City is known for its breathtaking plant and wildlife, so make sure to look all around you as you explore the area's trails. Beginners can try the Arkansas Riverwalk, an easy route for a light stroll and a perfect site to bring out the binoculars and spend some time birding. Advanced hikers and cyclists can head out on the Royal Gorge Park trail system, where they can break a sweat, push their boundaries, and get in tune with nature. Oil Well Flats is another option, with 13 miles of trail and enough difficulty to keep you on your toes. It's important to remember to stay safe on the trails, so always make sure to bring water, protect yourself from the sun, and use the buddy system. Discover all of the Royal Gorge Region's trail systems on royalgorgeregion.com.
Afternoon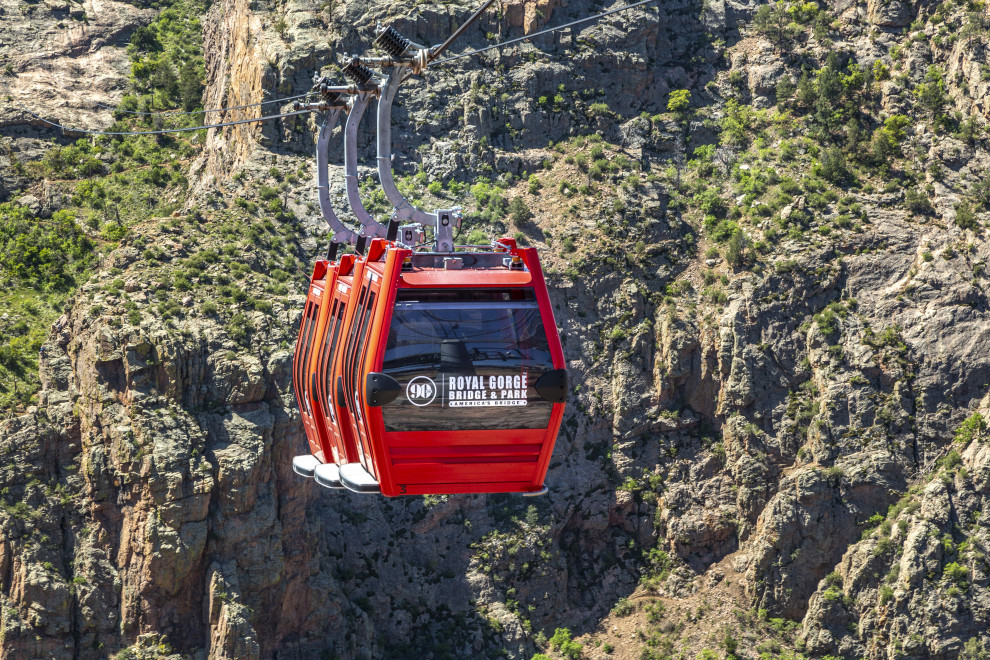 3. Explore the Royal Gorge Bridge & Park
It would be a crime to visit Cañon City and not explore the Royal Gorge Bridge & Park. Experience this attraction's adrenaline-packed rides and stunning views for an unforgettable afternoon. With zip lines, sky coasters, gondolas, and so much more, there's something for everyone here. The park is also home to America's highest suspension bridge, the famous Royal Gorge Bridge, which stands 956 feet above the wild Arkansas River and offers panoramic views of The Royal Gorge Region. Make sure to bring your camera. You'll want to capture it all.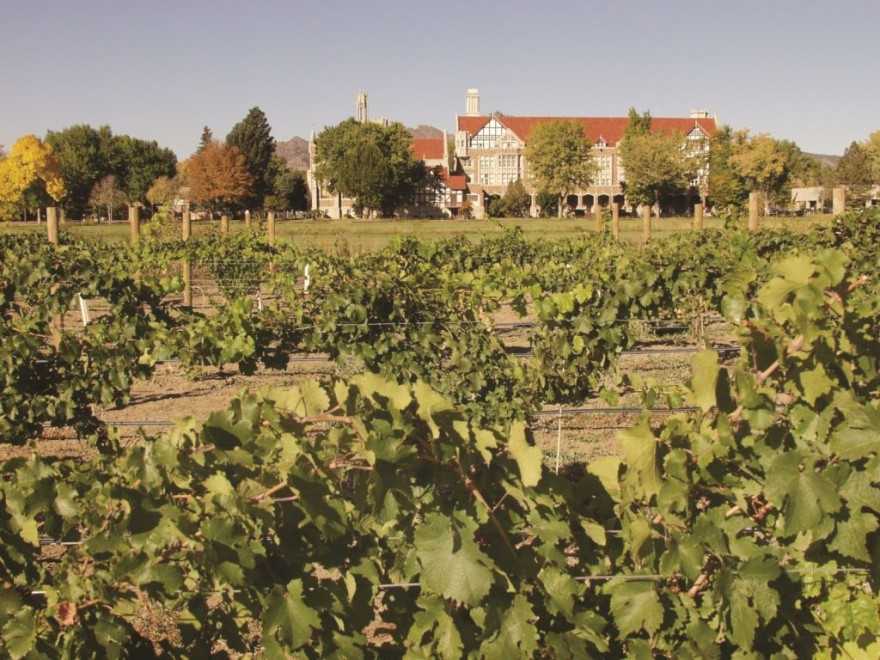 4. Sip Wine at The Winery's Tasting Room
The Winery at Holy Cross Abbey, located right here in Cañon City, is a popular destination among locals and visitors. Open daily, The Winery offers upscale wine tastings of their award-winning Colorado wines and is an ideal place to enjoy some light fare after a morning of outdoor fun. The Winery is known for its picturesque atmosphere and a fantastic selection of wines. If you are searching for a souvenir or a gift to bring home from your trip to Cañon City, a few bottles from the winery's shop are sure to help you to remember and share the experience with your loved ones.
5. Visit the Museum of Colorado Prisons
The Museum of Colorado Prisons is a unique attraction, providing its guests with access to incredible knowledge and a glimpse into history. This historical cell house, originally constructed in 1935, stood as a Women's Correctional Facility until its transformation into an educational museum in 1988. Visitors can browse through exhibits covering more than 140 years and take guided tours for an immersive and informative experience regarding the history of the prison system and a look into the prison inmates' lives.
Evening
6. Live Music at Cañon City Brews & Bikes
Head over to Cañon City Brews & Bikes for an evening of music, craft beer, food, and more. This unique local business offers more than just a traditional dining experience. Between the outdoor beer garden where guests can enjoy drinks outside, a bike and repair shop where visitors can browse through a selection of Borealis Fat Bikes, and frequent live music, a trip to Bikes and Brews is an extraordinary experience. If you're looking for something more low-key and just as delicious, go over to Cañon City's newest restaurant Nirvana Culinary Paradise. The menu is carefully crafted and filled with both traditional Indian dishes and new takes on savory classics.
7. Stay the Night at a Cañon City Campsite
Plan to stay the night in Cañon City at one of the area's top campsites. With nice weather year-round, campfires, and an under the stars experience, there's no better way to end an exceptional day. Royal Gorge Park East Ridge Campground, Royal Gorge / Cañon City KOA Holiday, and Echo Canyon Campground are just a few of the choices visitors have when looking for an authentic camping experience. If you're not interested in sleeping in a tent, Cañon City's campgrounds have a few glamping options as well. Camp in comfort with a cabin or yurt rental and enjoy all the extra amenities. Royal Gorge Rafting and Zip Line Tours is a popular choice and allows you to stay in a riverside yurt or airstream so you can wake up the next morning and spend the day white water rafting on the Arkansas River!
*This blog post is sponsored by Royal Gorge Region.