---
Top 10 Reasons to Tour Colorado Springs
1. IT'S COLORADO SPRINGS: With unparalleled natural beauty, clients will be thrilled with the stunning scenery. The glorious mountain scenery will leave them in awe and sure to come back to further explore the region's outdoor splendor.
2. WESTERN HERITAGE: Discover the deep roots of the Pikes Peak or Bust Gold Rush exploring old and active mines. The history of the American West awaits clients as they explore such attractions as the Western Museum of Mining & Industry, the M Lazy C dude ranch, and the Ghost Town Museum.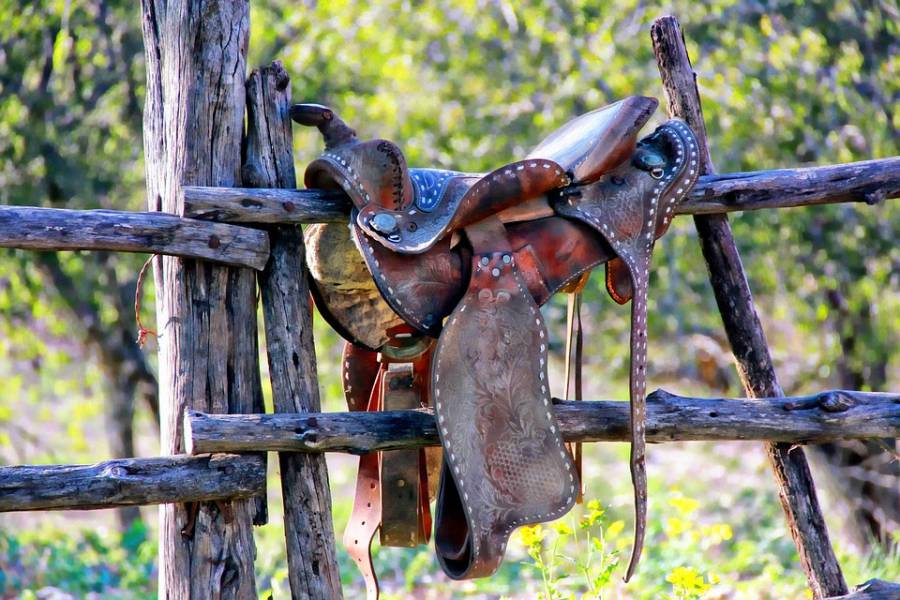 3. ALL ABOARD: Trek through Cripple Creek and along the Arkansas River in the Royal Gorge on a historic train. Relive the days of the first steam engines on this roundtrip excursion that will thrill your clients.
4. CULTURAL EXPERIENCES: Soak in the region's multi-faceted culture at various historic sites, assorted festivals in the area, and a variety of museums for everything from money to motorcycles.
5. THE GREAT OUTDOORS: Adventure is always close by with thousands of miles of trails and open spaces. There's lots of amazing nature for clients to behold and plenty of trails for those that want to engage with the surroundings more directly. Take a ride along the rim of the Royal Gorge or explore the bright red monoliths of Red Canyon Park with Colorado Jeep Tours. For a more unique experience, climb aboard a Segway with Adventures Out West and see Garden of the Gods from a new perspective.
6. ARTS SCENE: Enjoy hundreds of public sculptures, galleries, art walks, classes, and performances. Colorado Springs has multiple groups within the community contributing to both the creation and patronage of local, national, and international artwork.
7. ALL SEASONS: From colorful fall days to spring blooms, the region shines with a year-round mild climate. This makes it easy for your clients to plan out days filled with possible tour stops without their itinerary being contingent on limited seasons or sharp contrasts in weather.
8. OLYMPIC CITY USA: See where Team USA dreams are born at the U.S. Olympic & Paralympic Training Center. The athletes training today might adorn the cereal boxes of tomorrow. Your clients will have the opportunity to know about them at the outset of their career.
9. 55+: With more than 55 unique attractions, it's easy to plan multi-day itineraries in the Pikes Peak region. Don't be fooled by the term 55+, Colorado Springs offers something for your clients and their entire families.
10. EASY ACCESS: Located in the center of the country, it's easy to drive or fly straight into COS, 15 minutes from downtown. Airports, anticipation, and sheer adrenaline will aid your clients' journey into town for their next memorable adventure.
Top 5 Inspirational Tour Stops in Colorado Springs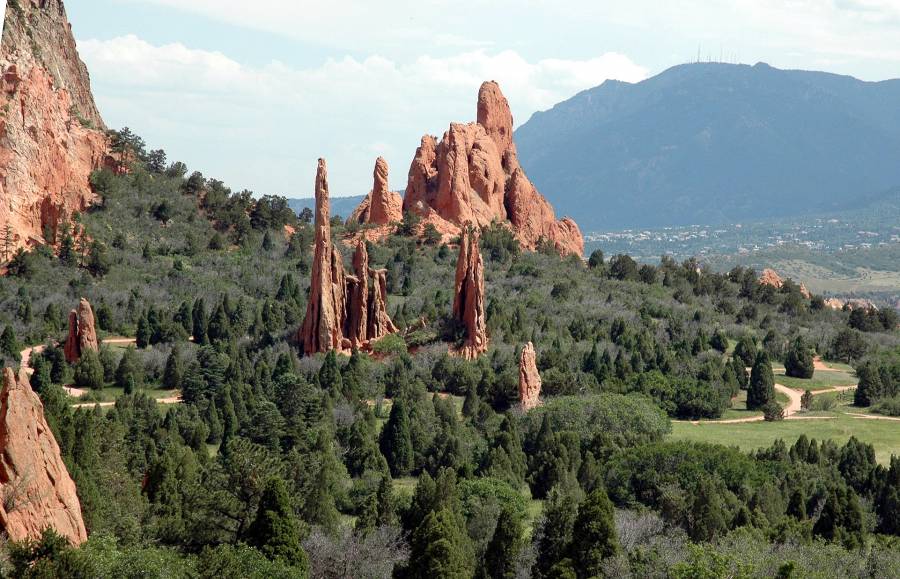 1. GARDEN OF THE GODS: The sandstone rock formations in this portion of Pikes Peak are enough to take your breath away. Your clients are likely to be telling people for years to come about their visit to this National Natural Landmark.
2. U.S. OLYMPIC & PARALYMPIC TRAINING CENTER: Your clients will marvel at the lifelong dedication and incredible athletic prowess these aspiring competitors bring to the training facility during the guided tour, including a rousing movie about the Olympic dreams conceived at this most unique and inspiring tour destination.
3. COLORADO WOLF & WILDLIFE CENTER: Get to know the individual wolves, foxes, and coyotes that inhabit the center and find out facts about their respective species overall, including the ways they communicate, the hierarchy order within their packs, and the conservation efforts being undertaken on their behalf.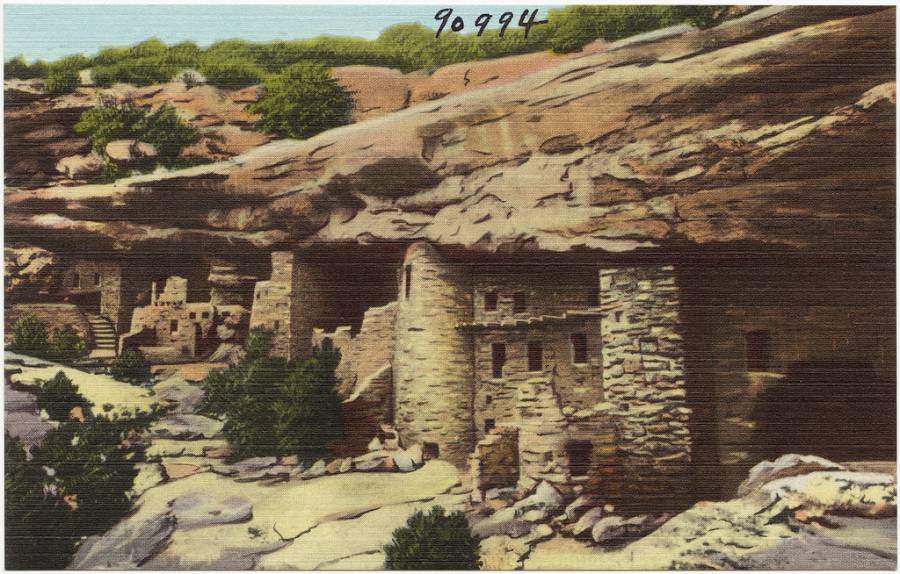 4. MANITOU CLIFF DWELLINGS: Your clients will enjoy an adventure 800 years in the making as they guide themselves through the rooms of these makeshift abodes used by the Anasazi, an ancient culture of American Indians.
5. CHEYENNE MOUNTAIN ZOO: A zoo unlike any other, the Cheyenne Mountain Zoo is 6,800 feet above sea level and, true to its name, within an actual mountain. Observe grizzlies, giraffes, and over 700 other animals, as well as an incredible view of Colorado Springs itself. This one is a definite keeper for both photo albums and family stories.