The Colorado Birding Trail is a major nature tourism initiative to promote responsible outdoor recreation and conservation of Colorado's natural resources. The trail links these private sites with public parks and open spaces, with different trail systems across the state.
Explore Colorado's incredible diversity of wildlife and the habitats they depend on in unbelievably spectacular settings. Observe birds and other wildlife, as well as archaeological and paleontological treasures in an endless variety of fantastic habitats.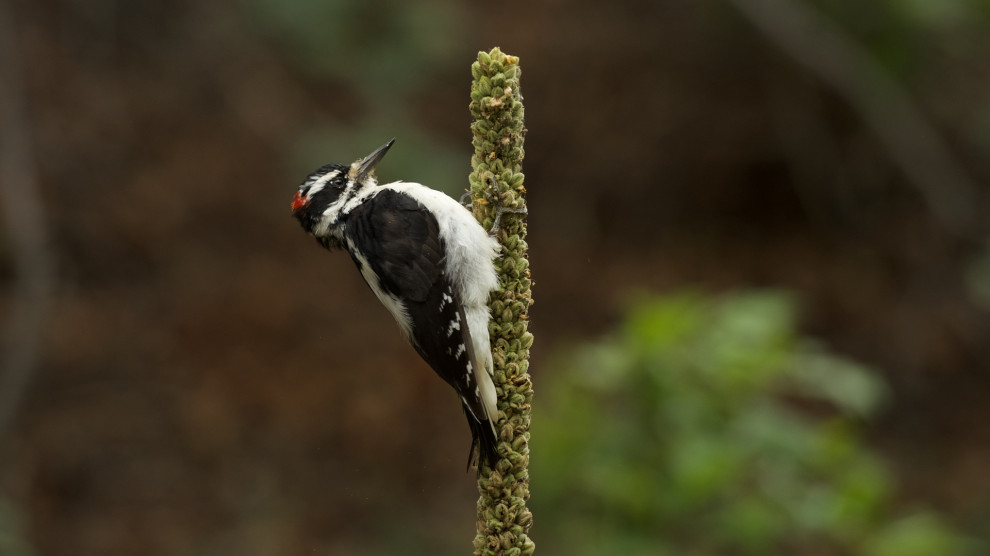 The diverse landscape of Garden of the Gods serves as a bird-enthusiast paradise. Watch four species of Hummingbirds enjoy feeders at the Garden of the Gods Visitor & Nature Center. White-throated Swifts swoop over the towering red rock formations. Ash-throated Flycatchers, Juniper Titmice and Northern Pygmy-Owls have all been spotted in this treasured park.
Difficulty: Easy, with paved and natural trails
Getting there: From Interstate 25, take Highway 24 (exit 141) west. Travel west on highway 24 to 30th street. Turn North to Garden Of The Gods Entrance.
Scrub oak thicket, ponderosa pine forests, meadows, a mountain creek, and abundant foothills wildlife create the perfect habitat to spot indigenous and local birds around Bear Creek Regional Park and Nature Center. Interpretive programs, special events, guided and self-guided tours, and media presentations are offered all year.
Difficulty: Varies - guided or self-guided tours range from easy to difficult
Getting there: From I-25 Exit 141, go west on US Hwy 24 to 26th Street. Turn left (south) on 26th and proceed about 2 miles to Bear Creek Road.
The park along Fountain Creek attracts many migrants. There are several ponds that waterfowl enjoy swimming around, including a once spotted yellow-crowned Night-Heron! This park attracts just about every species of passerine passing through Colorado.
Difficulty:
Getting there: Travel Interstate 25 to Exit 132. Go East on Road 16, 0.6 miles to Highway 85/87. Turn South and drive 0.6 miles to the Cattail Marsh Road. Turn West and follow this road to Pepper Grass Lane and the parking area and Nature Center
See Three-toed Woodpeckers, Common Mergansers, Poorwill and owls around the reservoir. Located on a granite plateau approximately 9,000 feet (2,700 m) above sea level, this reservoir supplies the domestic drinking water for the city of Colorado Springs. The area is a popular recreation area for hikers, boaters, mountain bikers and of course, wildlife watching.
Difficulty: Moderate – 13.2-mile loop
Getting there: From Woodland Park, travel north and east on South Baldwin Street (Rampart Range Road) Follow Rampart Range Road 4.1 miles North & East to Forest Road 300. Travel South 5.4 miles on Forest Road 300 (Rampart Range Road) to Forest Road 306. Drive East 2.8 miles on Forest Road 306 to Rampart Reservoir Entrance.
Enjoy watching flocks of Bluebirds, blue Gnatcatchers and even a black-throated Gray Warblers as you explore 600 acres of Juniper Woodlands. This secluded park is a local's favorite and a prime location to spot some of your favorite feathered friends.
Difficulty: Easy, much of the birding can be done from the road
Getting there: From US-50 in the center of Canon City, head north on Field Ave, follow it out of town, as it becomes CR 9, for 10 miles to CR F24. Take a left on CR F24 and follow this road for under a mile to the park.

HONORABLE MENTION
This relatively undiscovered open space is a birding paradise, with the red-tailed hawk impossible to miss. Other migrators include the semipalmated plover, the long-billed dowitcher, the spotted sandpiper and even the occasional bald eagle. The Western meadowlark and vesper sparrow are among songbirds seen along the trails.
Difficulty: Easy, but up to 13 miles round trip
Getting there: Going south on Interstate 25, take exit 132A toward Colorado 16/Mesa Ridge Parkway. After about 2 miles, turn left onto Fountain Mesa Road. In a mile, turn right onto Fontaine Boulevard and then left onto Goldfield Drive. Look for a small parking lot on right.
For the full list of all 28 sites on the Pikes Peak birding trail, head to the Colorado Birding Trail website.