Looking for a serious challenge on your next trip to Colorado Springs? We've compiled a list of some of the hardest trails in the Pikes Peak Region for you to check off your list.
Any time you're getting ready to hit the trails, make sure to do these things first:
Check weather and trail conditions before your planned hike
Bring lots of water, layers, proper equipment and snacks
Download a map to your phone before you go, in case of poor cell reception
Do your research! Local hikers always have the best insights, advice and equipment tips
Follow Care for Colorado – Leave No Trace principles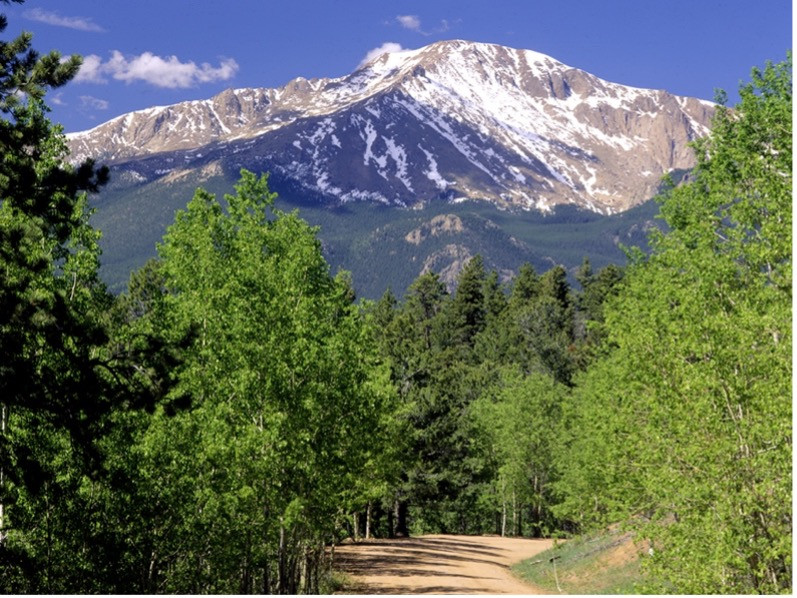 1. Barr Trail, Pike National Forest
Estimated time: 7 hours
Gain nearly 7,800 feet on this 12-mile (one way) hike that travels from Manitou Springs to the summit of Pikes Peak. Hike to the summit and book a ride down the mountain with Rocky Mountain Ride, or have a friend travel Pikes Peak Highway and meet you at the top!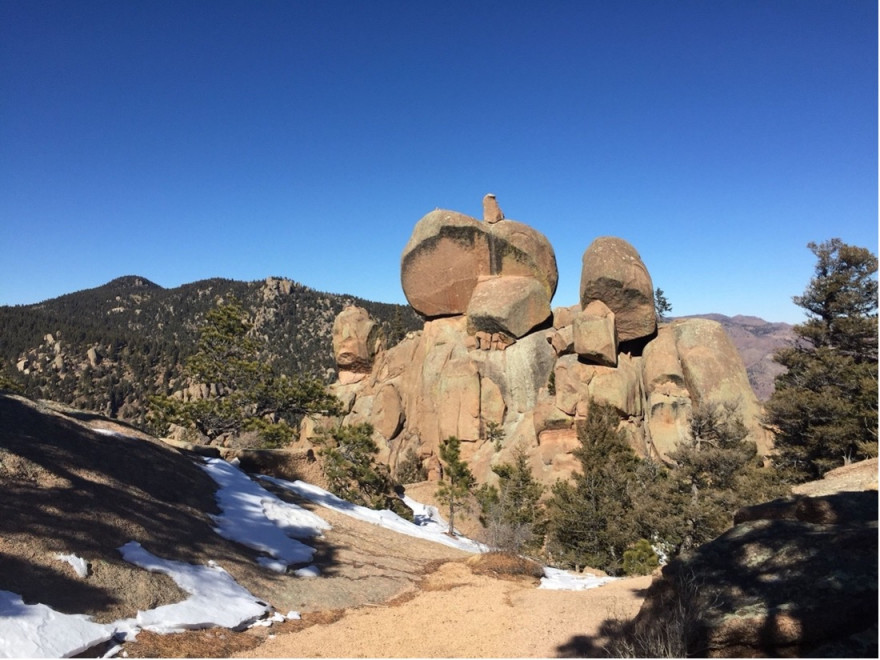 2. Cameron Cone, Pike National Forest
Estimated time: 4 hours
Located near Manitou Springs, this 7.1-mile out-and-back trail is often labeled "harder than it looks." With a few different routes to the summit, this trail offers a unique experience every time!
Estimated time: 8.5 hours
This 13.9-mile out-and-back hike is moderately trafficked and known for its steep inclines and waterfalls. Regulars suggest starting early to avoid heat, storms and clouds.
Estimated time: 2 hours
At only 1.8 miles one way, this trail may seem short and sweet, but the steep inclines and rough terrain make it much more difficult than it appears. The trailhead is easy to miss, so be on the lookout!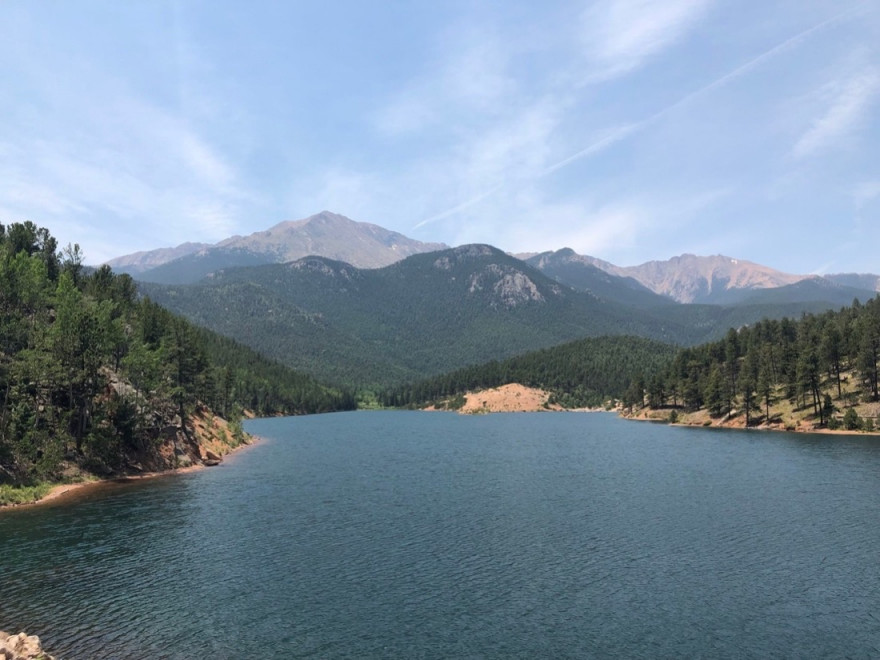 5. Heizer Trail, Pike National Forest
Estimated time: 3.5 hours
This trail starts out quite steep but is well worth the exertion as it ends up at a scenic lake nestled between the mountains. There is no parking directly at the trailhead, so be prepared to tack on a bit more to the 7.1 miles of the trail.
Estimated time: 2.5 hours
One of the most famous "difficult hikes," the Manitou Incline is the remains of an old Cog railway that once climbed to the top of Manitou Mountain. The trail gains more than 2,000 feet of elevation in about a mile, with some sections at a grade of more than 60%. Once you reach the summit, take a 4-mile section of Barr Trail back down to the bottom and take in the view along the way!
Estimated Time: 2.75 hours
As part of the Ring the Peak trail system, Mount Esther is about 4.2 miles out and back. The trail concludes in a mountain meadow at the top, but the best views are on the way up.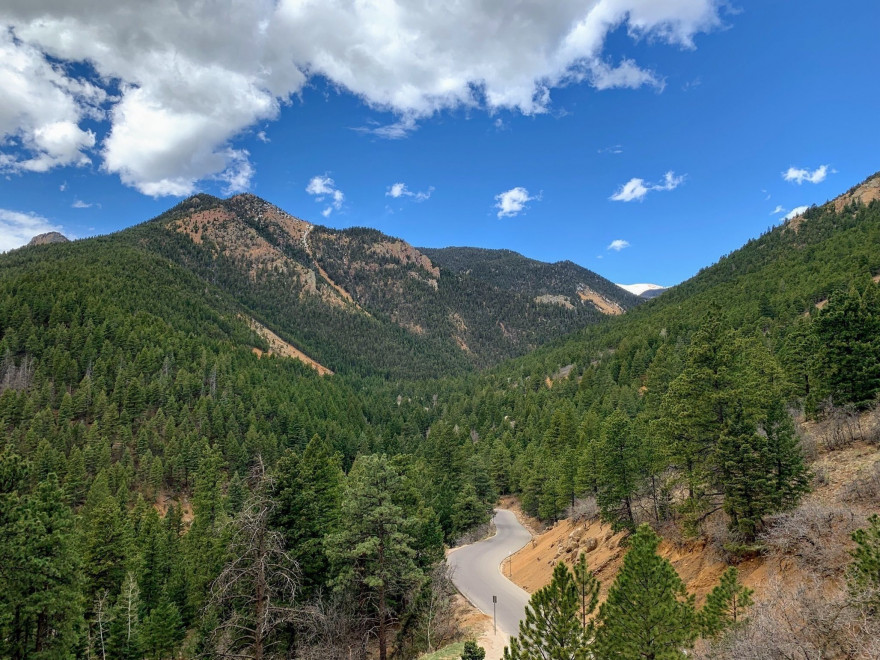 Estimated time: 6 hours, 15 minutes
This is a 9.7-mile out-and-back trail located in North Cheyenne Canon Park. Categorized as hard, this is a mostly off-trail route that is only lightly identified. Expect steep grades and loose rocks along the way. Once you reach the meadow between the two peaks, Mt. Garfield is on the left with nearly a 500ft elevation gain. There is no marked trail to the summit, so expect to carve your way up until you reach the peak!
Estimated time: 6 hours
This loop stretches about 11.3 miles all the way from Red Rock Canyon Open Space to Bear Creek Canyon Park. While it crosses over a creek, it does remain very exposed to the sun for a majority of the loop. The route offers many offshoots and loops for variety, but it is suggested that hikers download an offline map, as the trail is not well marked.
Estimated time: 8.75 hours
This nearly 14-mile hike is out and back but offers a variety of routes along the way. All trails and loops are largely unmarked and only recommended for experienced hikers. If you're up for the challenge, the Reservoir offers stunning scenic views of Colorado Springs & surrounding towns.
Looking for more trails to explore?
Check out Trails & Open Space Coalition for everything you want to know about trails in Colorado Springs.
---
Congratulations on being up for the challenge! Whether you check off one or all of these difficult hikes, make sure to treat yourself to a cold one at one of the many local breweries and distilleries around town - you deserve it! While you're at it, get the FREE Crafts & Drafts Passport for deals at more than 20 different craft beverage spots in Colorado Springs.