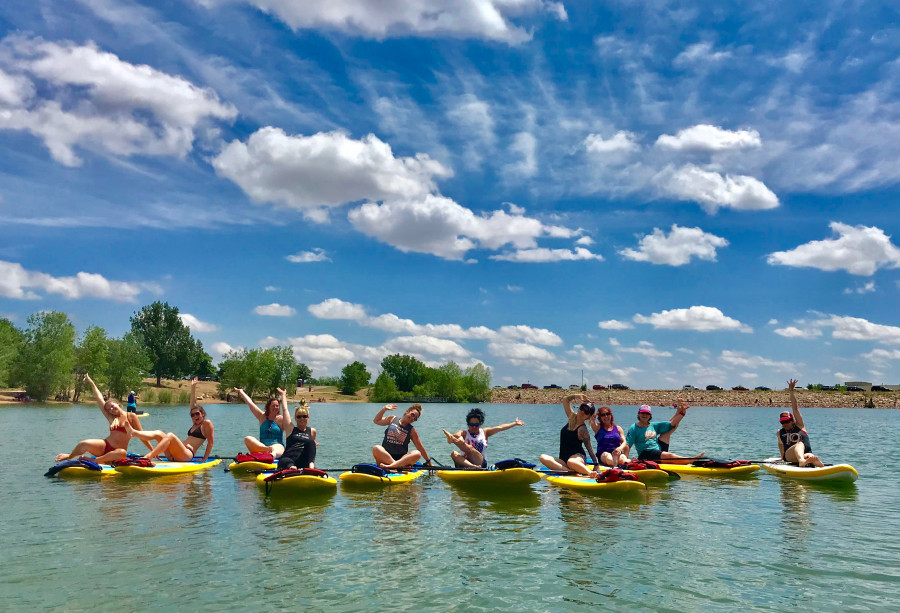 Dragonfly Paddle Yoga takes the art of balance to a whole new level with guided yoga classes on stand-up paddleboards. These classes take place year-round both indoors and out depending on the season. For even more fun, try out their Paddle GLOWGA classes for a colorfully illuminated sunset experience on the water.
SUP Colorado Springs offers a basic lesson with each paddleboard rental and makes getting on the lake a breeze. Take a SUP yoga class Tuesdays, Thursdays, Saturdays and Sundays. The company is the only one working directly with the City of Colorado Springs and also donates a percentage of proceeds to local community programs.
UpaDowna hosts SUP programs that encourage participants to get off the couch and get on the board! Paddleboarding has been offered by UpaDowna since 2014 and is something that people of all ages and skill levels can participate in.