Find more ways to cool off with free splash parks or navigate the waters of the nearby Arkansas River.
1. Helen Hunt Falls
Helen Hunt Falls, named after author Helen Hunt Jackson, is a popular hiking and picnic spot. A fairly easy ascent, families and pets can enjoy the less than one mile hike. Located inside North Cheyenne Cañon, there is also a Visitor Center with snacks and more information on the area. Make sure to pick up a free map.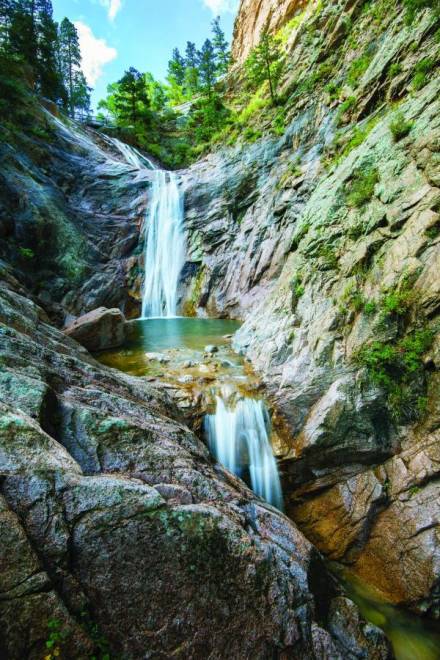 2. The Broadmoor Seven Falls
The Broadmoor Seven Falls is the only Colorado waterfall included on National Geographic's list of international wonders. Take 224 steps up a magnificent series of waterfalls located in a 1,250-foot-wall box canyon. These steps lead to hiking trails and the banks of the glistening streams that feed the 181-foot drop of falling water at the falls. For an added cost, dine in Restaurant 1858 or take the Soaring Adventure zip line.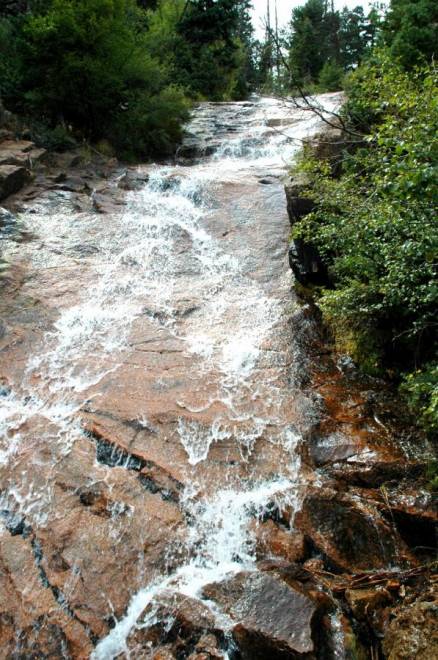 3. St. Mary's Falls
St. Mary's Falls are also located in North Cheyenne Cañon Park. A moderate hike totaling 6.1 miles, the trailhead for these falls are past Helen Hunt Falls. Avid hikers can continue the trail that leads to Mount Rosa.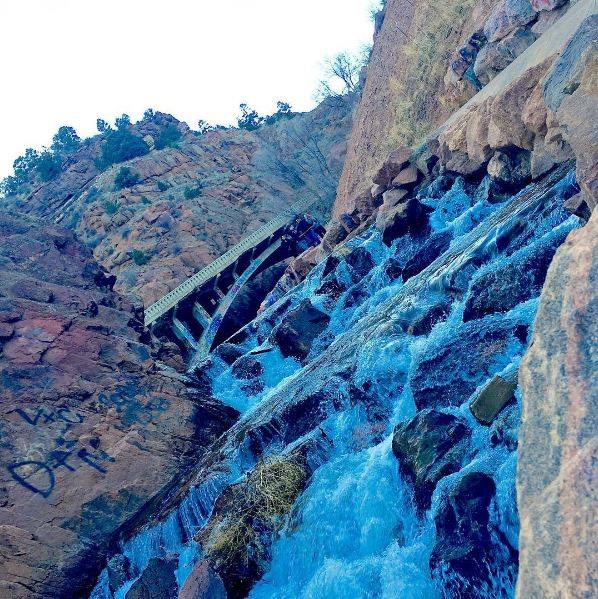 4. Rainbow Falls Historic Site
Rainbow Falls sit on Manitou Springs' Fountain Creek. Now owned by El Paso County, it has seen extensive restoration. Rainbow Falls Historic Site consists of a large waterfall and a small series of waterfalls downstream. The five acres are developed with a parking area, trailhead, historical and geological information, picnic benches and tables, a 0.15-mile trail from the parking area to the Falls, secondary trails along Fountain Creek, and viewing overlooks. The falls boast Instagram-worthy backdrops and historical knowledge that is sure to wow your friends and family. The Historic Site is now operating on Summer Hours and is open Friday – Monday,10 a.m. to 4 p.m and requires a $1 donation per person.
For more fun outdoor activites, check out the top hiking trails and scenic drives in the area.