Old Colorado City History and Influences – Created in 2011 by Jason Baalman with spray paint, this mural shows Old Colorado City's historical roots and influences.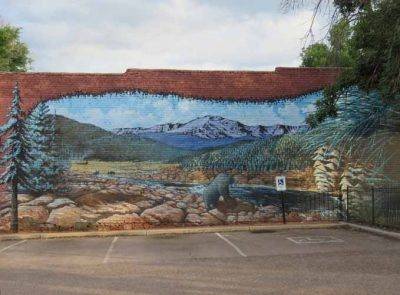 Bear at Mountain Stream – This mural was painted in a city parking lot in Old Colorado City by Allen Burton in 1999.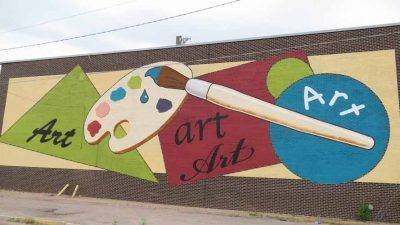 Art Comes Alive – Situated on the west side of Cottonwood Center for the Arts, this mural was created in 2011 by Ruthie Lowen using acrylic and oil.

Warehouse Restaurant and Gallery – Created by Douglas Rouse in 2011, this mural was commissioned by the restaurant owners who wanted to cover three walls of their building with a realistic mural.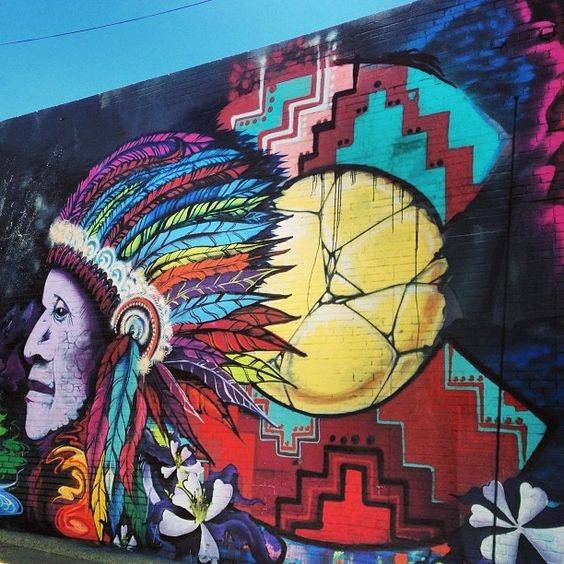 West Side Tattoo – Painted in 2013 by artist "Drastik Smog," this mural brings a pop of color to Old Colorado City.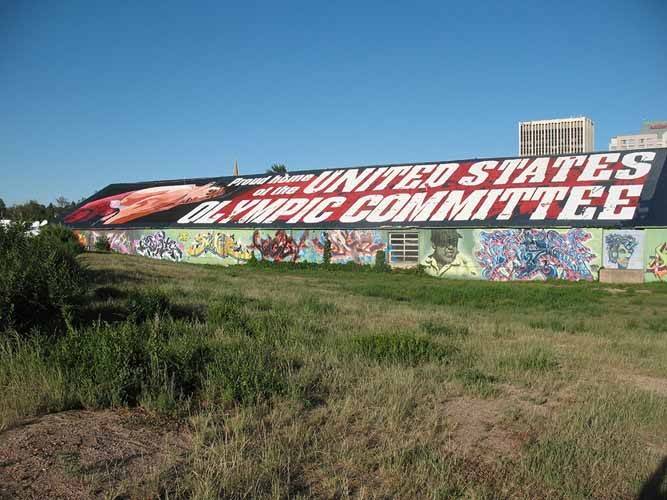 US Olympic Committee Mural – This massive 300' x 45' mural, seen off Interstate 25, was completed in 2011 by Kim Polomka.The mural depicts US Olympic wrestler Henry Cejudo who took home the gold medal in the 2008 Beijing Olympics.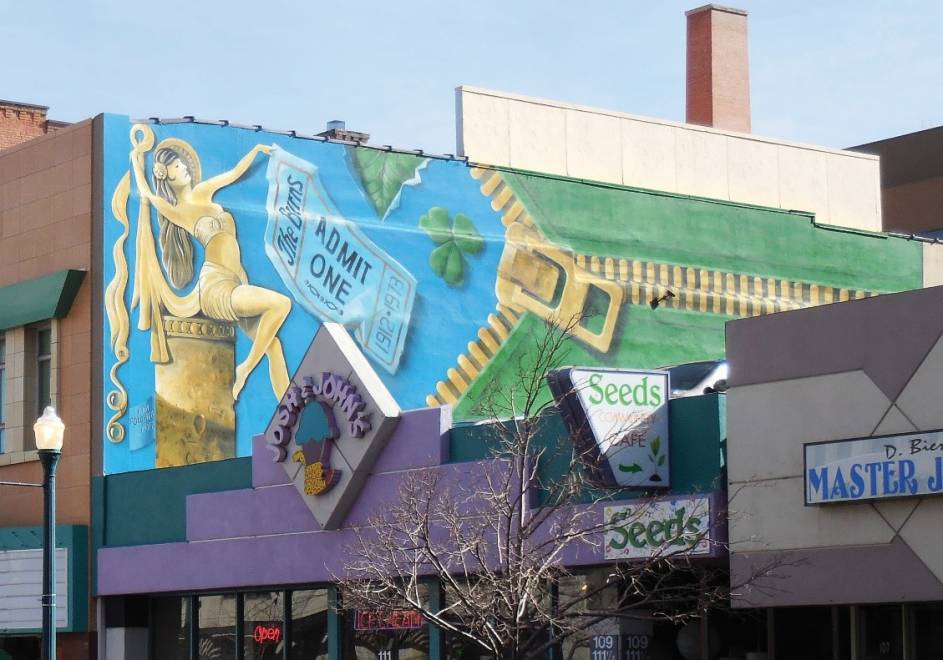 Homage to the Burns Theater – Painted in 2011 by Kim Polomka and funded by the owner of the building and arts supporter Chuck Murphy, this mural displays a shamrock as Murphy's personal good luck symbol.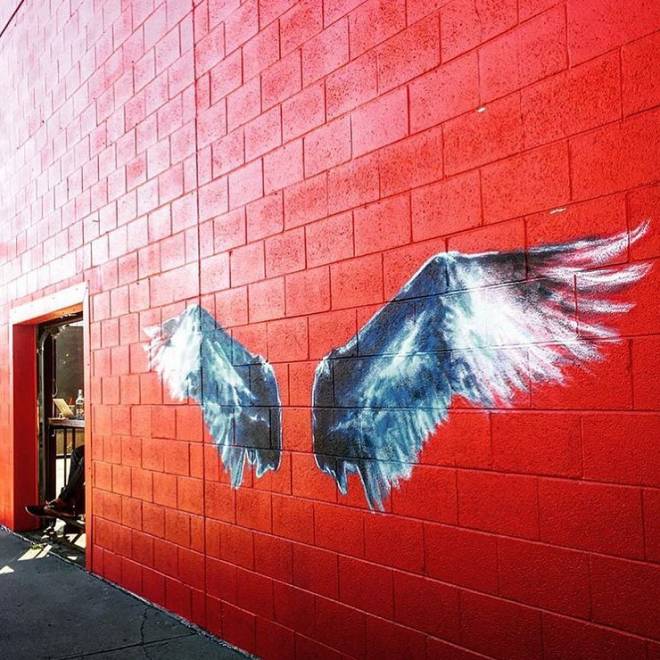 Peak Place Coffee – Feel the wind beneath your wings with this statement mural. Perfect for Instagram photos!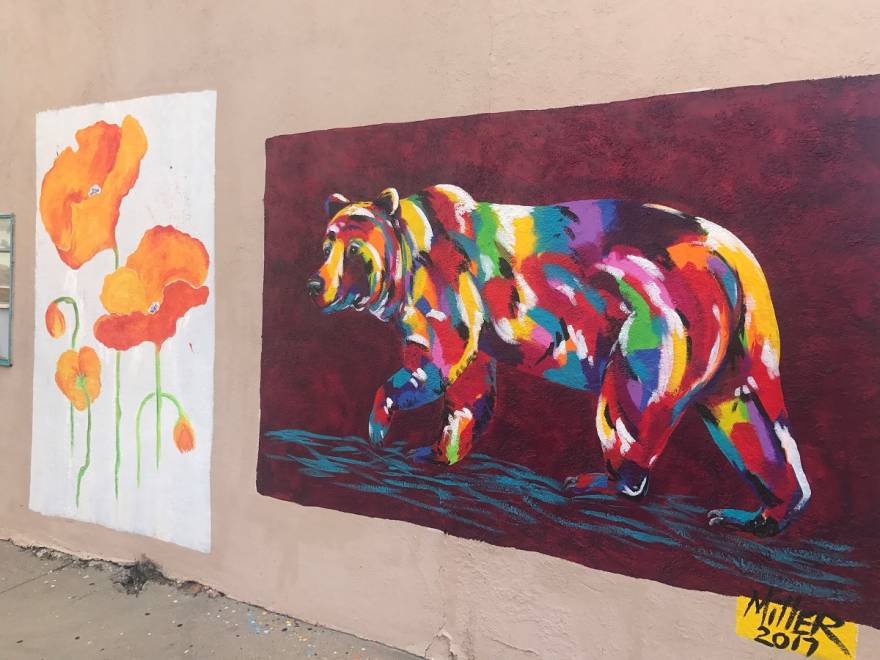 Tracy Miller Gallery – Painted by Tracy Miller in 2017, this mural of a bear gives passerbys a peak into Tracy's artistic work with a splash of color.