Old Colorado City History and Influences – Created in 2011 by Jason Baalman with spray paint, this mural shows Old Colorado City's historical roots and influences.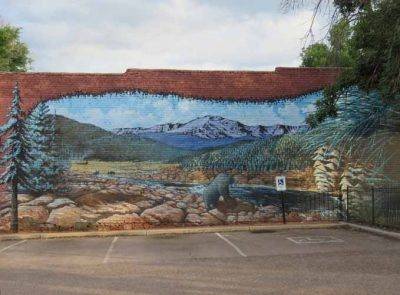 Bear at Mountain Stream – This mural was painted in a city parking lot in Old Colorado City by Allen Burton in 1999.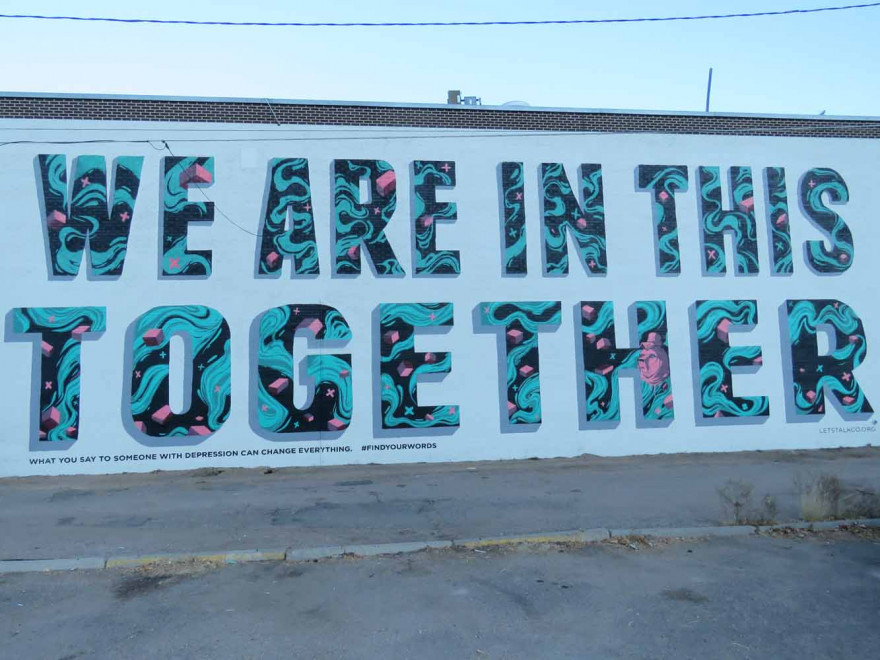 We are in this Together – This 50-foot spray-painted mural aims to elminate the stigma surrounding mental health. Painted by local artist Mike Fudge, te work is a part of Kaiser Permanente's "Find Your Words" campaign.

Warehouse Restaurant and Gallery – Created by Douglas Rouse in 2011, this mural was commissioned by the restaurant owners who wanted to cover three walls of their building with a realistic mural.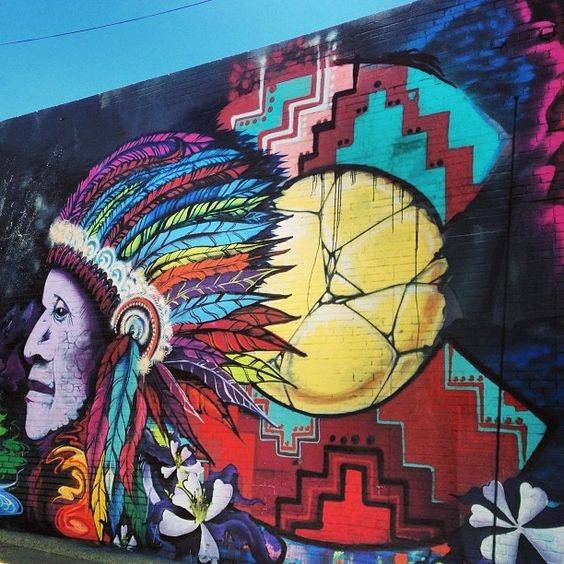 West Side Tattoo – Painted in 2013 by artist "Drastik Smog," this mural brings a pop of color to Old Colorado City.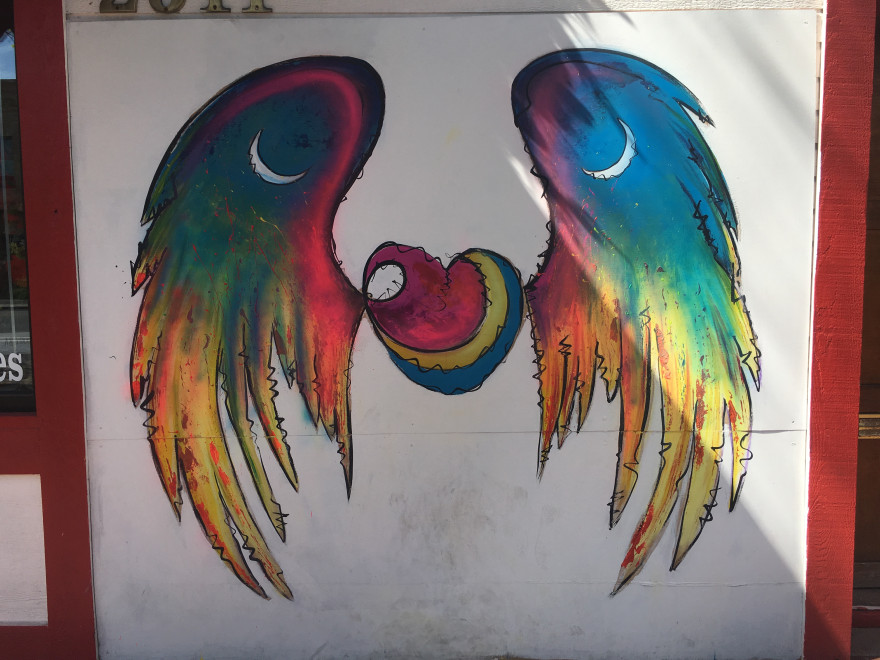 Old Colorado City - Head to Colorado Avenue in Old Colorado City and see this painting by TAPAteria and Pizzeria Rustica.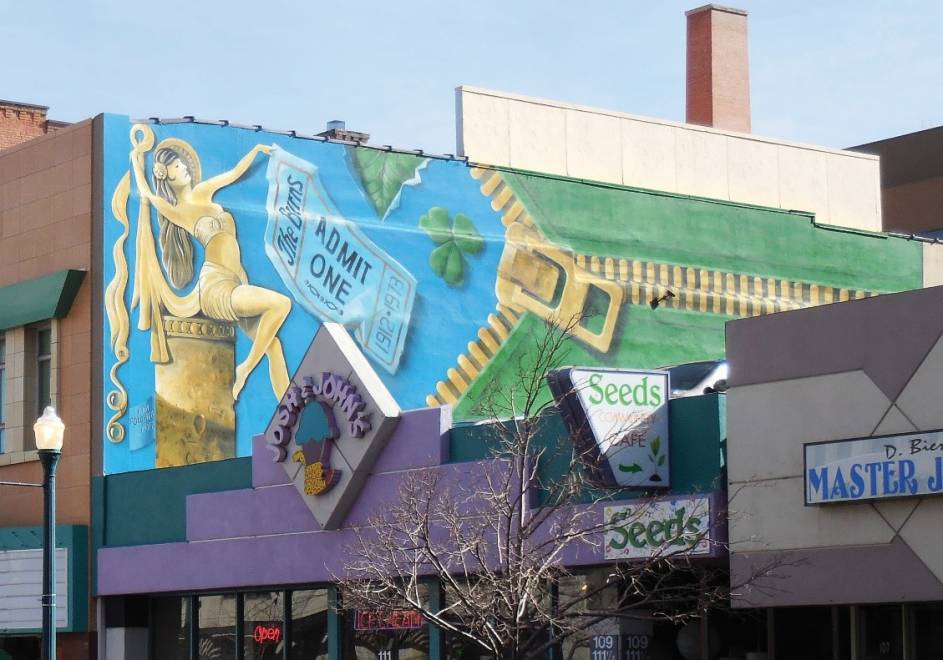 Homage to the Burns Theater – Painted in 2011 by Kim Polomka and funded by the owner of the building and arts supporter Chuck Murphy, this mural displays a shamrock as Murphy's personal good luck symbol.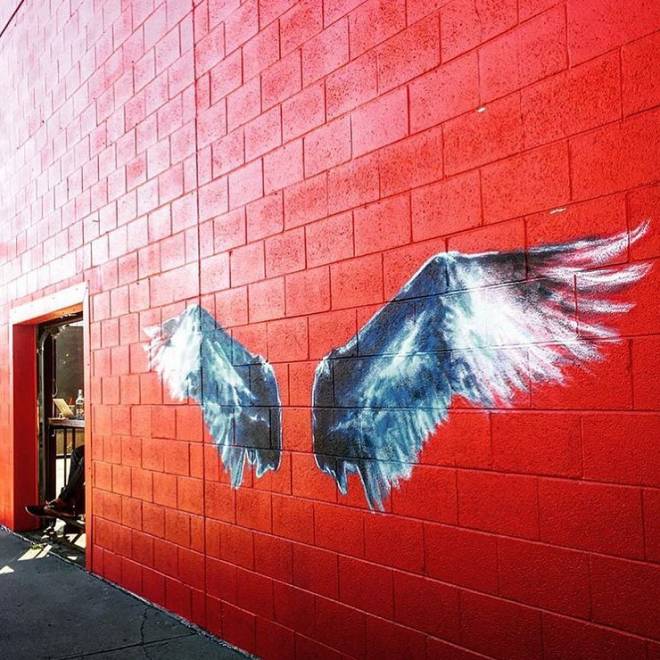 Peak Place Coffee – Feel the wind beneath your wings with this statement mural. Perfect for Instagram photos!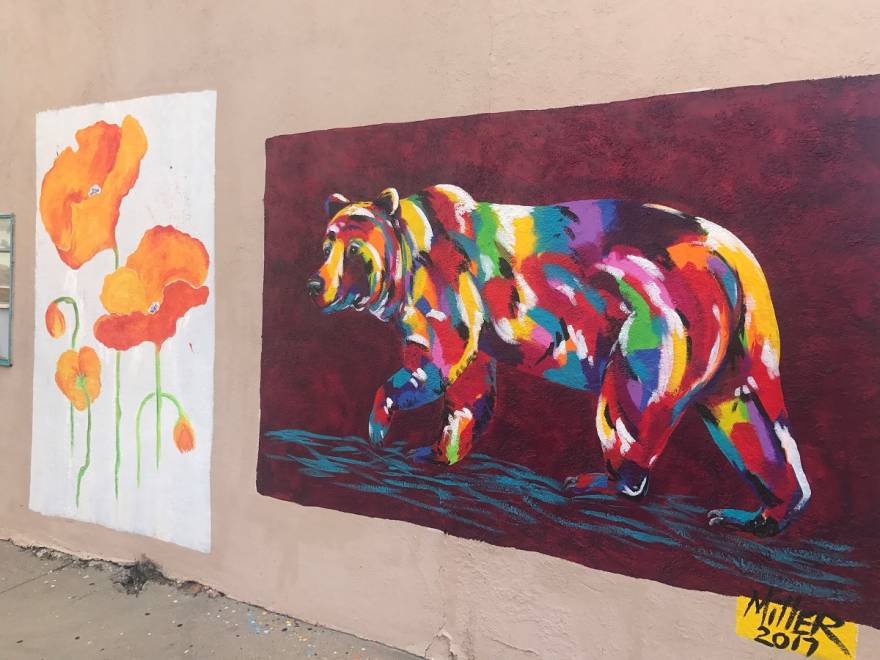 Tracy Miller Gallery – Painted by Tracy Miller in 2017, this mural of a bear gives passerbys a peak into Tracy's artistic work with a splash of color.