Dragonfly Paddle Yoga combines the power of movement with the tranquility of water during paddleboard yoga in some of Colorado's most pristine environments.
Classes, cost and location vary.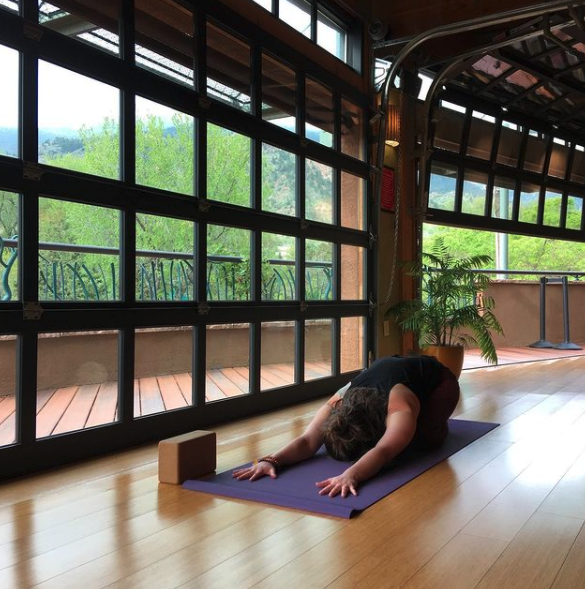 2. Yoga at SunWater Spa Heart Center
View their schedule for Basic, Hatha, Gentle and Vinyasa yoga classes.
Time: varies
Location: 514 El Paso Blvd, Manitou Springs
Cost: varies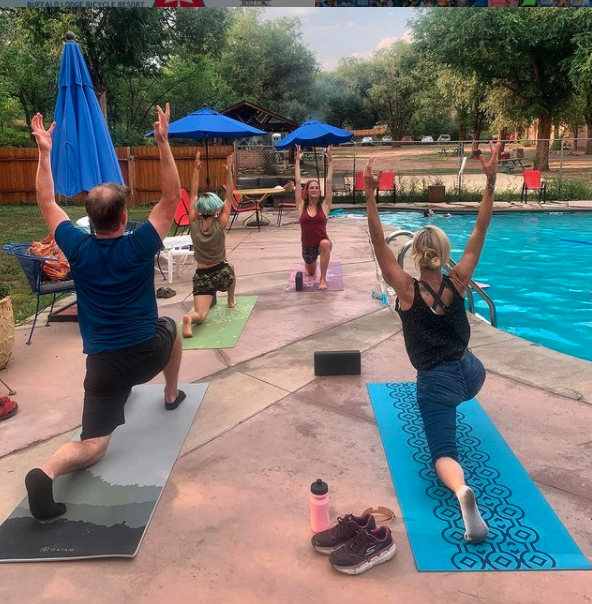 5. Buffalo Lodge Bicycle Resort Yoga & Brews
Get your downward-dog on in a beautiful pavilion close to Garden of the Gods every Thursday plus enjoy a local Colorado craft beer to help set in your savasana.
Time: 5:45-7p.m.
Location: Buffalo Lodge Bicycle Resort
Cost: $15 (cash only)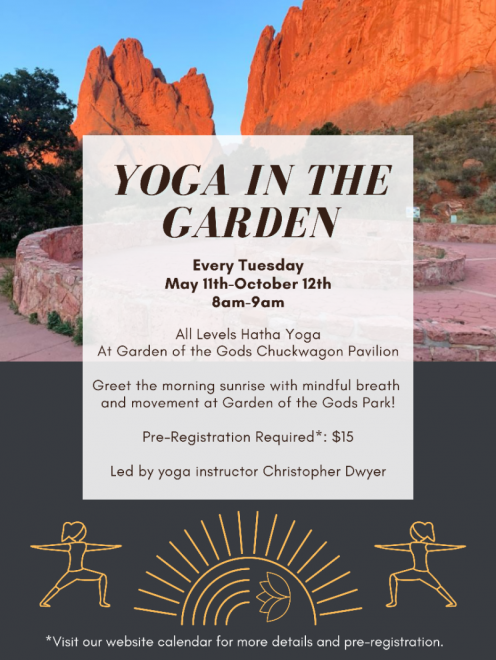 Connect with your mind and body while taking in the majestic views in the Garden of the Gods.
Time: Tuesdays at 8:00 a.m.
Location: Garden of the Gods
Cost: $15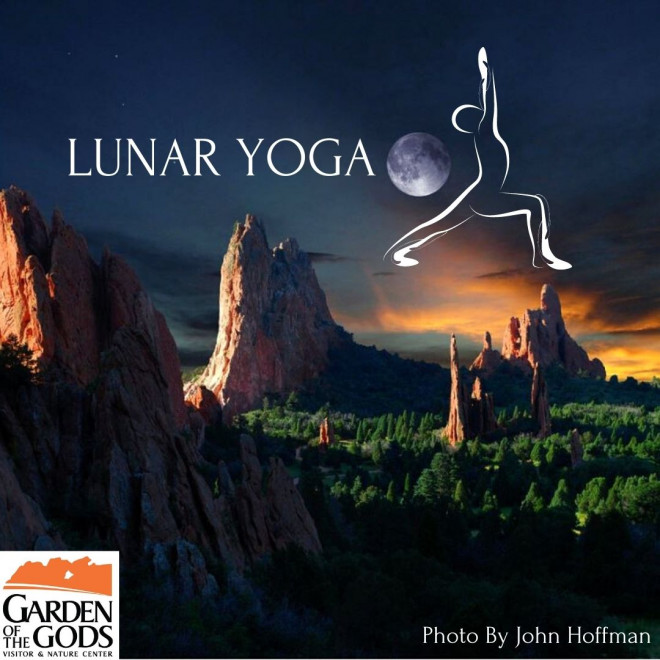 7. Lunar Yoga
Discover how the nature of the moon can influence our days on earth and enjoy a yoga practice to support this experience.
Time: Wednesdays at 7:30 p.m.
Location: Garden of the Gods
Cost: $15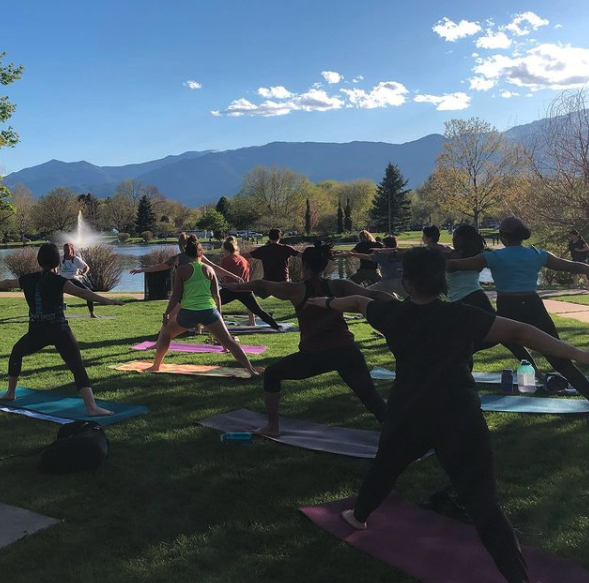 UpaDowna's annual Folk'n'Flannel Festival & Fundraiser takes place in the Fall each year. Festival-goers are welcomed to Camp with numerous activities awaiting including live music performances, hiking, biking, yoga, Zumba, paddleboarding, kid-friendly activities, lawn games, beach volleyball, spirit tastings, and a beer garden!
Time: Oct. 1-3
Location: Buffalo Lodge Bicycle Resort
Cost: varies
*Please note all dates and times are subject to change.