FALL ADVENTURES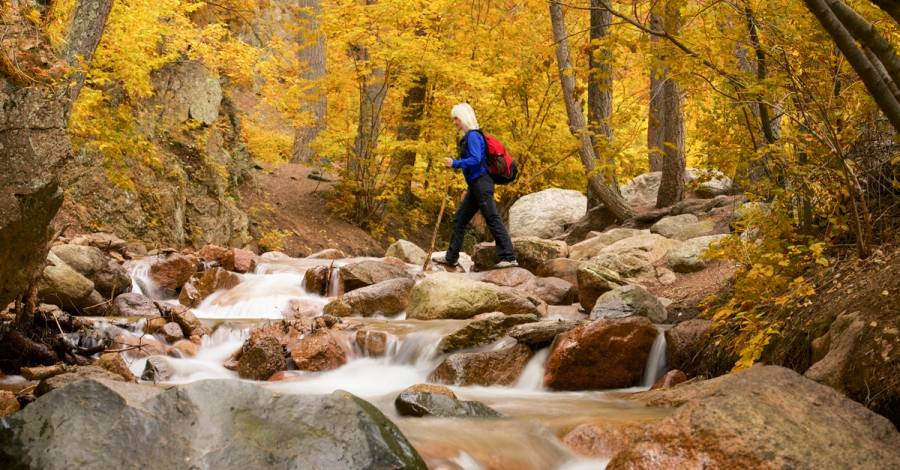 1. LEAF PEEPIN'
Wherever you explore in the Pikes Peak region, be prepared to experience a vibrant display of fall foliage. From ruby red to golden yellow, the everchanging leaves are something you don't want to miss here in the Rocky Mountains. Plan your trip and make sure you're experiencing peak leaf-peeping. Check out our guide to all things Fall in Colorado Springs.
2. PUMPKIN PATCHES & HAYRIDES
Pumpkin pickin', hayrides and apple cider – oh my! There's an abundance of family-friendly autumn activities to do here in the Springs. Feeling overwhelmed with options? Don't worry – we've compiled a list below:
3. BOO AT THE ZOO
Get spooky this Halloween at the Cheyenne Mountain Zoo! Bring the whole family for trick-or-treating, Halloween displays, activities and even a Ghoulish Graveyard!
4. TAKE TO THE SKIES. HELICOPTER TOUR
Get a birds-eye-view of the region as you soar through the sky in one of Royal Gorge's Helicopter Tours!
What better way to see the everchanging leaves than from a basket in your own hot air balloon? Adventures Out West offers an amazing soar. See the changing leaves from an entirely new perspective
5. HORSEBACK RIDE
Looking to leaf peep on land, but still craving an activity? Saddle up and go for a breathtaking wrangler-led horseback ride through the historic and beautiful Garden of the Gods Park.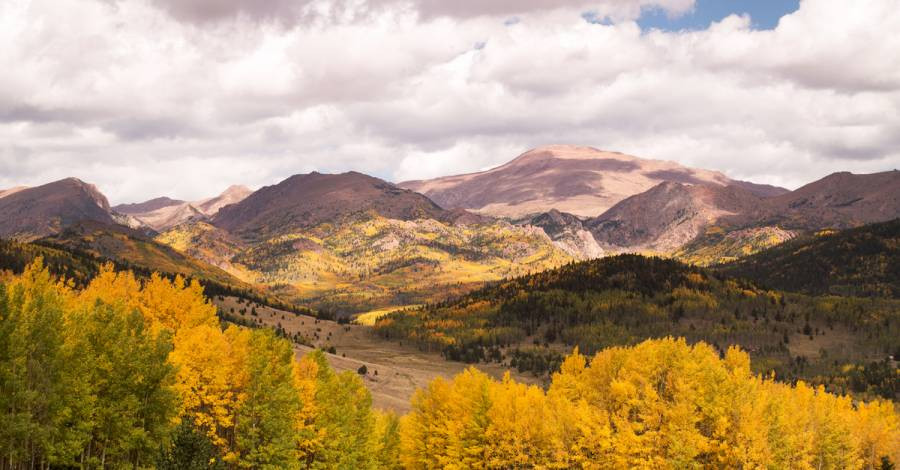 6. SCENIC DRIVES
Is taking the scenic route more your jam? Roll down the windows and feel the crisp mountain air brush your face as you experience autumn from your car. Check out this thrilling scenic road trip to spark your wanderlust.
7. AUTUMN BEERS
Fall in love with our local breweries. Whether it's their signature flagships or their seasonal pumpkin ale, you'll be sure to find something tasty. Click here for a list of our favorite local breweries.
WINTER ADVENTURES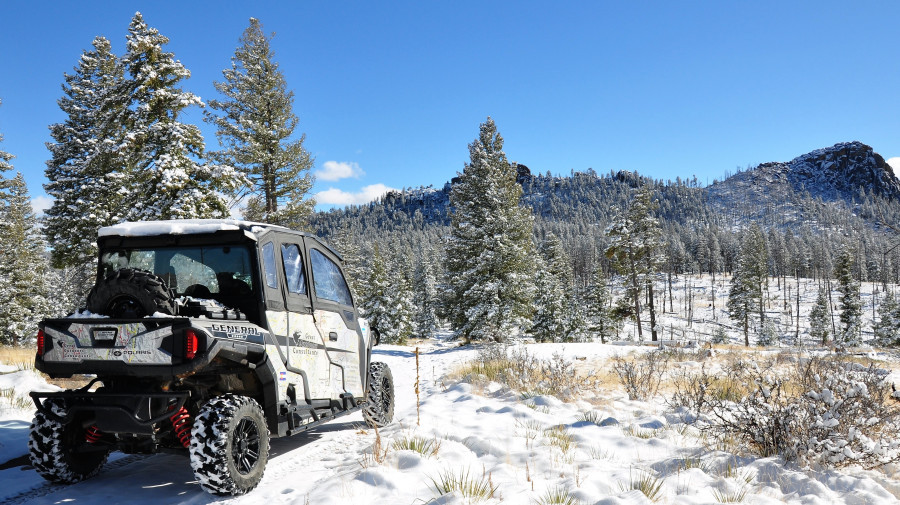 1. TAKE A TOUR
We know what you're thinking – a jeep tour in the snow? Luckily, these jeeps from Colorado Jeep Tours are enclosed, heated and ready for adventure. Explore the vibrant rock formations of Red Rock Park or the depths of the Royal Gorge Canyon.
Enjoy a heated "sleigh ride" in a winter wonderland on a guided mountain tour with Great Outdoor Adventures. See the magic of Teller County under a blanket of snow. It's a great way to get into the holiday spirit.
2. VICTORIAN HIGH TEAS
Warm up with a real-life tea party. Paired with dainty sandwiches, delectable desserts and cozy fireplaces. This is one winter activity you don't want to miss.
3. CHRISTMAS LIGHTS AT THE ZOO
Celebrate all things holidays with twinkling lights, warming fires and zoo animals! 85 light sculptures illuminate 50 acres of the Cheyenne Mountain Zoo, making this a top winter attraction.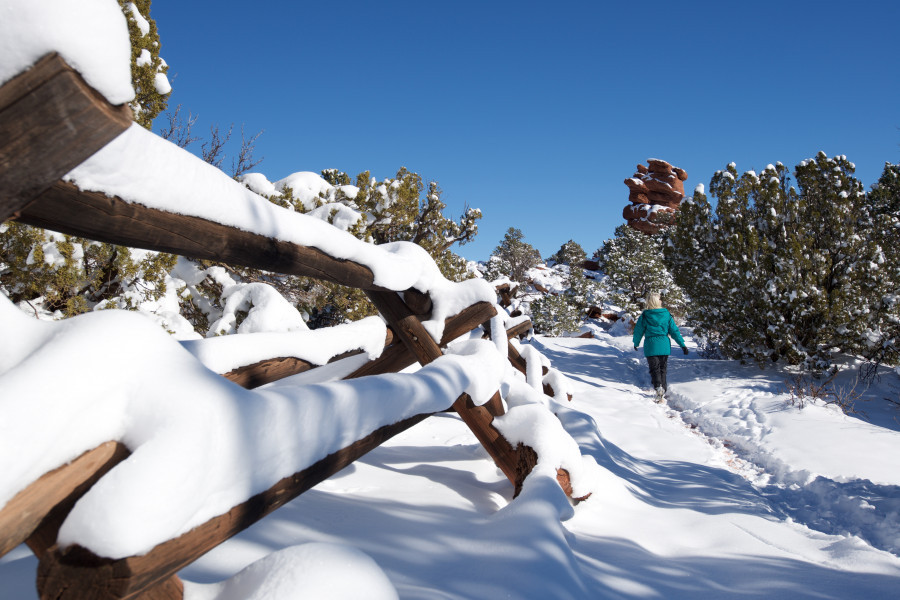 4. SNOWSHOEING
Enjoy the crisp winter air as you glide across sparkling snow. Mueller State Park offers year-round recreation like snowshoeing, cross-country skiing and sledding all on 5,000 acres of land.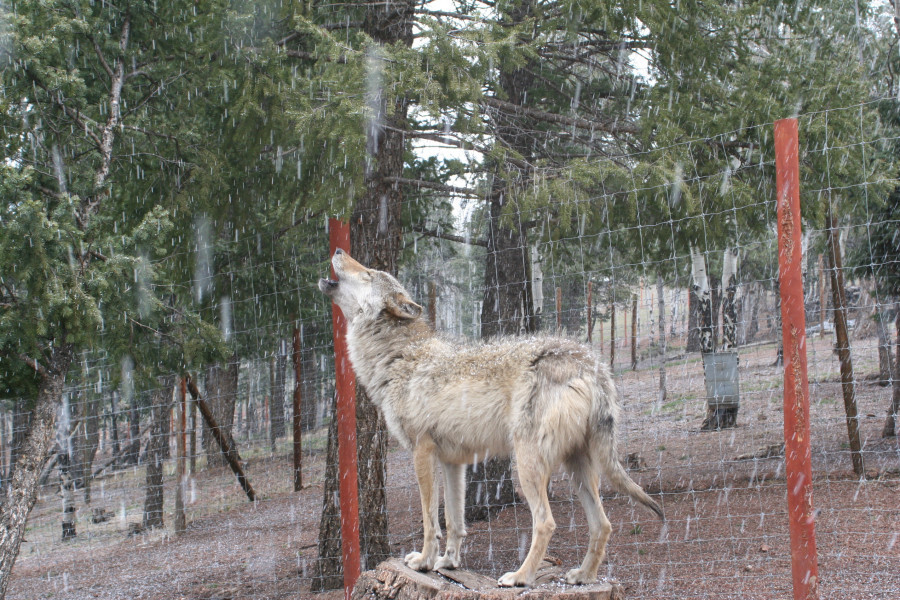 5. HOWL WITH THE WOLVES
Snuggle up next to a wolf while you're nestled in the Rocky Mountains! Home to wolves, coyotes and foxes, Colorado Wolf and Wildlife Center is one educational and unique experience.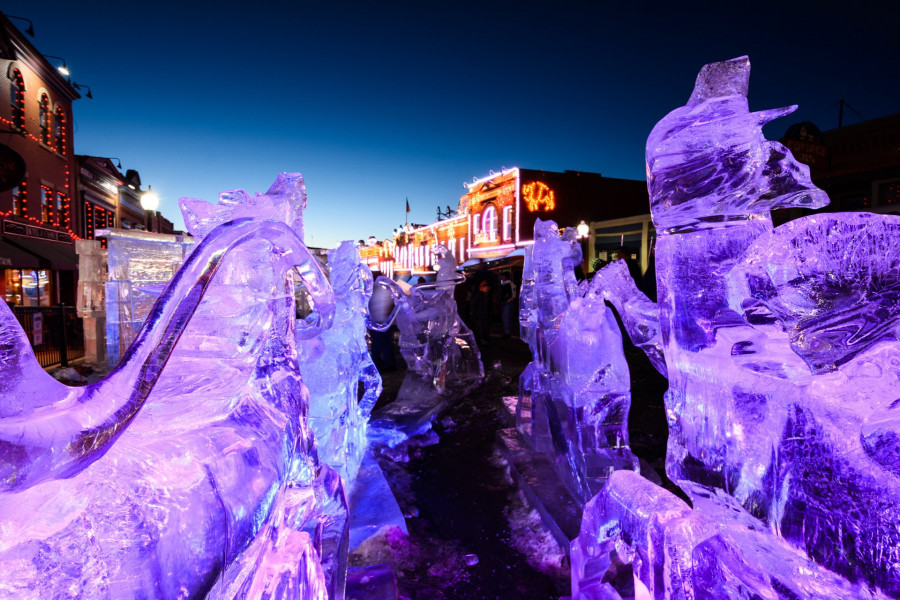 6. ICE, ICE BABY
Every year, downtown Colorado Springs builds a large ice rink located in Acadia Park where you're able to show off your twirls and catch snowflakes on your tongue. Are you an art lover? The Annual Cripple Creek Ice Festival features ice sculptors that carve beautiful works of icy art. After, stop at one of Cripple Creek's many museums! For the adrenaline junky, Front Range Climbing Company guides you to climb frozen ice tucked in the mountains.
7. ROCKY MOUNTAIN FOOD TOURS
Experience award-winning Colorado cuisine paired with local distilled beverages. If you're a foodie that loves trying the local restaurant scene, this is for you. Make sure you bring your stretchy pants!