The most wonderful time of the year is coming, and Colorado Springs is the perfect holiday destination (even Oprah agrees). With the snow-covered Front Range as your backdrop and plenty of holiday cheer to light your spirits, you're sure to have a great vacation or staycation in Olympic City USA.
1. Take a Holiday History Tour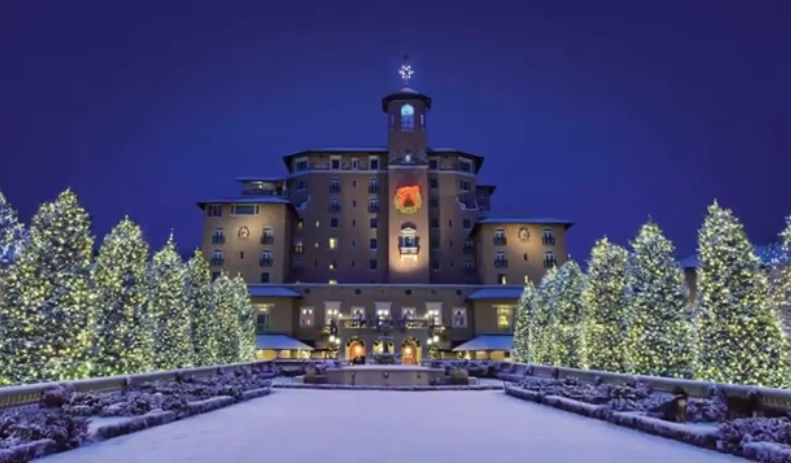 There are plenty of historic places in Colorado Springs, and the holidays make them feel even more special. Head downtown to the Colorado Springs Pioneers Museum and soak in the holiday spirit while you browse the exhibits and learn about the city's first residents. Afterward, take a stroll around The Broadmoor, which is nothing short of magical during the holiday season. With gorgeous lights and décor, you can enjoy simply walking around or grabbing dinner and a drink at one of the on-site restaurants.
Insider Tip: Reservations are a good idea when dining at The Broadmoor, as they are popular and typically booked in advance.
2. Book a Snowy Adventure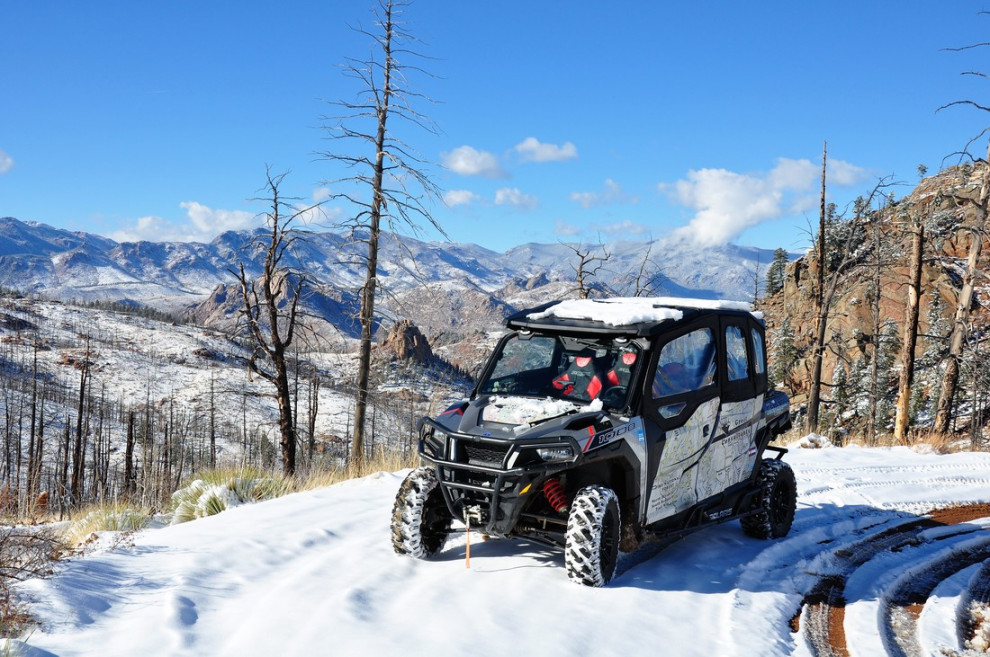 The Broadmoor Seven Falls are beautiful year-round, but over the holiday season, the park adds multi-colored lights that illuminate the falls at night. Ever thought about off-roading in the snow? Great Outdoors Adventures makes it possible. You can explore the hidden gems of Pike National Forest inside a heated off-roading vehicle. Not enough adventure for you? Howl with the wolves at Colorado Wolf and Wildlife Center as they frolic in the snowy woods. They even have a Winter Wonderland event featuring breakfast burritos with the wolves!
3. Enjoy Some Full-Family Fun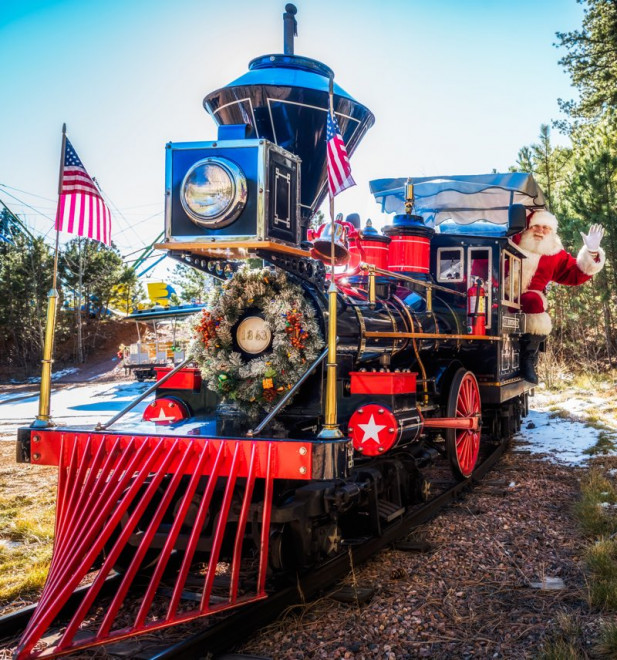 Did you know Santa's Workshop is located at the base of Pikes Peak? While you're in town, take the kids to The North Pole to visit with Santa, shop for ornaments, and take a ride on a train. Head downtown in the evening to show off your skills while ice skating in Acacia Park. Grab a cup of hot cocoa across the street at Pikes Peak Lemonade when you're done hitting the ice.
4. Visit a Charming Castle for Holiday Tea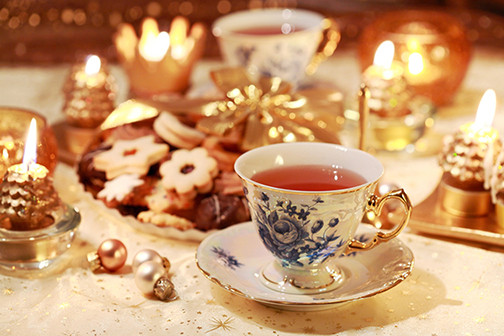 When you think "castle" and "holidays," your brain might take you to the snowy scene from Beauty and the Beast. Well, Colorado Springs has a couple of options that will make you feel like holiday royalty. Miramont Castle Museum in Manitou Springs offers Victorian Christmas Tours. Enjoy the lavish decorations, fresh cookies, and warm cider. You can also book a Christmas tea in the Queen's Parlour Tearoom, complete with an elegant, four-course meal. Glen Eyrie Castle is another option for enjoying tea and hors-d'oeuvres in a beautiful and elegant holiday setting.
5. Get Tickets for a Holiday Event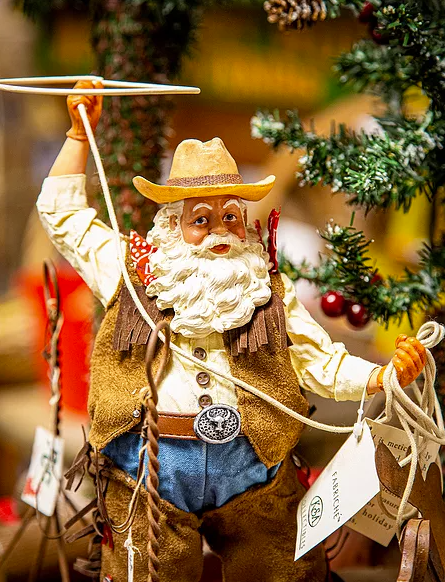 There's nothing like celebrating the holidays at America's mountain zoo. Celebrate with beautiful lights, festive cheer, and furry friends at Cheyenne Mountain Zoo's Electric Safari. Enjoy warming fires and hot cocoa stations throughout the Zoo. Looking for more of a Western vibe? Enjoy a Christmas show from the Flying W Wranglers at Flying W Ranch, complete with BBQ dinner.