In order to keep Santa safe and healthy for his big yearly trek around the globe, there will be no physical contact or sitting on Santa's lap this year, but that doesn't mean you can't still experience some holiday magic from the Jolly man himself. Nestled just inside the snow-capped Rocky Mountains of Colorado, sits the magical place known to children around the world as The North Pole – Santa's Workshop. While many believe its coordinates are somewhere in Antarctica, Mr. Claus prefers to gaze upon the wonder of Pikes Peak-America's Mountain from home base in Cascade, CO, just outside Colorado Springs. Whether tinkering away on toys, riding a scenic train or visiting with the animals of America's only mountain zoo, there are places to spot the jolly spirit of the big guy in and around this majestic mountain region. Explore the different ways and places where you can interact with old Saint Nick this holiday season.
Having trouble finding Mr. Claus? Enlist the help of North American Aerospace Defense Command, also known as NORAD, to track Santa's travels. Buried deep inside Colorado Springs' Cheyenne Mountain, NORAD spends its off time from an aerospace warning, aerospace control and maritime warning in the defense of North America, following Santa and his sleigh. The countdown to the big night has already begun.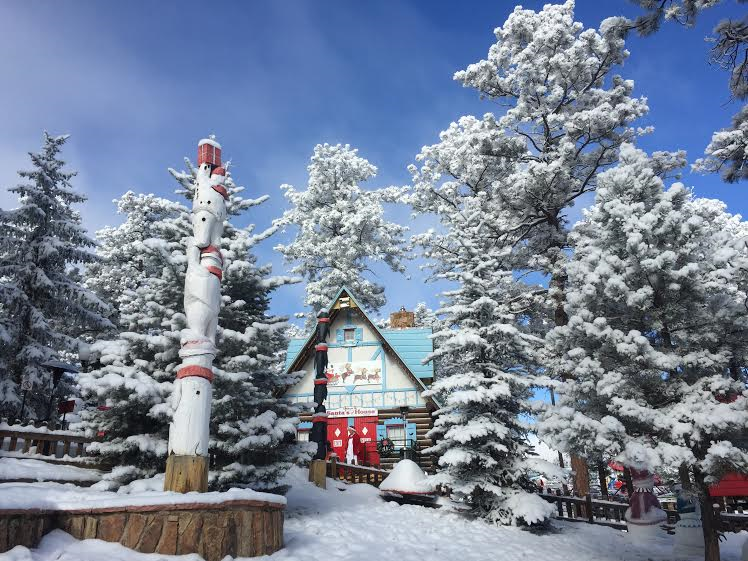 When: Visit Santa through 4:00 pm on Christmas Eve.
Safety Precautions: In order to keep Santa and the kiddos safe and healthy, he is available in his house, limit one household at a time. He is behind a garland gate to enforce social distance, but he is here and available to take a picture with kiddos at a safe distance. Due to social distancing requirements, the North Pole is requiring advance online reservations. Click here for further COVID restriction details.
Advanced timed reservations required to enter the North Pole. Click the link below for more details.
Christmas is not his only busy time. Visitors can make a trip to Santa's Workshop, also known as The North Pole. This Christmas-themed family amusement park has something for the entire family. Santa's helpers will be glad to take a digital picture with you at a safe social distance.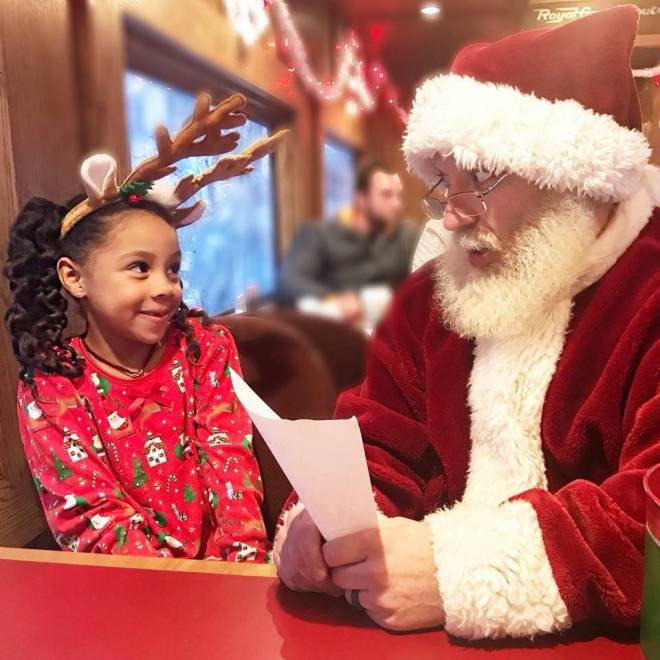 When: November 19 - December 30, 2020
Safety Precautions: Limited capacity and social distancing regulations are in place.
Tickets are selling out fast! Book online in the link below.
Climb aboard for a journey to the North Pole and meet Santa Claus himself. The Santa Express Train is a winter wonderland, where children of all ages gather to make memories you'll treasure year after year. Holiday cheer abounds aboard the train. The Santa Express is a winter wonderland decorated in holiday style. Children are encouraged to wear cozy pajamas while they sip cocoa and listen to holiday stories read by Santa's elves. Large glass windows allow passengers to enjoy the beauty of the Royal Gorge on the way to The North Pole, fittingly decorated like a true Christmas town. Check dates for value pricing departures.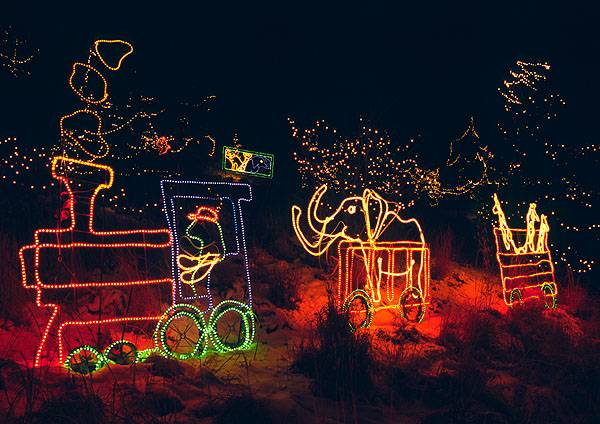 When: December 4 – 6, 11 – 23, 25 – January 1, 2021 (Santa will only be available through December 23, after that, he'll be a bit busy!)
- Member Early Entry Hour with advance timed ticket: 4:20 - 5:20 p.m.
- General admission with advance timed ticket: 5:20 - 7:20 p.m.
- Event ends at 8:30 p.m.
Safety Precautions: As part of their COVID-19 precautions, this event will have limited capacity, and parking for all ticket holders will be available on-site. Off-site parking/shuttling will not be used this year. Masks are required for all guests age 5 and older when in line and when visiting Santa. Click here for further COVID restriction details.
Tickets available ONLINE ONLY; no walk-up tickets available.
'Tis the season for lights, animals and holiday cheer at America's only mountain zoo. Take in the nearly one million sparkling lights illuminating the night, then stop in and see Santa. Select animal exhibits are open during the event. Warming fires throughout the Zoo offer a reprieve from the chill (tentative per current fire restrictions), as do select indoor animal exhibits that remain open at limited capacity during the event. Top off this astounding display by gazing out at the city's lights and watch all of Colorado Springs sparkle.
Santa will see visitors in Safari Lodge nightly through Dec. 23. Santa is available for visits from 4:20 to 8:30 p.m. Masks are required for all guests age 5 and older when in line and when visiting Santa.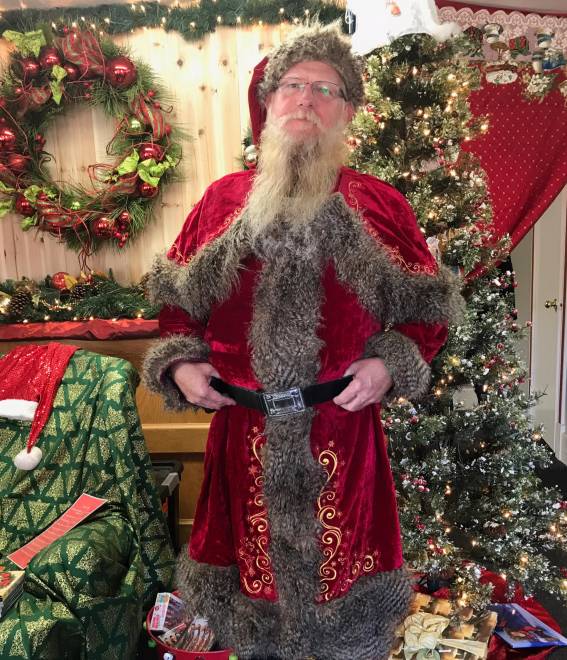 5. Santa's Cabin in Old Colorado City
When: TBD
Head to the historic town old Colorado City to enjoy live music by the Colorado Springs Conservatory, get a group photo with Santa and enjoy the whimsical holiday displays of local shops and merchants.