1. Manitou Cliff Dwellings Museum
Your dog is welcome everywhere you are when you explore the Manitou Cliff Dwellings Museum. Beyond the dwellings, there are reproductions of Ancient Puebloan architecture, including a mesa-top homestead and a baking oven, also worth exploring with your canine companion. In addition, there is a nature walk with well-labeled horticulture and the museum itself is in a three-story building designed in the traditional Pueblo style.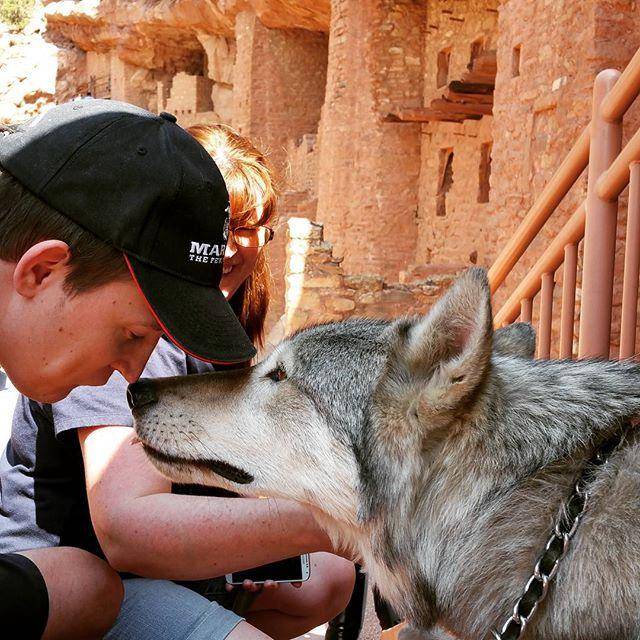 2. Pikes Peak - America's Mountain
Nearly 15,00 people attempt to climb Pikes Peak on an annual basis. But how many make it to the summit of the 31st highest peak of the mountains in Colorado with their pet in tow? When you drive up Pikes Peak, let your pet experience the plentiful walking trails on America's Mountain. There are a number of events here each year, including marathons and even a fireworks display, that make Pikes Peak well worth visiting. The best way to see it, however, might just be at your own leisure with your favorite furry buddy beside you.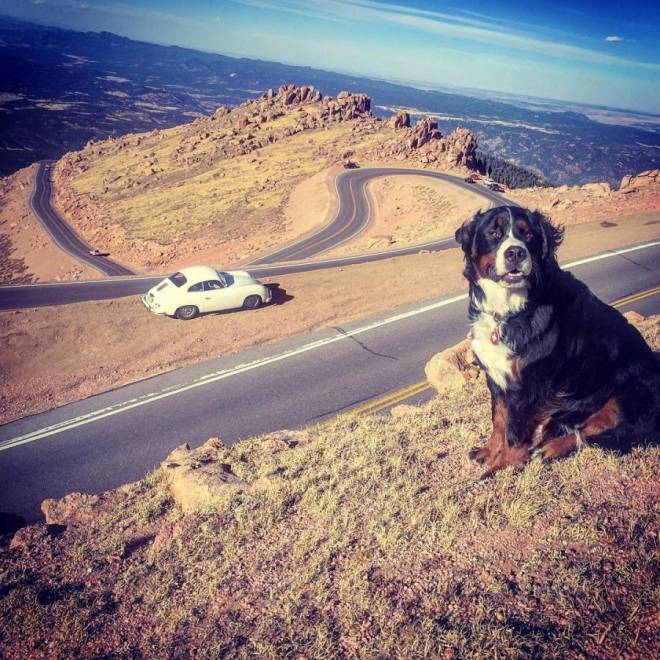 3. Seven Falls
Enjoy the grandest mile of scenery with your pet, a series of waterfalls within a box canyon. See which one of you gets to the top of the staircase first, but do be aware that the steps to scale the highest of the falls are pretty steep and slippery, which might present a slight obstacle to your pooch. Perhaps, however, you can entice them to the top with some words of owner encouragement and the promise of food at the dog-friendly restaurant on-site, once you and your four-legged pal reach your destination.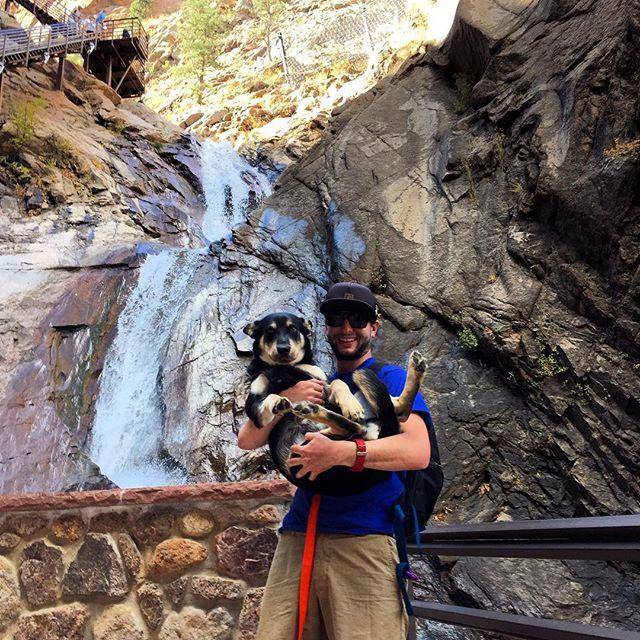 4. Royal Gorge Bridge & Park
Explore the highest suspension bridge in North America and the site's surrounding outdoor areas with your pup, including a rim trail with its own incredible view to rival the one from the bridge. For scaredy-dogs less fond of heights there are free kennels provided on a first-come, first-served basis (bring a water bowl). You can also let your dog chill out at one the kennels while you enter the buildings (humans only, sorry) or enjoy rides like the zip line or sky coaster, while your pet has some fun of their own. If you decide to take the aerial gondola ride which is included with the price of admission your friend on a leash is more than welcome to tag along.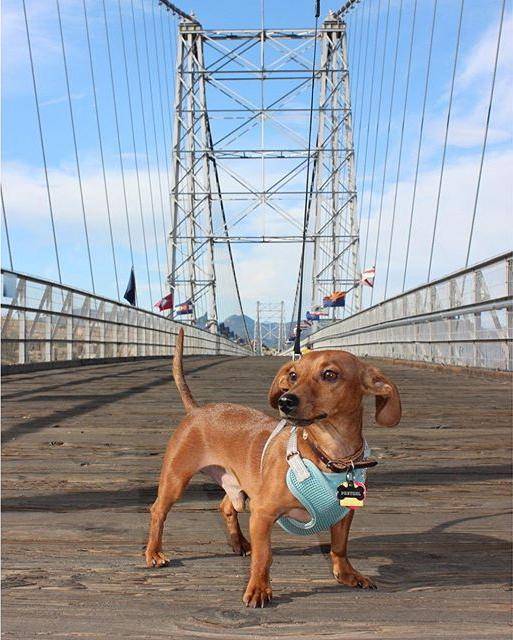 5. Peterson Air & Space Museum
Put the pet in Peterson at the highly dog-friendly Air & Space Museum. Your furry friend can meet spokes-dog Matilda before walking the grounds. You'll both discover aviation and space history ranging from the roaring twenties through the modern era. A day spent learning about the stars beats a day spent left behind in the hot sun, and at the Peterson Museum all are welcome to explore, human and canine alike. Just be sure dogs are well-behaved and safely kept leashed during your visit.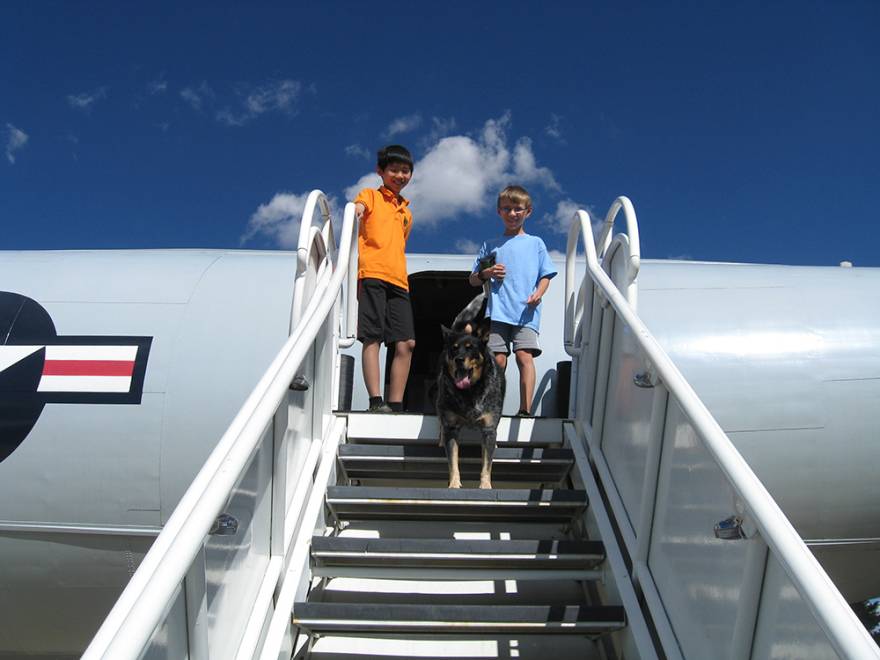 6. Colorado Jeep Tours
Located in the Royal Gorge of Cañon City, Colorado Jeep Tours now offers dog-friendly guided jeep tours along the Royal Gorge Bridge & Park, Red Canyon Park and the Gold Belt Scenic Byway. Every breed and size are welcome on the tours to accommodate travelers who want to take Fido along for their family vacation. For more information, click here or call 719-275-6339.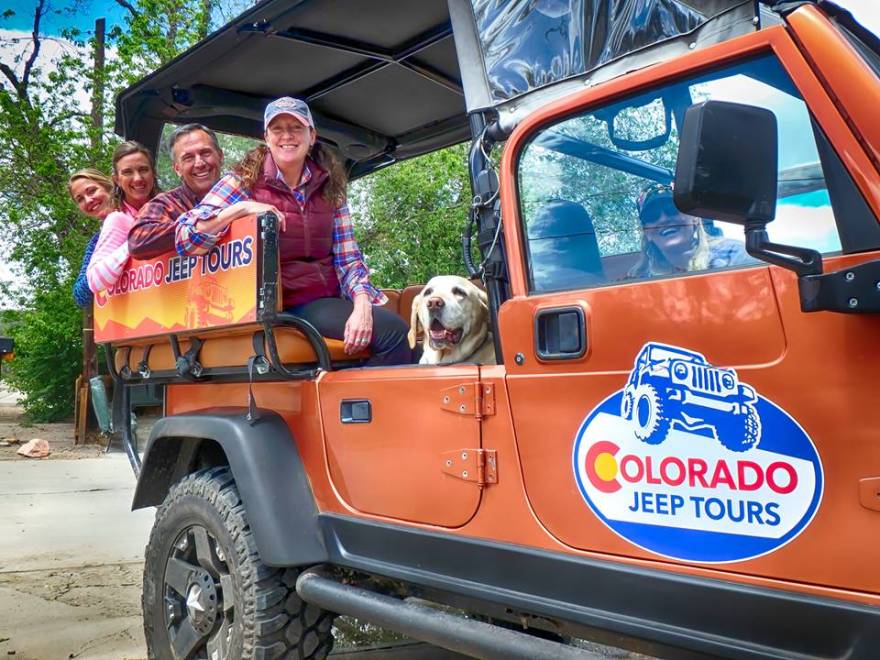 7. Cheyenne Mountain and Mueller State Parks
From June to August a new trial policy in Cheyenne Mountain and Mueller State Parks allow dogs on specified trails including Acorn Alley, Bobcat Way, Raccoon Ridge and a portion of Soaring Kestrel. Park rules state that dogs need to be on a hand-held leash no more than six feet. Owners must pick up waste and avoid conflict with other animals and park visitors. Doggy-pick-up bag stations are installed throughout the park.
8. Pub Dog Colorado
The first and only restaurant in the state of Colorado that allows guests to dine with their dogs indoors. This restaurant and bar allow seating both inside and outside for pups to get a whiff of fresh air. Complete with 3,000 square feet of off-leash area, dogs can socialize and relax safely while patrons enjoy a meal and cold beverage. Within walking distance from Bear Creek Dog Park and Red Rock Open Space, Pub Dog Colorado creates a hub for locals to enjoy time with their pups before and after their outside adventures.
9. Doggie Treat Truck
Furry Friends Inc. is taking to the streets in a food truck to serve delicious treats to pups in the Pikes Peak region. Serving goodies like bacon-flavored ice cream and homemade pupcakes, pooches everywhere are sure to drool. The truck can be found at local farmer's markets Thursdays, Fridays and Saturdays.

10. Kinship Landing
Bring your pup and post up in a Jr. Queen Suite. Kinship Landing provides doggy pegs and have a potty station east of their building. This is a great place to kick back with your home-dog after an exhausting mountain adventure. Make a vacation stay feel a bit more like home by allowing your dog to come along on for the ride.
11. Great Outdoors Adventures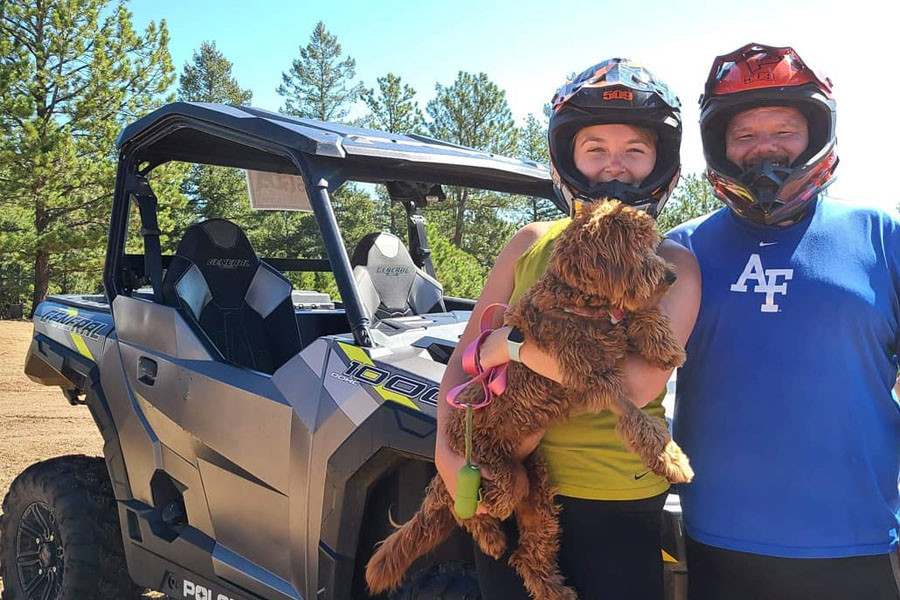 Enjoy an adventure of a lifetime with your most loyal four-legged friend. There are over 150 miles of fun trails to explore in the Pike National Forest. Great Outdoors Adventures is open year-round from summer to winter for a memorable off-roading experience. Best of all is the amazing company you get to bring along with you!
Find a full list of pet-friendly places here.