Gold Rush Adventure
Get your adrenaline pumping among the golden aspens of the Pikes Peak Region
---
"No service, no worries" will be your motto as you drive away from the hustle and bustle of the city and into the great, autumn wilderness. Unplug from screens and notifications and find yourself in groves of colorful aspen in Colorado Springs. With nothing but a tent, a trail and the glittering leaves surrounding you, recharge yourself in the crisp fall air. There's no Wi-Fi in the mountains, but you will find a better connection.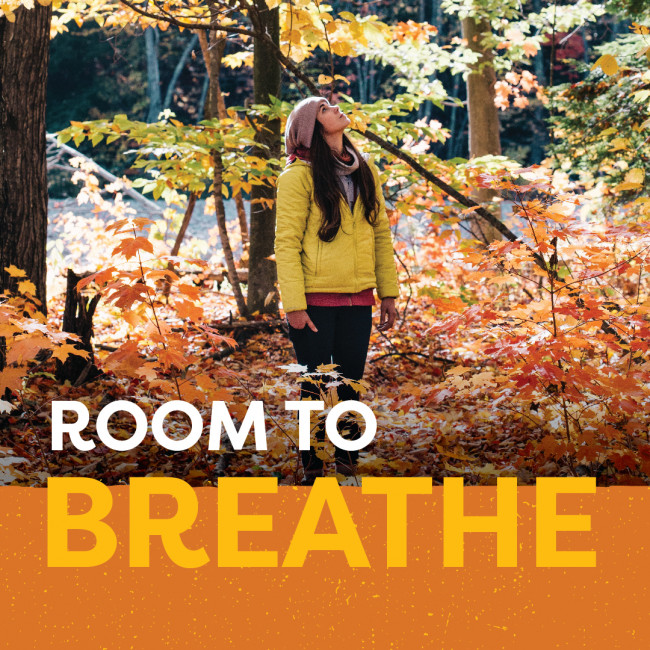 Expedition: Follow the Yellow-Leaf Trail
You'll find yourself wondering if you like the view best from the bottom or from the summit during these gorgeous treks. Wind your way through aspen groves toward an overlook of rolling hills speckled with orange and yellow thanks to the changing season.
Crystal Creek Reservoir
Beginning in the quaint town of Green Mountain Falls, once home to P.T. Barnum, this 3.2-mile round trip trek features a waterfall, aspen grove and ends at a glittering reservoir, surrounded by autumn colors. Rated as difficult, the trail starts with a rocky ascent before treating you to gorgeous views.
Horsethief Falls
Treat yourself to a stunning drive on your way to an even prettier trail. This out-and-back hike offers great views of unique rock formations and a rushing waterfall.
Vindicator Valley
Channel your inner prospector as Vindicator Valley trail leads you through the old mining camps of Victor. Not only does Victor boast some of the best leaf-peeping in the region, it also has a rich Gold Rush history.
Find more great hiking trails >>
---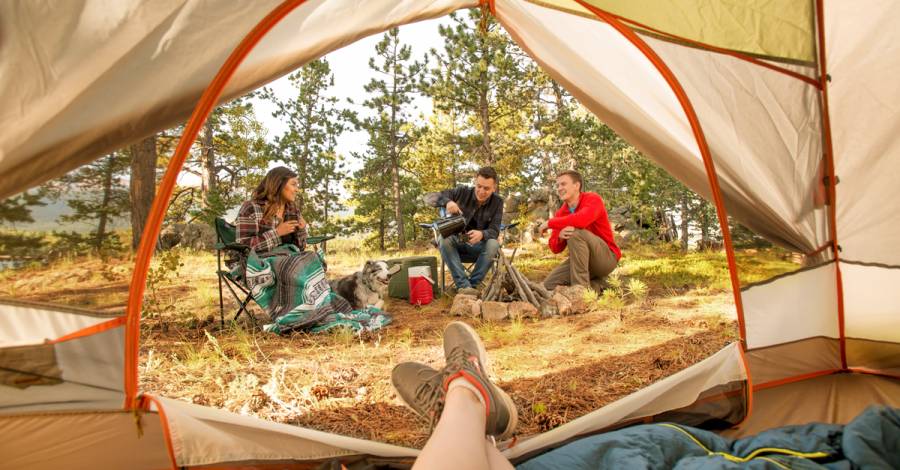 Out in the Boondocks
Load up your gear and get ready for a weekend of boondocking. There's nothing quite like catching up with old and new friends around the fire and under the stars. Pitch your tent and admire the fall displays at these remote campsites.
The Crags
The campground at the popular trailhead is a great way to meet fellow adventure seekers. A mixture of free and paid sites at the beginning of The Crags and Devil's Playground trailheads will treat you to ample opportunities to get out and take it all in.
Wye Campground
Venture up the aptly named Gold Camp Road toward this little-known campground. There are toilets, but no water, so be sure to come fully prepared for this off-the-grid weekend getaway.
Rampart Range Road
Just up the pass, you'll find Woodland Park and its unique views of Pikes Peak. Locals love this fall favorite because of its proximity to home and never-ending views. You can set up camp in one of the campsites lining this and many side roads.
Discover more camping sites >>
---

Above the Trees
Take in the colors while you're soaring through the clouds! There's nothing quite like viewing the golden hues from an elevated perspective. Your adrenaline will be pumping so hard, you'll forget you even have a phone.
Hot Air Balloons
Up, up and away – light the fire and take flight. Catch an eyeful of the breathtaking landscape while you cross this off your bucket list with Adventures Out West.
Rock Climbing
Climb up and look around. Shelf Road in Canon City offers world-class rock climbing for experienced climbers while Front Range Climbing will help you learn the ropes, literally and figuratively. Tower above the scenery while reveling in your accomplishment.
---
Discover more adventure this fall