It's no surprise to us that you spent an entire meeting daydreaming about Colorado winter adventures. "Skies the color of a Windows 7 screen saver contrasted against glimmering white peaks. Snow crunches under your feet as you walk in step with the rhythm of your crystalizing breath…a perfect winter adventure." Yeah, we understand. When snow covers the ground and the temperature starts to drop, it doesn't put an end to exploring here in Colorado. The Pikes Peak Region is home to many incredible snowshoeing trails right out our backdoor. Turn those daydreams into reality this winter and check out some of our favorite local snowshoeing destinations!
Before going outside, it is very important to familiarize yourself with proper winter recreation safety protocols. The outdoors can be a dangerous place, and properly preparing yourself could save you or a loved one from serious injury or death. Check out Colorado Parks and Wildlife's guidelines for safety and preparation.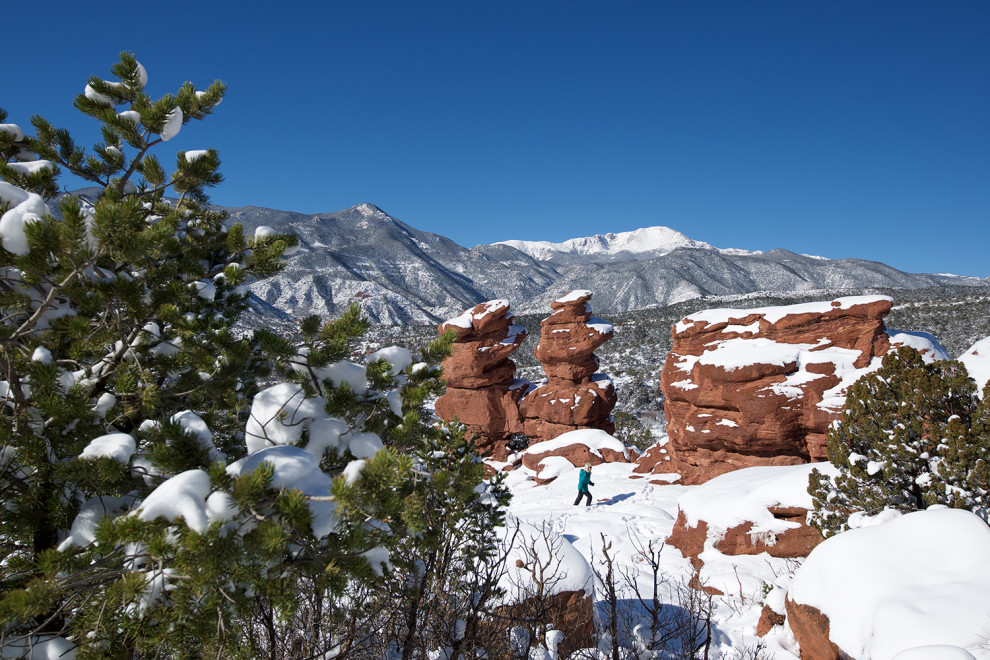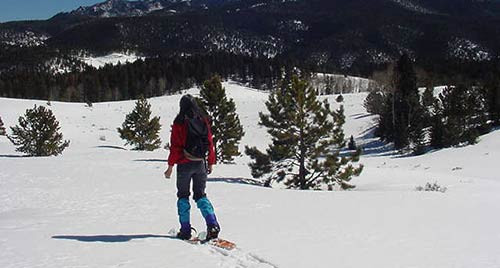 Cross-country skiing and snowshoeing are popular winter activities at Mueller State Park. With all the trails open to snowshoeing in winter months, you are free to explore at will and at your own level! Mueller does not rent gear, so make sure to bring your own.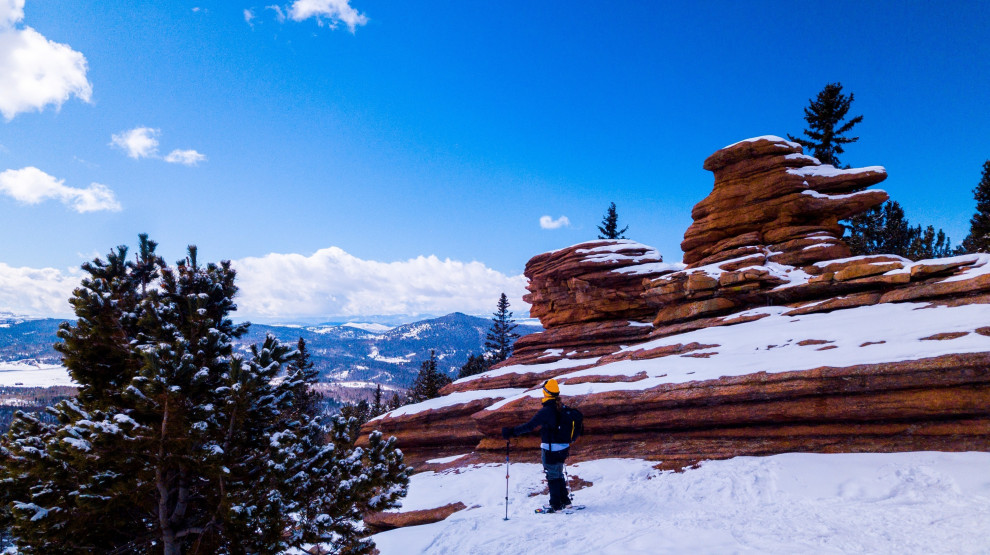 Pancake Rocks is a local favorite when it comes to snowshoeing. With elevation gain, distance and breathtaking views all around, you are sure to be left wanting more. This out and back trail is difficult and catered to those with more experience.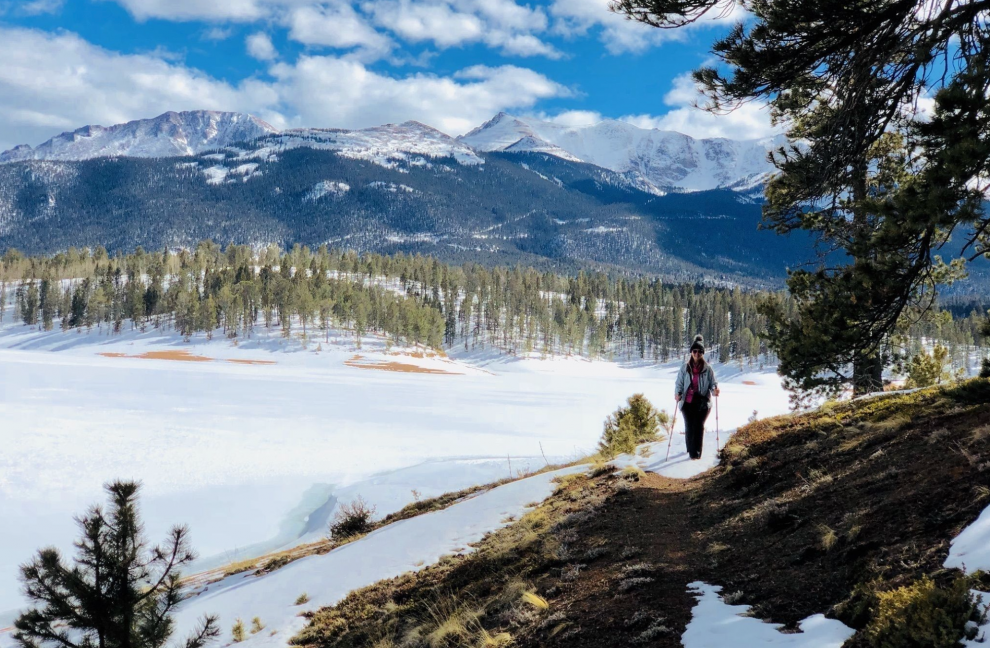 What is usually a very popular summer hike on the backside of Pikes Peak turns into a lesser-traveled winter adventure during colder months. The Crags is a moderate/difficult out and back snowshoeing trail.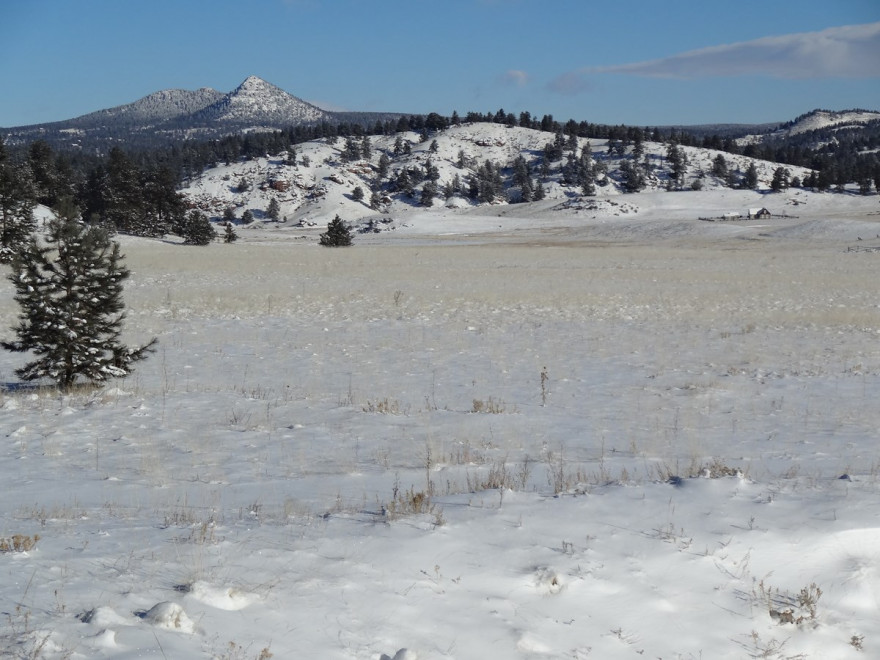 Explore beautiful terrain without as much of a challenge at the Florissant Fossil Beds National Monument!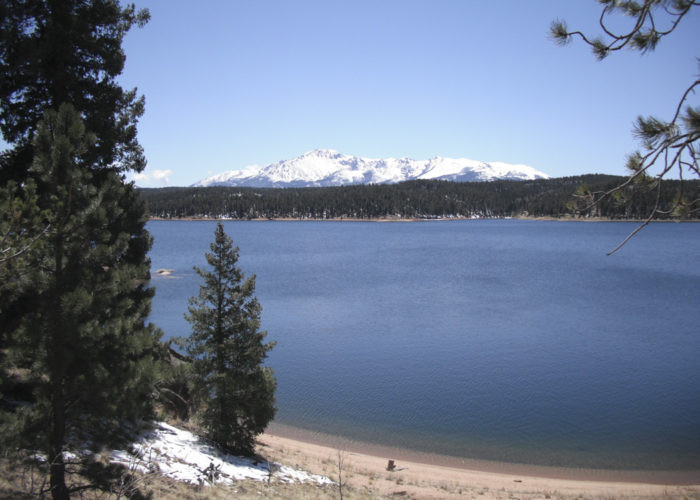 Follow the shoreline of Rampart Reservoir for some incredible easy/moderate snowshoeing. The 11.5-mile loop is a popular trail with easy accessibility and breathtaking views.