Weekly Run Clubs in Colorado Springs
---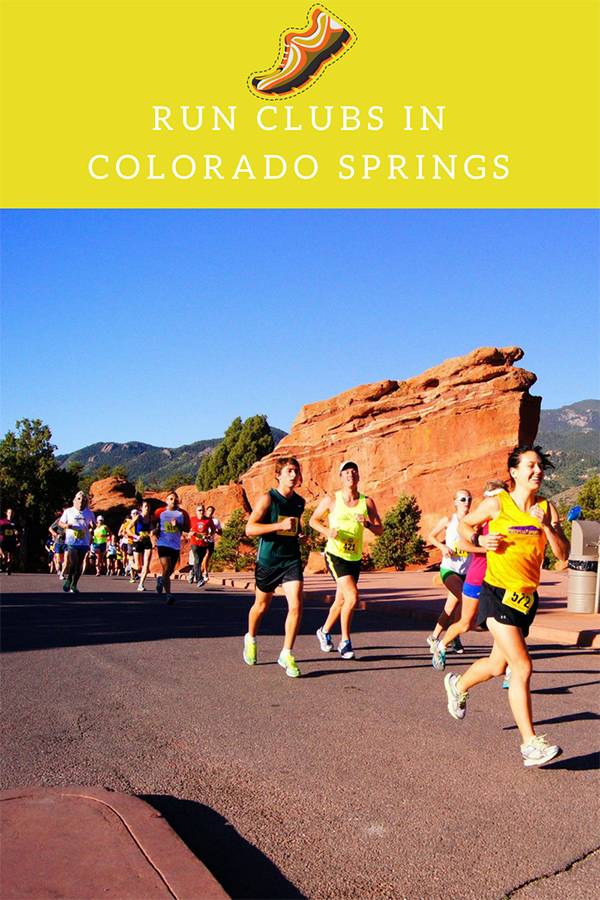 Who says you can't stay fit on vacation? Lace up those running (or walking) shoes and hit these scenic trails almost any day of the week. Make some new health concious friends and take in the views along the route.
Tuesday
Jack Quinn's Running Club
Every Tuesday Night; Start anytime but sign in during official hours of 5:15-7pm
21 S. Tejon St.
With an average of over 1,200 runners each week, you'll never run alone. Running in the club is free, and there's no commitment required. Participate ten times, and you qualify for a shirt. You don't have to be a hard-core runner - anyone can come out and run 5K, or walk even shorter than that. The run is a dog, and family-friendly. Afterward, reward yourself with $1tacos and discounted food, as well as $2.50 Happy Hour Odell's Brewing pints.
Nacho Ordinary Run Club
Briargate: Tuesdays at 6 p.m.; 9420 Briar Village Pt.
Looking for a great way to meet new people in the neighborhood who like to run and socialize? The Salsa Brava 5k run clubs put the fiesta and fun in running. Earn prizes and enjoy food & drink specials.
Wednesday
Muldooniacs Run Club
Every Wednesday between 6-6:30 p.m. though you are welcome to check-in at the door earlier.
5710 S. Carefree Cir.
Whether you are an avid runner or haven't run since you were in school, whether you are looking to gain speed or lose weight, or maybe you just want a healthy excuse to wash down some nachos with a delicious margarita, Jose Muldoon's has what you are looking for. We are a team mentality Club and look forward to encouraging every to meet their goals. Every runner 21+ will receive an adult beverage absolutely free after the run, and the kids get a free non-alcoholic beverage. After 12 runs, you earn a free t-shirt with benefits, "Mile Marker" awards will be given when registered runners hit certain "mile" stones.
Trail's End Taproom Trailblazers
Every Wednesday at 6 p.m.
3103 W. Colorado Ave.
Trails End Trailblazers is a first of its kind outdoor group that gets groups people outdoors enjoying nature and rewards. Established in April of 2019, Trailblazers allows participants to check-in and then go out and enjoy a hike, run or ride through Red Rock Canyon Open Space. After getting out, participants enjoy hanging out as an outdoor community, a food and drink happy hour and an awards ceremony where you can earn free shirts and other giveaways.
Thursday
Gallop in the Garden
Every Thursday between 4-6pm
1805 N. 30th St.
It doesn't get any better than this. The Garden of the Gods Visitor & Nature Center is the starting point for this fun run in the great Colorado Outdoors. Enjoy the #1 Park in the nation by running on one of the five routes through Garden of the Gods Park and Rock Ledge Ranch.
Stop by community partner Fossil Craft Beer Company on the way home to enjoy one of their fine local brews or ginger ale. Run five routes and get a token for a FREE beer or ginger ale.
Saturday
Ivywild Phys-Ed: Running Club
Every Saturday at 8 a.m.
The Principal's Office - 1604 S. Cascade Ave.
Run like the wind or stop and smell the roses, choose your pace at this weekly running club and enjoy 50% off coffee or tea and 25% off breakfast after.
Please note that all times and dates are subject to change.
---