Pike National Forest
Pike National Forest's 1,106,604 acres include picturesque pine trees, reservoirs and hiking trails.
---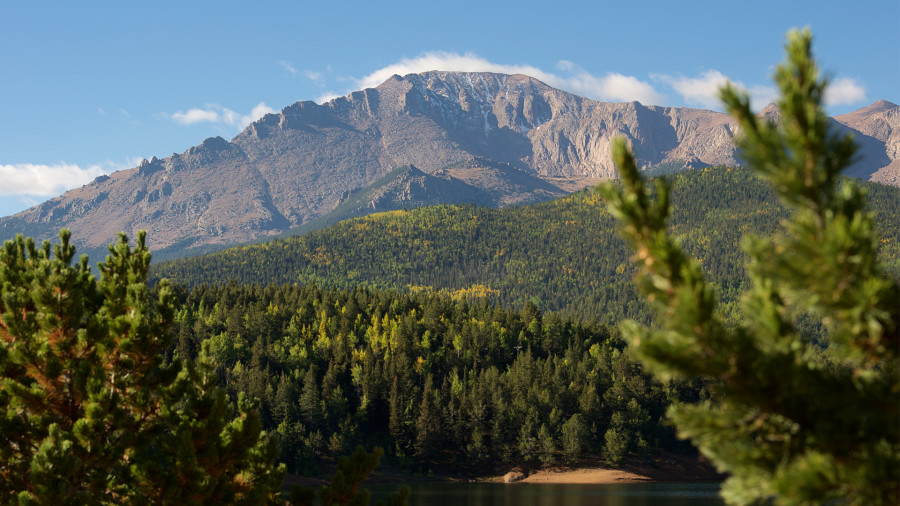 FOREST INFORMATION
Office Location: 2840 Kachina Drive, Pueblo, CO 81008
Phone: (719) 553-1400
There's plenty to do and see within the 1,106,604 beautiful acres of the Pike National Forest. Not only is it an easy drive from the Colorado Springs region, but it also offers many activities such as hiking, fishing, camping, boating and cross-country skiing. Some of the most popular attractions of the Pike National Forest are Pikes Peak Mountain, Gold Camp Road, Rampart Range Road, Devil's Head Lookout, Manitou Park and Elevenmile Canyon.
For more information about the forest, please click here.
Top Things to Do at Pike National Forest:
#1: Climb to Devil's Head Lookout
This moderate to easy seasonal hike is a 2.8-mile out and back trail that leads you to a U.S. Forest Service fire lookout tower. The hike showcases beautiful pines and Aspens and a 360-degree view of the layered mountains in Pike National Forest. The 143 steps to the top of the lookout are worth it for the spectacular views.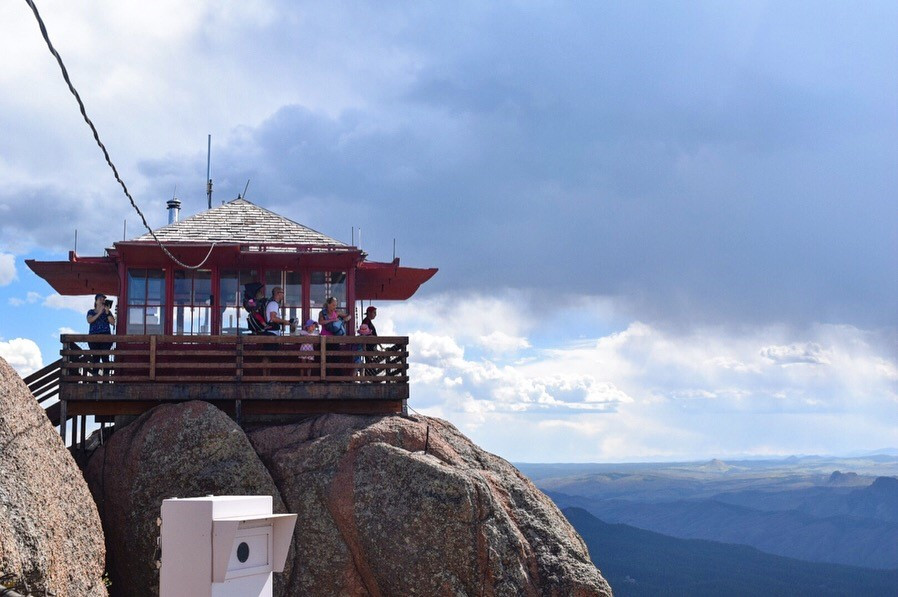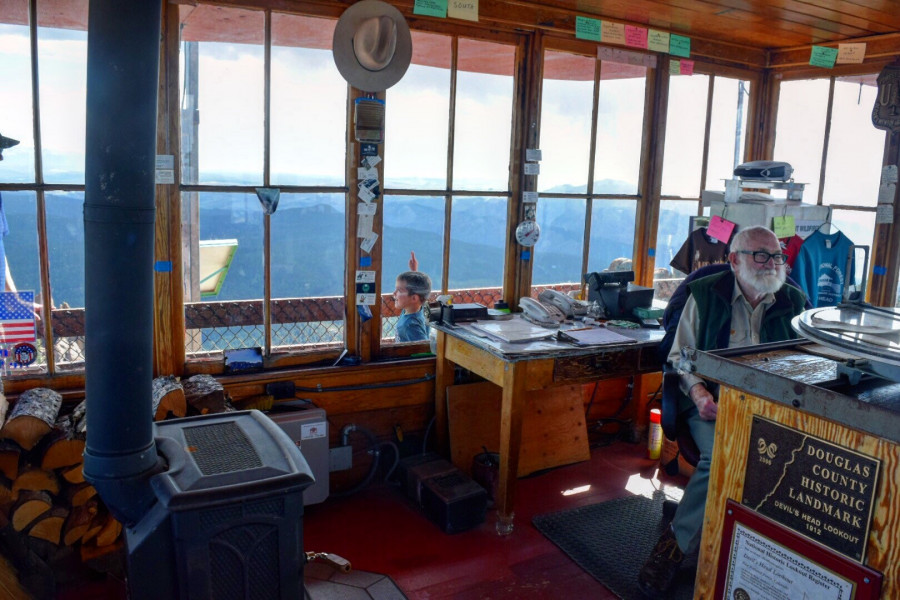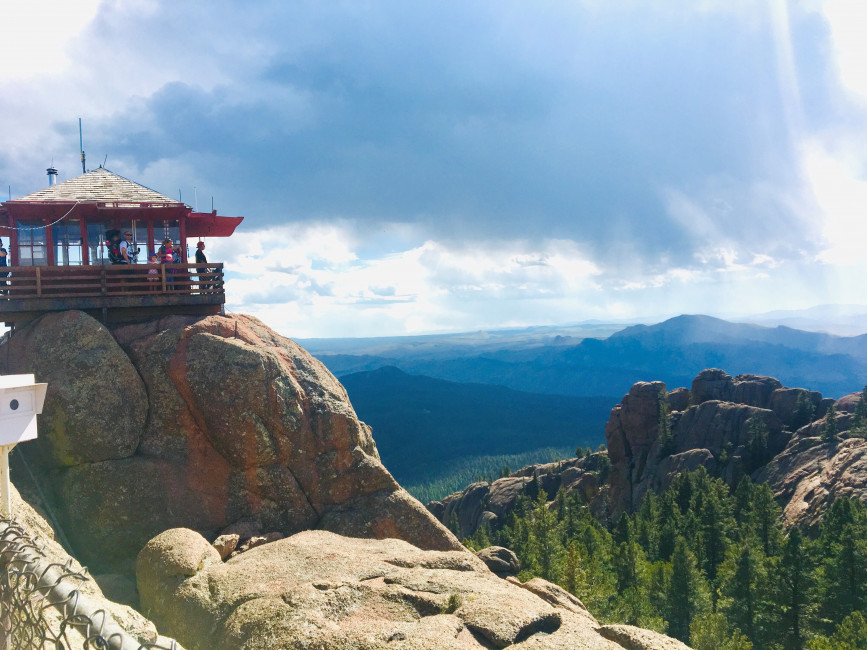 #2: Fly Fish at Eleven Mile Canyon
Eleven Mile Canyon is a forested, rocky area located below the Eleven Mile Reservoir dam that carves through unique boulders and tall pines. The roaring stream provides plenty of rainbows, cuttbows and brown trout, which makes it a perfect location to fly fish.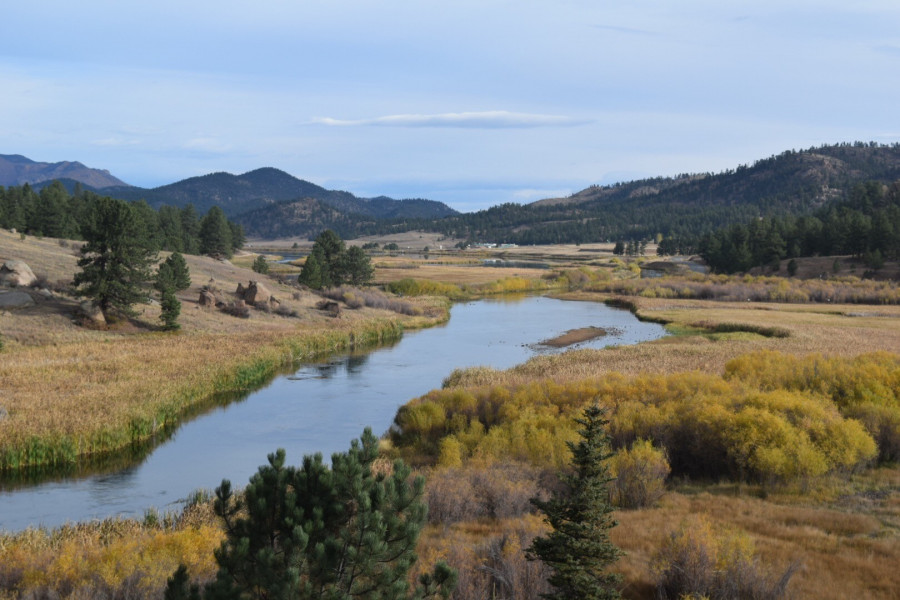 #3: Hike to the Top of Pikes Peak Mountain
Hike your way up the 14,115-feet mountain that inspired Katharine Lee Bates to write America the Beautiful. There are two trails that take you to the Summit of Pikes Peak - Barr Trail and the Crags Trail. Both are long and strenuous hikes, but with proper preparation and good planning, the hike is sure to be an exciting adventure that you'll always remember. If hiking isn't your thing, you can also drive, bike or shuttle up the mountain!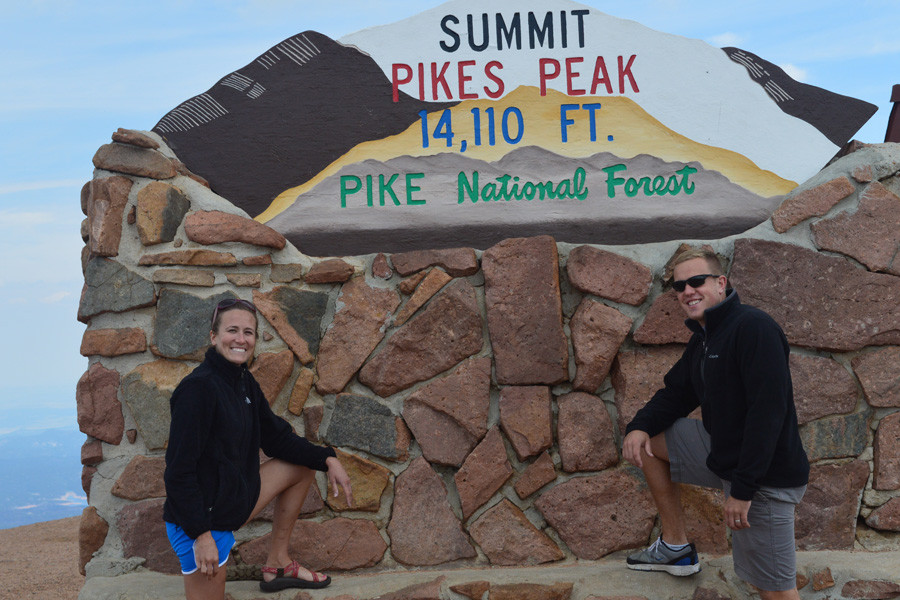 #4: Camp at One of the Campgrounds
There are numerous campgrounds dispersed throughout the forest. Whether you prefer small, secluded campgrounds or big, developed campgrounds, there's something for everyone's outdoor dreams. A list of the camping sites can be found here.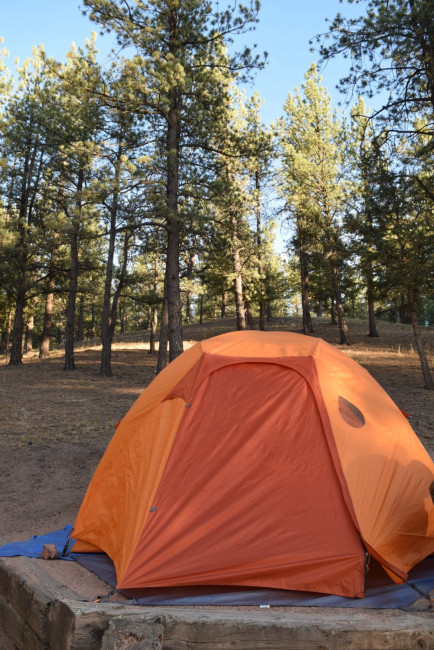 #5: Take a Visit to Manitou Park
Take in the views of picturesque pines, hike one of the many trails, pitch a tent in one of the campgrounds, pack a picnic by the lake or watch the sunset over Pikes Peak.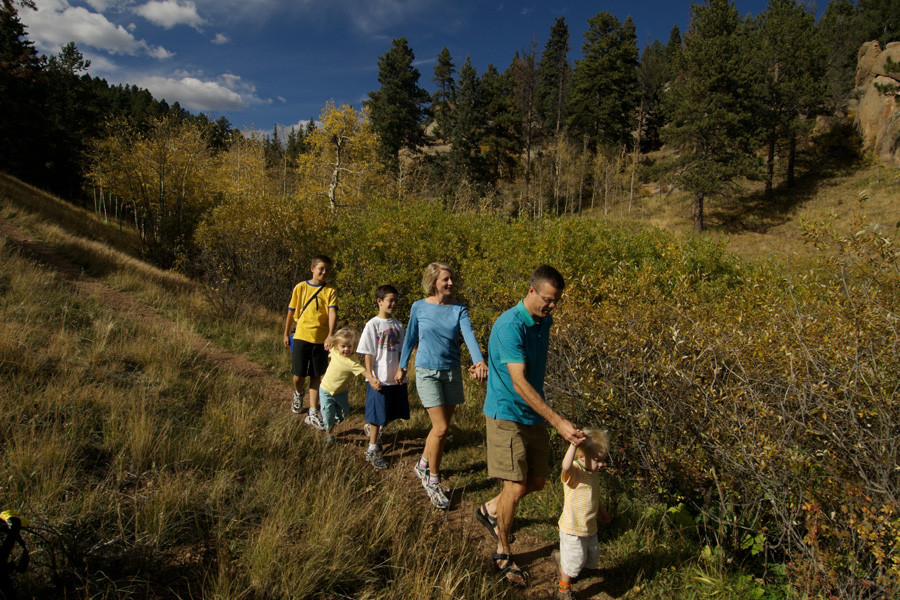 #6: Take a Drive along Gold Camp Road and Rampart Range Road
Both Gold Camp Road and Rampart Range Road are scenic drives proving stunning vies of Pikes Peak, unique rock structures and towering pines. Rampart Range Road offers 60 miles of gravel road that takes you from Garden of the Gods to Colorado 67 between Sedalia and Deckers, while Gold Camp Road connects southwest Colorado Springs to Victor in Teller County.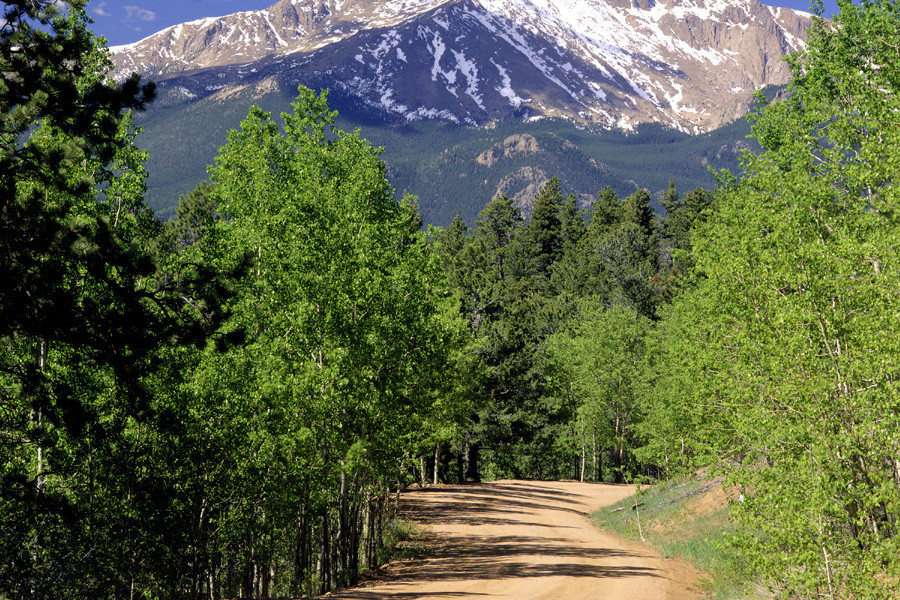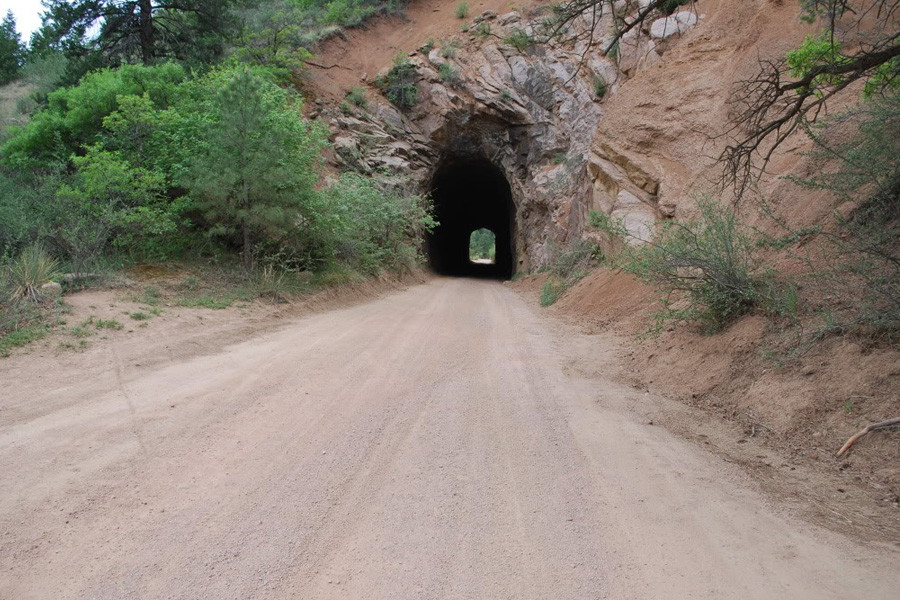 #7: Cut Down Your Own Christmas Tree
Why go to a Christmas tree farm when you can cut one down yourself? A permit costs $20 through the Pikes Peak Ranger District and must be picked up and paid for before cutting down a tree. More information can be found here.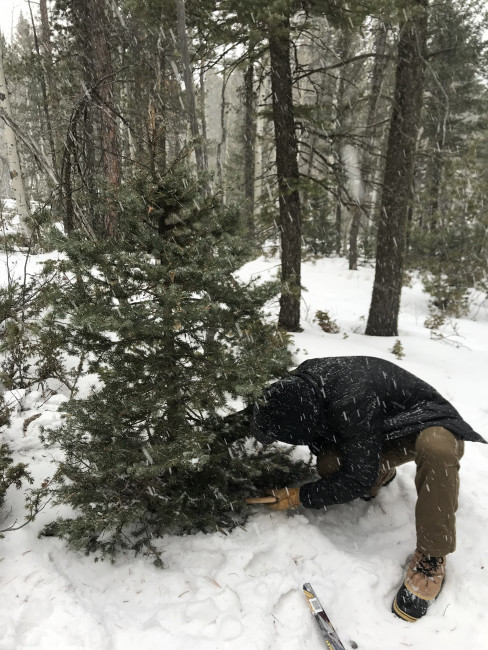 8. Great Outdoors Adventures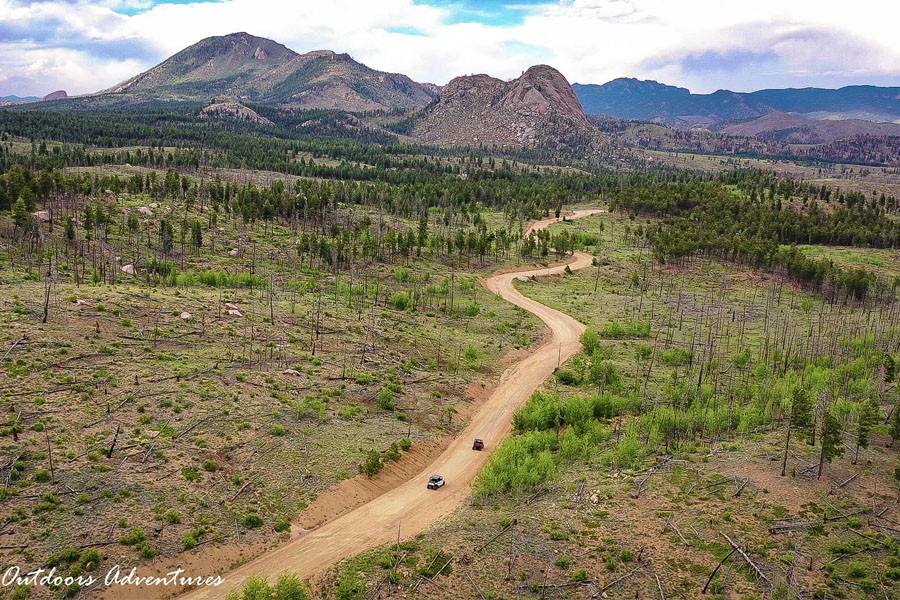 Explore the Pike National Forest year-round in your own enclosed side-by-side (UTV). Great Outdoors Adventures (GOA) provides exceptional and safe experiences in the latest Polaris UTVs. Adventurers have the opportunity to customize their experience. Their team provides exceptional tour guide services that offer knowledge of the area while guests enjoy safe and guided adventures. Customers also have the option of self-guided rides for a private and independent experience using "smart maps" to always be on the right path. Book now for an adventure of a lifetime.
---