Catamount Trail
Colorado Springs and the Pikes Peak region, with its endless beautiful blue skies, is perfect for outdoor enthusiasts. Numerous trails of varying terrain make Colorado Springs and the Pikes Peak region a hiker's paradise.
---
Plan on spending two to four hours on this 4.4-mile round-trip hike on the Catamount Trail. It is rated with moderate difficulty and is recommended for hikers and dogs alike. The months from May to October are the best to enjoy this particular hike. The fairly rocky path includes numerous switchbacks.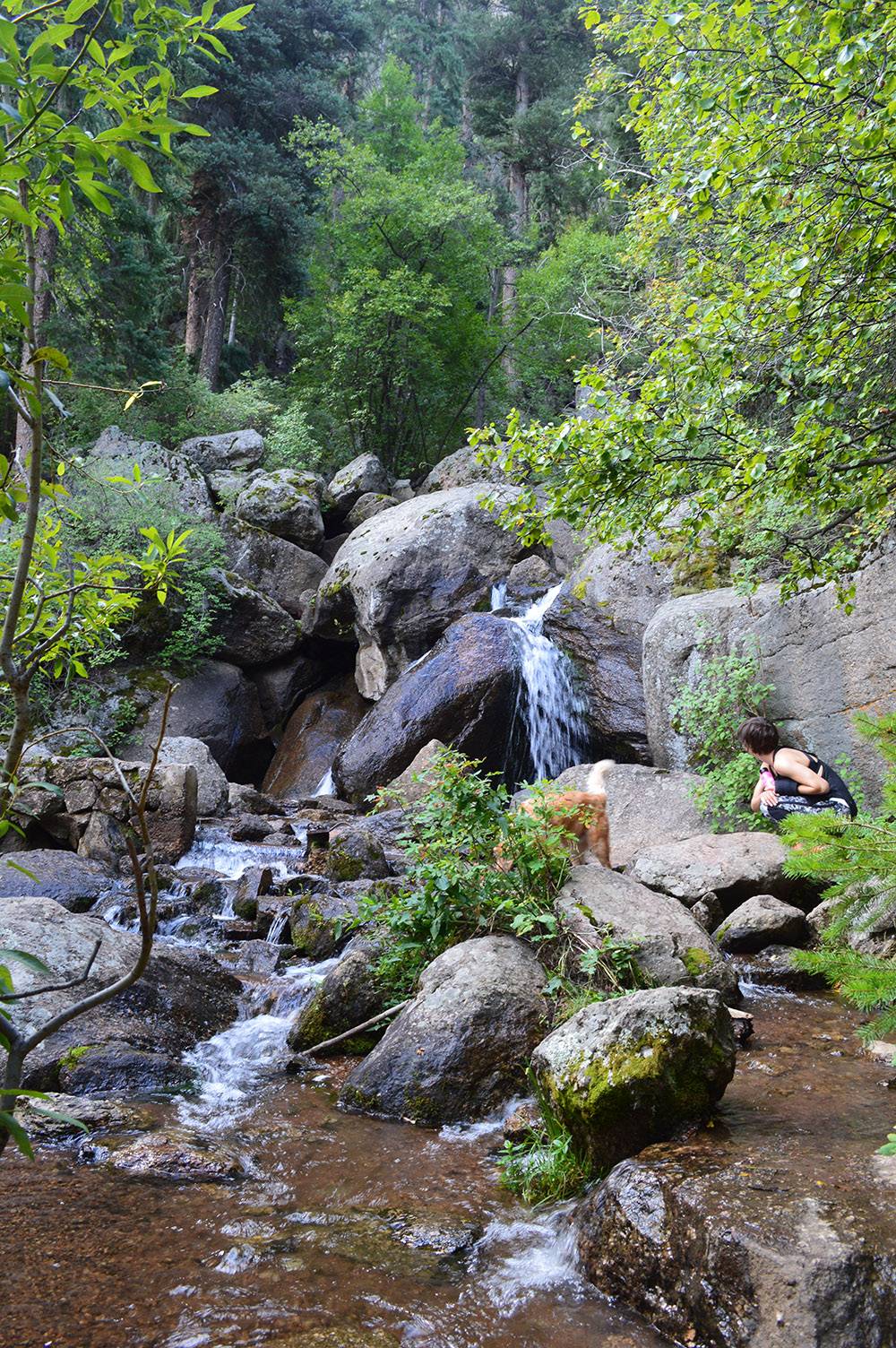 Begin in the quaint mountain town of Green Mountain Falls, just west of Colorado Springs, and end at South Catamount Reservoir located on the north side of Pikes Peak. View the valley below with two overlooks just a few hundred feet off the main trail. Take in the splendor of the Garden of Eden, a beautiful open field containing a myriad of dazzling wildflowers during the spring and summer months. Once you arrive at South Catamount Reservoir, you'll find plenty of picnic tables and restrooms.
Enjoy spectacular views of Pikes Peak and the wondrous outdoors of the region on the Catamount Trail in Colorado. Breathe in the fresh mountain air while taking in the majestic sights that only Colorado Springs and the Pikes Peak region can offer.
Looking for more unique and exciting events in Colorado Springs and the Pikes Peak region? Visit the PeakRadar event calendar and stay up-to-date on all the great happenings in the region.
Remember to order the FREE Official Visitor Guide so you can start planning the perfect Colorado Springs vacation.
---