The views are so breathtaking, Katharine Lee Bates was inspired to pen the words to "America the Beautiful" after a trip to the summit. More than 1 million people navigate the twists and turns of the winding Pikes Peak Highway to see the spectacular panorama each year. In addition to experiencing the perfection of America's Mountain, hikers can trek to the top of these five lesser-known mountaintops.
Almagre Mountain – 12,367 feet/3,770 meters
This alpine peak showcases a gentle summit and totals 6.5 total miles.
The site is often referred to as "Mt. Baldy."
It is the second highest peak in the region's skyline and offers great views of Pikes Peak, Mt. Rosa, and Cheyenne Mountain.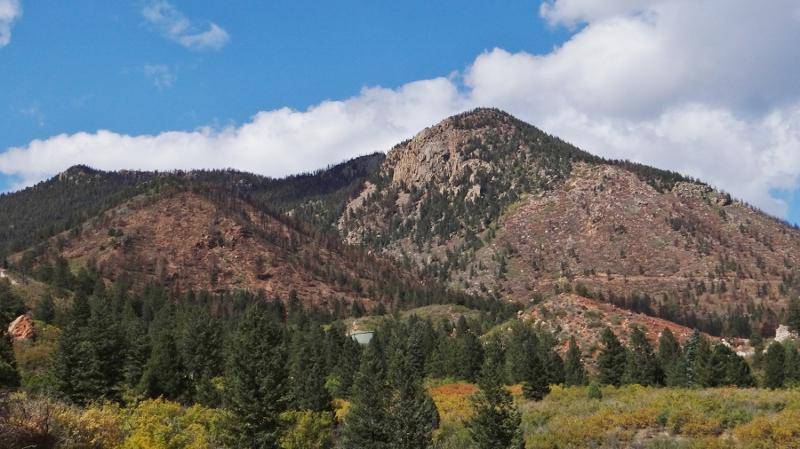 Blodgett Peak – 9,423 feet/2,872 meters
One of the most accessible mountains in town, this hike totals 3.5 miles.
Many area adventurists take advantage of the trail.
Remarkable views of Rampart Reservoir and Colorado Springs are seen from the top.
Credit: Instagram BrianLewisMedia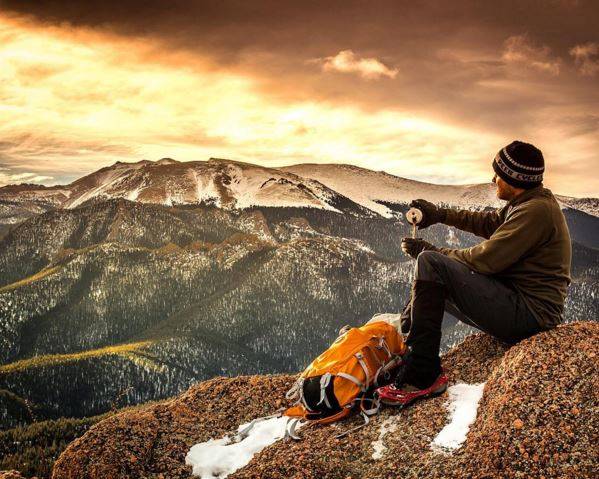 Raspberry Mountain – 10,605 feet/3,232 meters
This fairly easy climb starts in Divide, CO and faces the northwest slope of Pikes Peak.
The total 6.4 miles has a payoff of 360 degree views of the Sawatch Range, Sangre de Cristo Mountains, Pikes Peak and Catamount Reservoirs.
Pups like this hike as much as their human counterparts.
Credit: Instagram shay.morgan_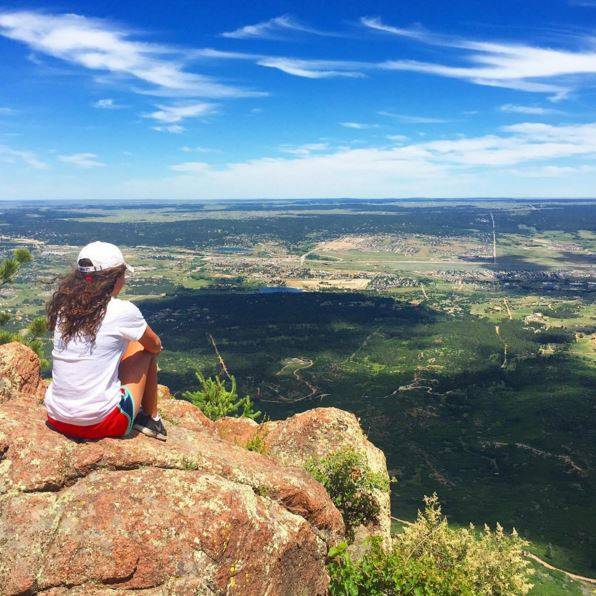 Mount Herman – 9,063 feet/2,762 meters
Monument, just north of Colorado Springs, is a historic town with a short, but fairly steep hike to the top of Mt. Herman.
Totaling 2.2 miles, make it to the top to see Palmer Lake and even the Air Force Academy.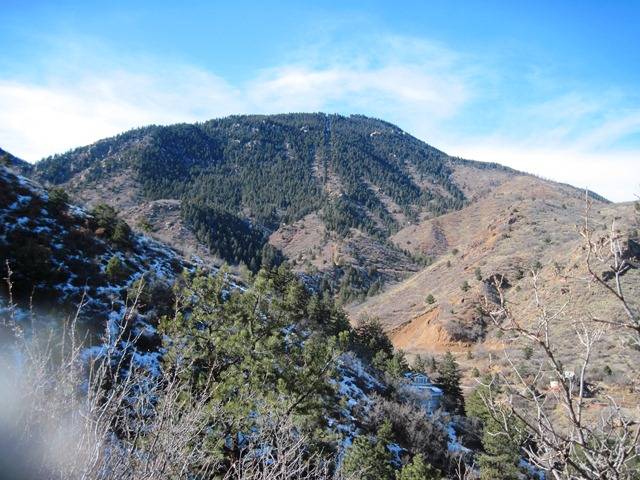 Red Mountain – 7,375 feet/2,248 meters
Manitou Springs is a charming town west of Colorado Springs.
A short hike up this mountain offers views of the town below as well as views of Williams Canyon and the extreme Manitou Incline Trail.
The mountain was a favorite hike of Emma Crawford.
Buried at the summit in 1891, her coffin washed down the mountain with torrential rains, inspiring the town's annual Emma Crawford Coffin Races.
Discover more parks & trails in Colorado Springs here.
Credit: Matt Payne Photography