Bikes + Brews
Ride your way through Colorado Springs' craft beverage scene.
---
Top 7 Bikes Trails in the Pikes Peak Region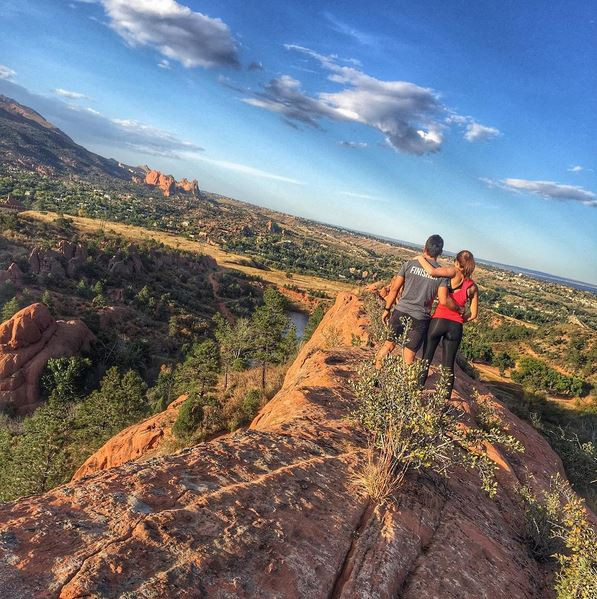 Red Rock Canyon Open Space
Mileage: 0.5 - 5.4 miles
Difficulty: Beginner to Intermediate
Location: 3550 W High St.
Description: Bike through both roads and singletrack while being surrounded by beautiful red rocks. All trails, except Contemplative Trail, allow biking.
Closest Brewery: Trails End Taproom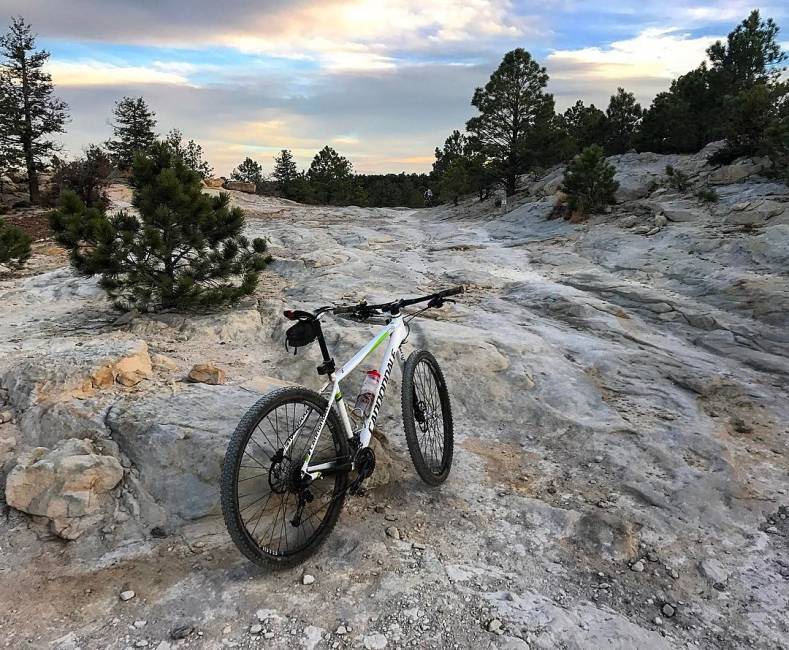 Ute Valley Park
Mileage: 1 to 8 miles
Difficulty: Beginner to Intermediate
Location: 1705 Vindicator Dr.
Description: This ride offers a varying terrain, with some technical areas, pine forest and interesting rock formations.
Closest Brewery: Red Leg Brewing Co.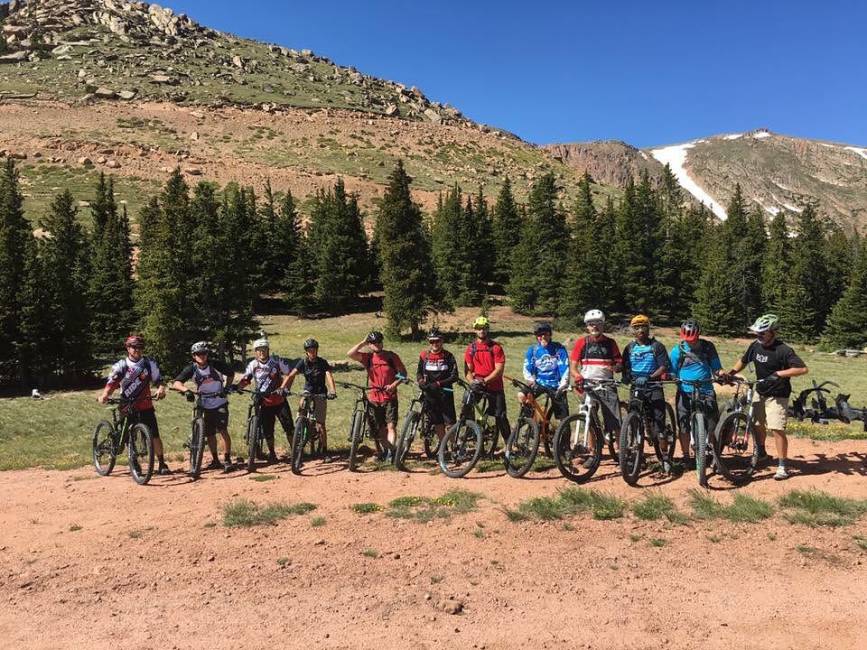 Elk Park Trail
Mileage: 11 miles (one way)
Difficulty: Advanced
Location: Pikes Peak – America's Mountain
Description: A bit of a climb, but completely worth the views. This high-elevation, alpine ride starts above treeline and ends at Barr Camp.
Closest Brewery: Fossil Craft Beer Co.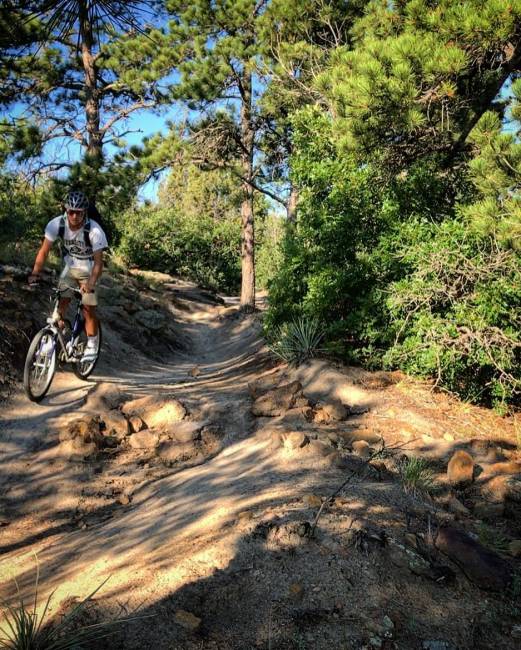 Palmer Park
Mileage: 1 - 12 miles
Difficulty: Beginner to Advanced
Location: 3650 Maizeland Rd
Description: A variety of trails named and rated like ski slopes. Stick to the greens if you're looking for something easier.
Closest Brewery: Goat Patch Brewing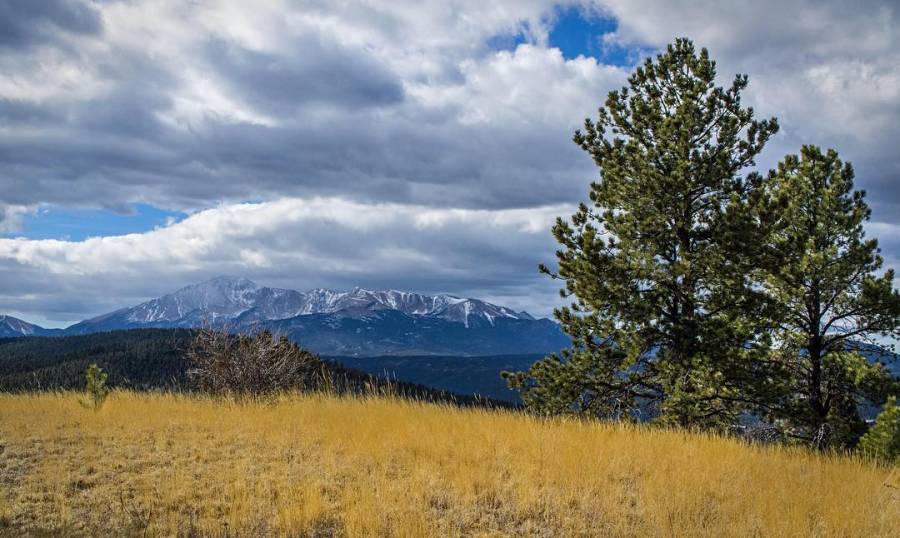 Lovell Gulch Trail
Mileage: 5-mile loop
Difficulty: Intermediate
Location: Woodland Park
Description: This loop is relatively short and mostly single-track. The ride crosses a creek with fun downhill and aspen groves.
Closest Brewery: Ute Pass Brewing Co.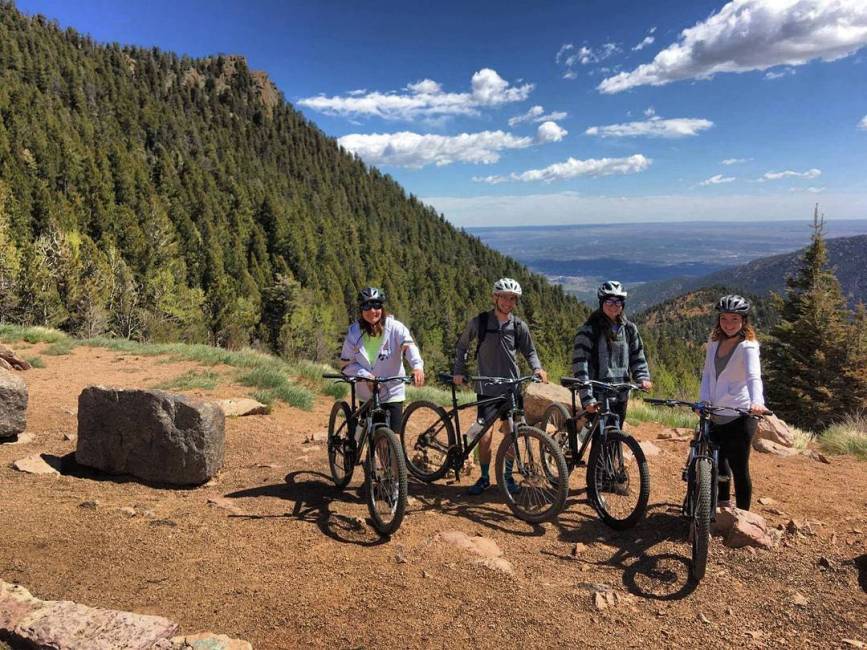 Palmer Loop/Section 16
Mileage: 6-mile loop
Difficulty: Intermediate
Location: Gold Camp Road
Description: An entertaining ride high up the mountainside that showcases great single-track and views of Colorado Springs and Garden of the Gods Park.
Closest Brewery: Bristol Brewing Co.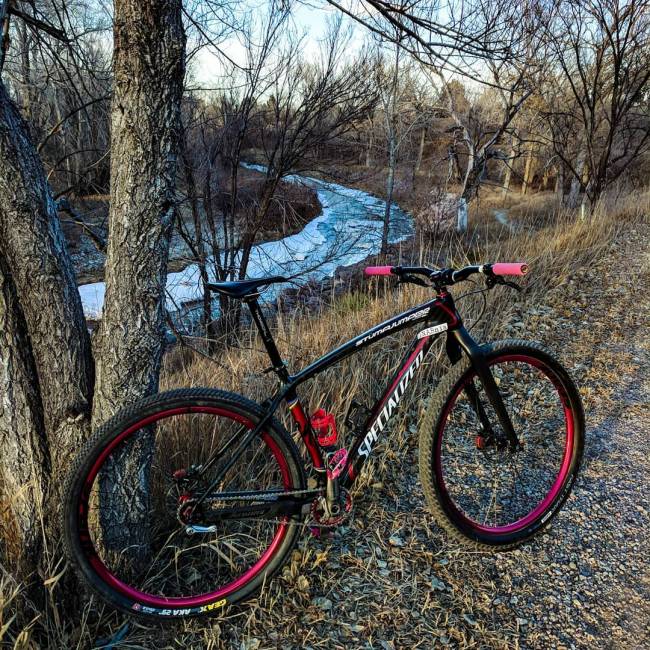 New Santa Fe Regional Trail
Mileage: 14 miles (one way)
Difficulty: Beginner
Location: Parallels Interstate 25
Description: A scenic ride along the Front Range Mountains from Colorado Springs to Palmer Lake, you can see wildlife, interpretive signs and geological features.
Closest Brewery: Colorado Mtn. Brewery
---