Food Network Frenzy
What better way to experience the region than eating your way through it? Tantalize your taste buds with these Food Network approved eateries.
---
BEAT BOBBY FLAY & CHOPPED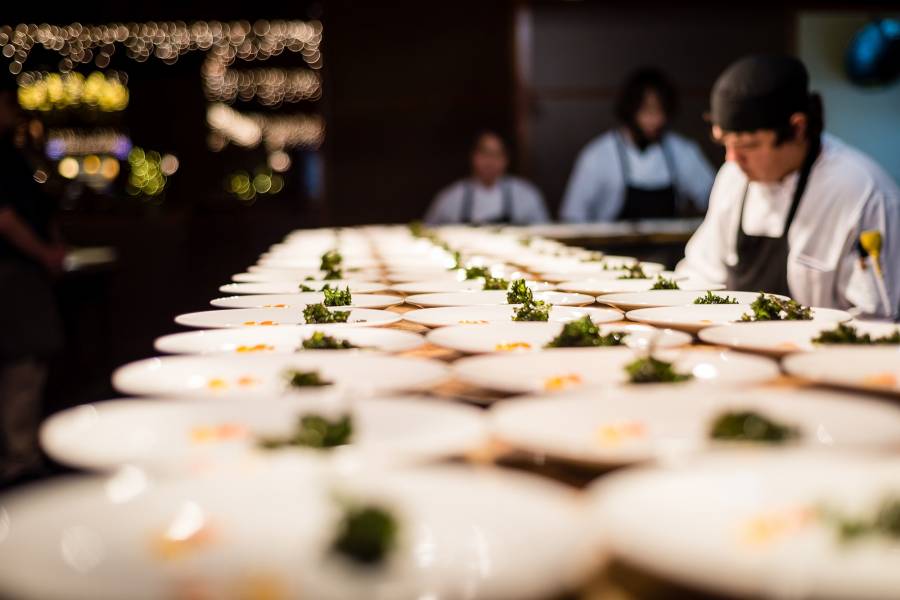 Four's head chef and owner, Brother Luck, was named the winner of Food Network's Beat Bobby Flay's season 9 episode "Red, White & BBQ" where he won the judges over with his love of pork. Chef Luck was also a finalist on Chopped's episode "Beast Feast" where Alex Guarnaschelli called him "a wizard in the plating department."
DINERS, DRIVE-INS & DIVES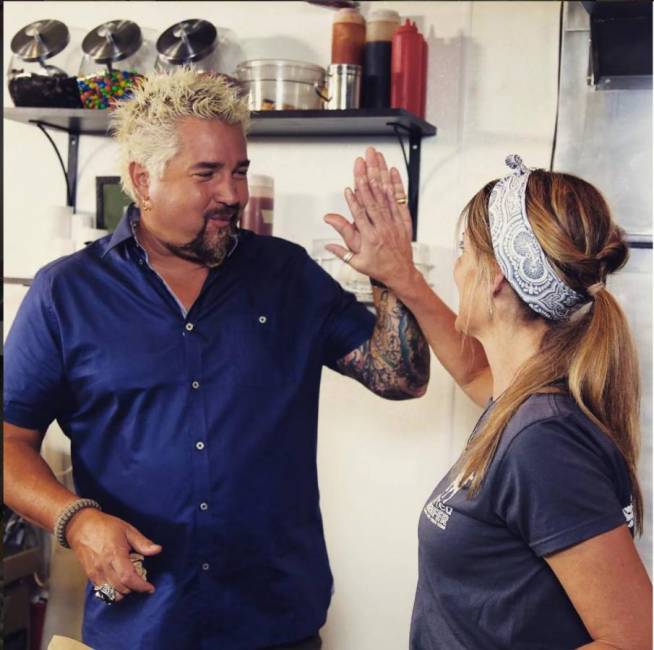 Skirted Heifer is a tiny burger joint packed with flavor. Grass-fed beef sits atop homemade buns with unique combinations ranging from the Hangover burger to its original Skirted Heifer- describing the way the extra, extra cheese melts around the patty. They also make inhouse pickles and condiments. Guy made a stop for the "In Between the Bread" episode.
King's Chef Diner is known for its world-famous green chili, gargantuan portion sizes and its original location in a purple castle that seats a whopping 12 people. The miniscule location was featured on the pilot episode of Diners, Drive-Ins and Dives formerly known as "Roker on the Road" hosted by Al Roker. Today, they've expanded to a second downtown location. If you can finish your meal, you'll be considered a part of the elite clean plate club. "The Thing" is a popular and hefty menu item that was included in an episode of Outrageous Food.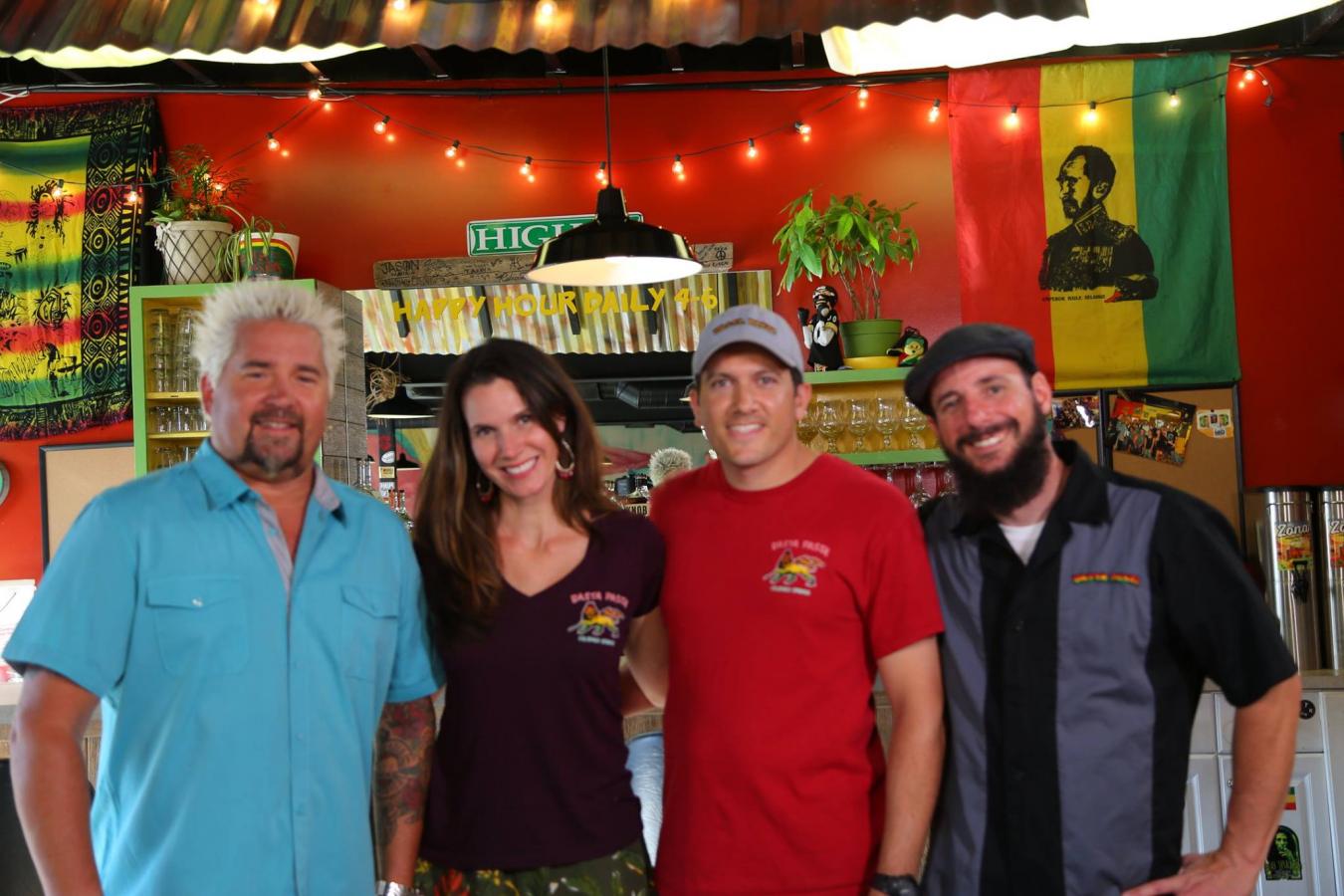 Rasta Pasta combines the flavors of Italy and Jamaica for these one-of-a-kind dishes often accented with wine sauces and fruit. Tortellini with grapes and bananas and special rum drinks also adorn the menu. Enjoy the sidewalk patio, rum punch and live entertainment on the weekends. Catch their debut on the "Isle-italian" episode.
Front Range BBQ sits in historic Old Colorado City with the perfect patio for summer nights. Full of finger-lickin' sauce and family recipes, the two Alabama-bred brothers consistently win the title of the area's best BBQ. They are also known for always having live music and a wide variety of craft brews. The spot was featured on season 24's "Family Legacies" episode.
Spice Island Grill brings all the spice of Jamaica to the heart of downtown Colorado Springs. Claudette and her husband, Glenroy, follow traditional recipes and mere mortals cannot pass up the rum cake. Popular dishes include the goat curry and jerk tilapia. They were highlighred on season 24's "All Kinds of Meat" episode.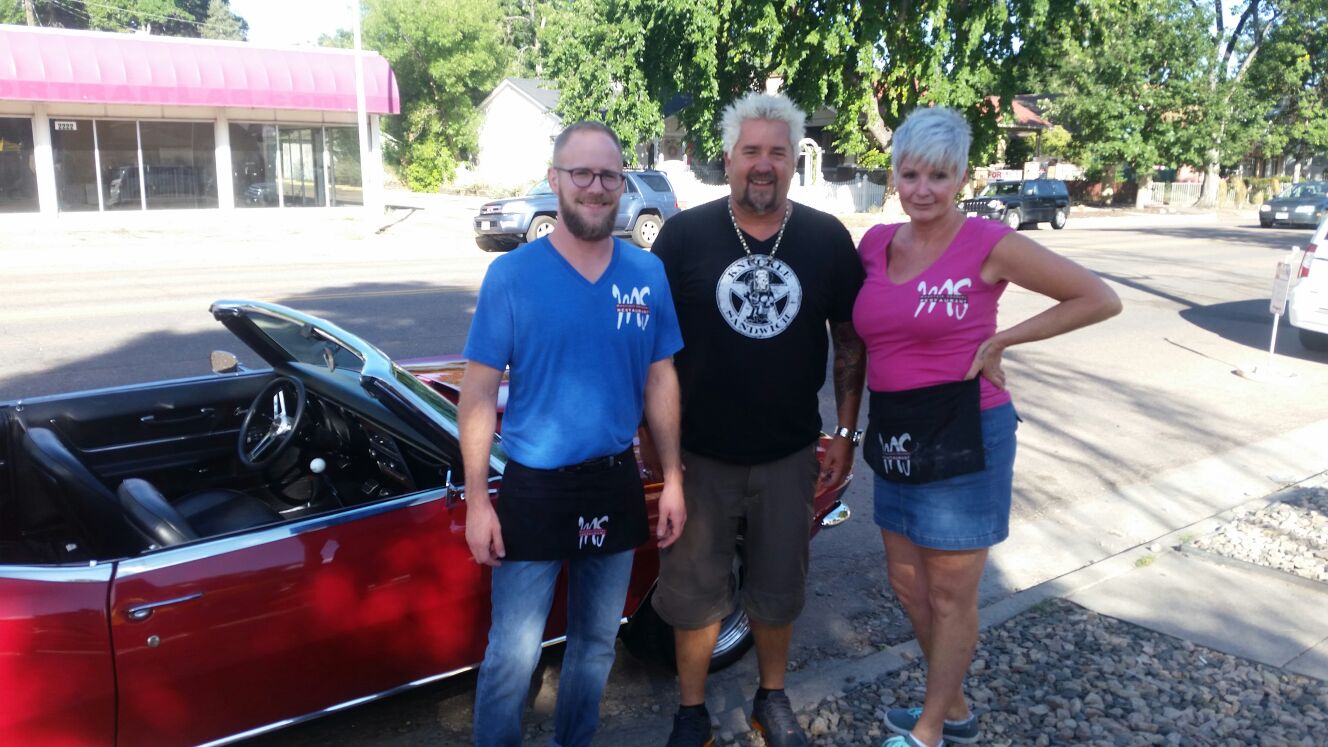 Mountain Shadows is known for extra large portion sizes and a friendly atmosphere. Items are made daily and patrons can enjoy hashbrowns, green chili and massive cinnamon rolls. It aired on season 23's "East-West Flavorfest" episode.
HIGH ALTITUDE TREATS
Pikes Peak's summit is known for an amazing view that can see all the way to Kansas on a clear day. At 14,115-feet, America's Mountain offers an unforgettable experience. In addition to the scenery, the donuts in the Summit House are an absolute must. Altron Brown had to see for himself this special, high-altitude recipe on season 1 of Feasting on Asphalt/Waves.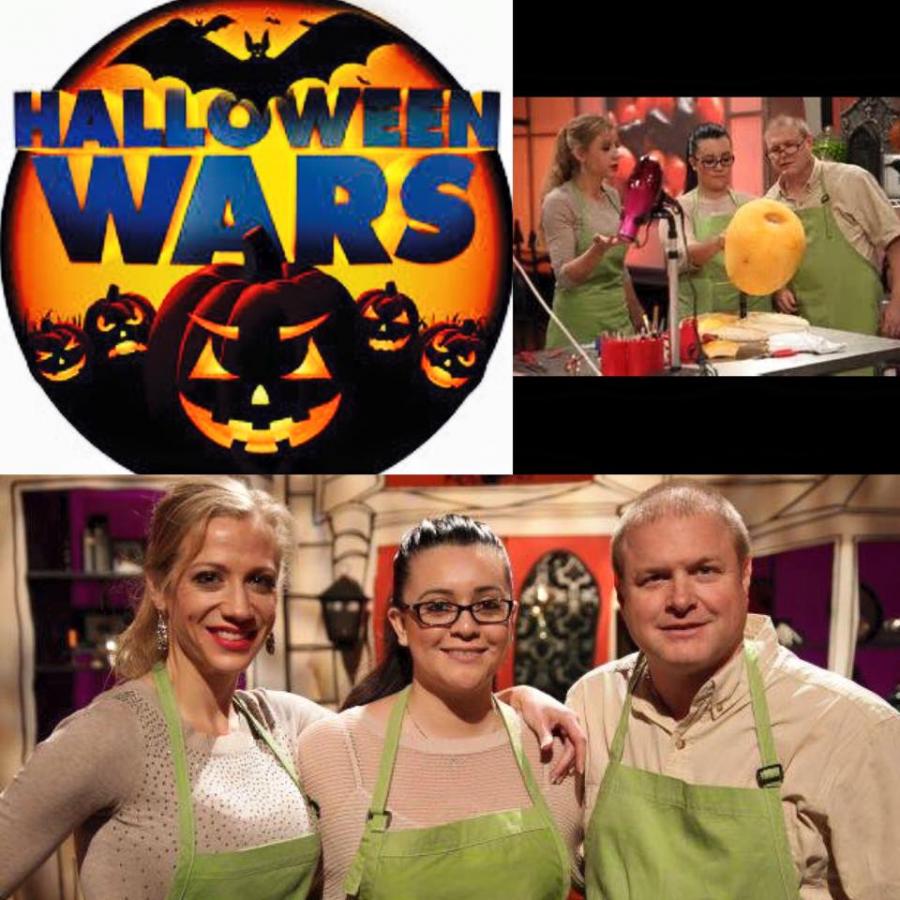 Chef Sugar's Cakes & Confections is owned by custom cake mastermind, Heidi Trelstad who competed on Season 5's Halloween Wars. Stop in the shop for cupcakes, cake pops and Parisian macarons.
---