From house margaritas and tacos to martinis and calamari, you're sure to find something that pleases your palate. So, go ahead and grab that cocktail while you enjoy Pikes Peak as your backdrop--because happy hour is the best hour. Here are some of the best deals Colorado Springs has to offer.
503W // Monday – Saturday 4-6 p.m., Tuesday all day, Sunday 5 – 7 p.m. Numerous drink and food specials.
503W features unique Asian-inspired dishes and craft beverages using fresh and local ingredients.
We recommend: The Garden Gimlet and Firecracker Nachos.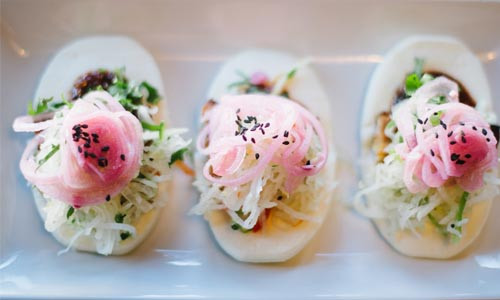 The Warehouse // Everyday 3-6p.m., Saturday 5-6 p.m. Numerous drinks and $6 & under food specials.
One of the best happy hours in the Springs, this gallery-style restaurant serves unique dishes using only the freshest, local ingredients.
We recommend: Bartender's-choice Cocktail and Sesame Fried Calamari.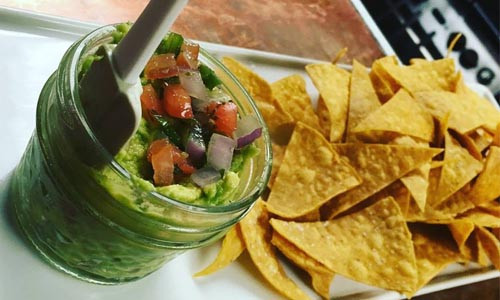 MacKenzie's Chop House // Monday-Thursday 4-7 p.m., Friday 3-7 p.m., all day Sunday. Drink specials, $7 select appetizers.
MacKenzie's offers an amazing happy hour with small plates in their lounge or on their lush, subterranean, heated patio.
We recommend: Truffle Frites and any martini.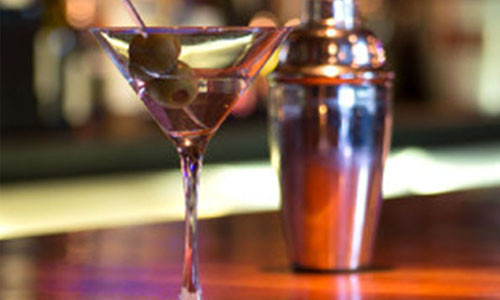 Oskar Blues Grill & Brew // Monday-Friday 3-6 p.m. Drink specials, all appetizers half-price.
Located in the heart of Downtown Colorado Springs, this fan-favorite cooks up fresh ingredients, live music and craft beer. Check out their downstairs area for a variety of indoor games.
We recommend: Bacon Candy and any draft beer.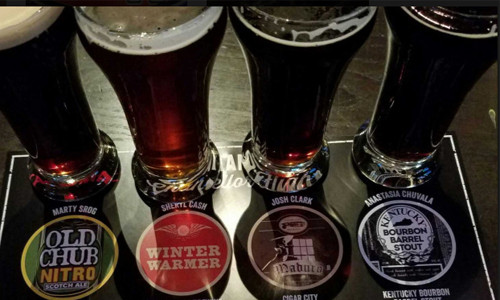 Ivywild School // Varies by restaurant
This refurbished schoolhouse turned community marketplace houses Axe and The Oak Whiskey, Bristol Brewery & Pub, The Principal's Office and a few other local stops.
We recommend: $5 Whiskey Wednesdays at Axe and The Oak.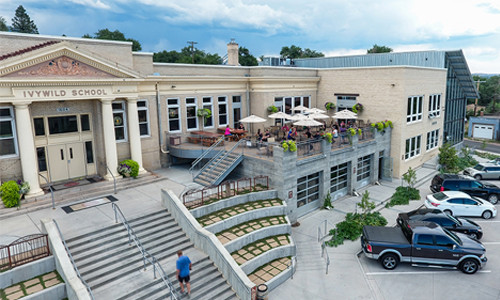 Phantom Canyon Brewery // Everyday 3-6 p.m., Sunday-Thursday 10 p.m.-close, daily specials. $3 beers, house wines, wells and $12 pitchers.
Featuring thirst-quenching beers, delectable entrées, billiards, a covered patio with firepits and a fun atmosphere, Phantom Canyon Brewery is one place that you don't want to miss.
We recommend: Soft pretzels and Streamliner IPA.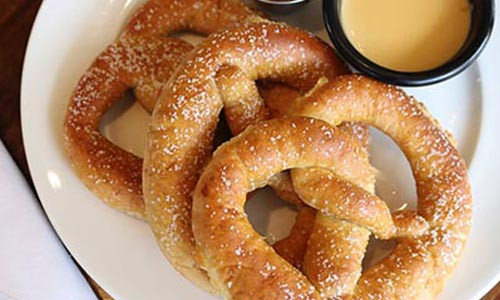 Prime25 // Tuesday-Friday, 4-7 p.m. Drink specials on martinis, wine, wells and beer, discounted snacks.
One of the city's best steak houses, Prime 25's happy hour menu is a great bang for your buck in a sophisticated setting.
We recommend: House wine and Beef Tips.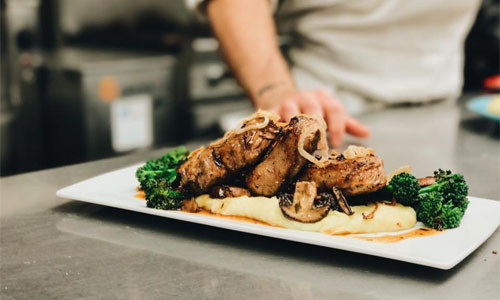 T-Byrd's // Monday-Friday, 3-6 p.m., Weekly Night Specials, $5 margaritas.
T-Byrd's is a modern urban taco joint that specializes in flavorful tacos and tasty margaritas.
We recommend: T-Byrd's Margarita and Queso Fundito Blanco.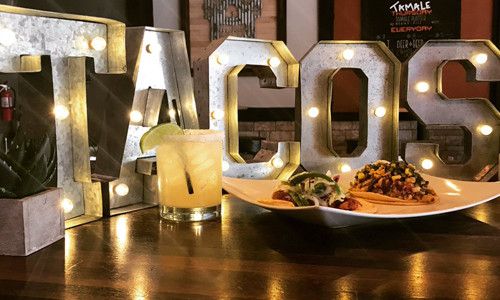 TILL Kitchen // Mondays 4-6 p.m., Tuesday-Sunday 3-6 p.m. $2 off wines, $2 off draft beers, $5 wells, food specials.
This farm-to-table-inspired open kitchen features an on-site bakery, extensive wine list and delectable bites.
We recommend: Wine and Shishito Peppers.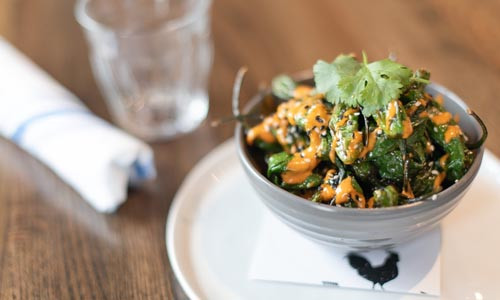 Hacienda Colorado // Monday-Thursday 2-5:30 p.m., Friday-Sunday 11 a.m.-5:30 p.m. Numerous drink and food specials.
As soon as you walk in, the aroma of sizzling fajitas on the grill will instantly wake up your taste buds.
We recommend: Colorado Gold Margarita and Pikes Peak Nachos.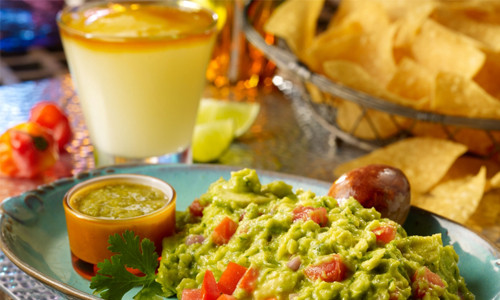 Mona Lisa Fondue Restaurant // 4:30 p.m.-6:30 p.m. $5 wines, 40% off all food.
Enjoy a unique dining experience in Mona's Cellar featuring raclette table-top grill fondue at Mona Lisa.
We recommend: $5 wine and cheese fondue.