Arts & Culture Itinerary
For those seeking artistic discovery, Colorado Springs is home to award-winning and unique museums, art galleries and live performances.
---
Check out the community event calendar to see what arts and cultural events to enjoy during your visit. Shop a variety of local art galleries found in Downtown Colorado Springs, Old Colorado City and Manitou Springs.
Day 1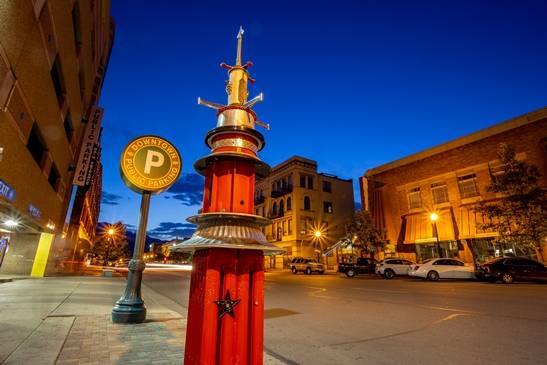 Morning
Downtown Colorado Springs, recognized for a wonderful art and cultural presence, is a Colorado Certified Creative District. Start the day by enjoying the morning's blue skies. Take a self-guided walking tour of the Art on the Streets, a rotating exhibit of sculptures that can be found scattered throughout the main streets of downtown.
Afternoon
Grab lunch at Blank Canvas Cafe or Ivywild School which feature local artists' works along the walls, many for sale. After lunch, head to the Colorado Springs Fine Arts Center at Colorado College, an award-winning, art-deco facility that features traveling exhibits and permanent collections including Dale Chihuly glass.
Evening
Enjoy dinner and drinks at one of these delicious downtown restaurants. Next take in a show at the Broadmoor World Arena, Theatreworks, the Pikes Peak Center, Millibo Art Theatre or the SaGaJi Theatre. The Event Calendar will show you what's playing that evening.
Day 2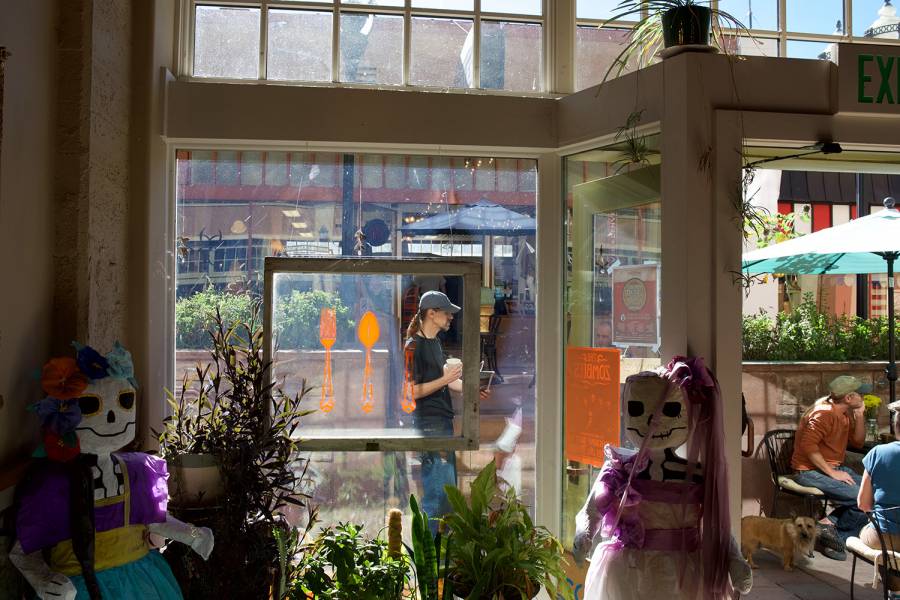 Morning
Browse the various shops and art galleries along Manitou Avenue in this charming town. While you're walking along the streets, taste test one or more of Manitou's natural springs. Each has their own unique flavor and mineral makeup. Be sure to stop into the Commonwheel Artists Co-Op where you can find a variety of art pieces crafted by locals.
Afternoon
Grab lunch at the Mona Lisa Fondue Restaurant. Happy hour is offered in Mona's Wine Cellar Thursday through Sunday.
After lunch, take a scenic drive through Garden of the Gods Park. It's definitely a must-see when in Colorado Springs. Feel free to take a stroll through the Central Gardens but be sure to stop at the Garden of the Gods Trading Post. It is Colorado's largest art gallery and gift shop. Browse the art and have a sweet snack – ice cream, homemade fudge and coffee are available.
Evening
Head back into Manitou Springs to the Iron Springs Chateau Melodrama Dinner Theater for dinner and a show! Make your three-course dinner reservation between 6:00 – 6:30 p.m. and the show starts at 8:00 p.m.
Day 3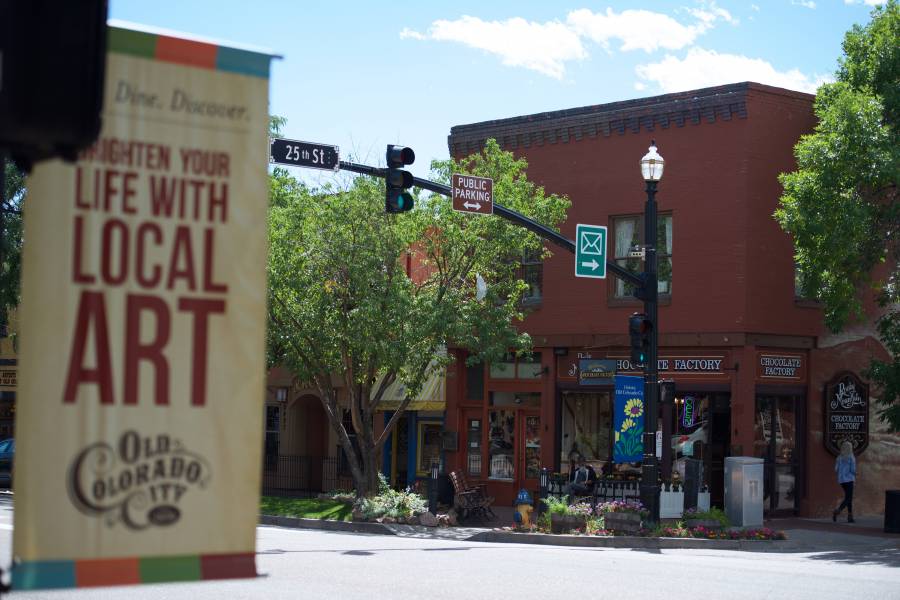 Morning
Start your day in Old Colorado City browsing local art galleries and boutiques. The Arati Artist Gallery features only original work by local Colorado artists. Spend some time in the Michael Garman Museum and Gallery. Magic Town is worth the nominal fee, plus you get free popcorn and a must-do scavenger hunt.
Afternoon
Have lunch in Old Colorado City. Some favorites include Bon Ton's Café, La Baguette or Pizzeria Rustica. Next, take in some culture by walking the halls of The Broadmoor. Hotel owner, Phillip Anschutz owns one of the most prestigious collections of western art in the world, some are original and some aren't, but he'll never tell which. The property offers retreats, classes and workshops.
Evening
Create your own masterpiece at Painting with a Twist. The instructors will provide everything you need and will walk you step-by-step to help you create your own painting of the night. Bring your own snacks and purchase your wine at the studio. It's sure to be a fun night!
For details on First Friday Art Walks, click here.
---