---
PLEASE NOTE: AN IMPORTANT COVID-19 UPDATE 5/28/21
Colorado Springs and the Pikes Peak Region is committed to the health and safety of our visitors, guests and residents. For more information on COVID-19 guidelines and regulations, click here.
Outdoor Events:
Unseated Outdoor Events have no restrictions.
Seated Outdoor Events that are ticketed and exceed 30,000 square feet must consult with El Paso County Public Health ("EPCPH") and Colorado Department of Public Health and Environment ("CDPHE") on capacity limits and disease mitigation strategies prior to their event.
5-Star Certified Businesses and prior approved variances remain in effect.
Indoor Events:
Indoor Events less than 500 people have no restrictions and may operate at 100% capacity
6 feet of distancing is required between parties of unvaccinated people or people whose vaccination status is unknown.
Venues should use the Social Distancing Space Calculator to ensure distancing requirements can be met.
Indoor Events over 500 people must obtain a variance from EPCPH and CDPHE prior to the event and comply with the state mask order.
5-Star Certified Businesses and prior approved Variances remain in effect.
These restrictions DO NOT apply to the following sectors: Places of worship and associated ceremonies; Retail services; Restaurants that have sit-down dining and do not have unseated areas where 100 or more people could gather (such as dance floors or common gathering areas); and School proms and graduations that wish to exceed these thresholds shall be subject to review and approval by local public health agencies in accordance with CDPHE prom and graduation guidance.
For businesses or entities that have questions concerning 5-Star Program, variance requests to exceed 500 people, and outdoor event consultation can be directed to: COVIDBusinessRecovery@elpasoco.com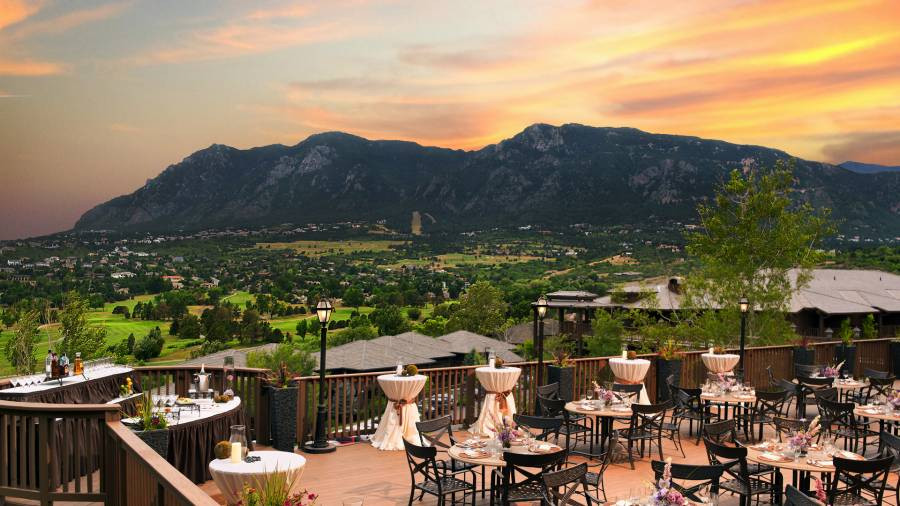 Make planning your Colorado Springs meetings easy. Our staff can help make your event the best attended yet, with great accommodations, facilities, service and stunning scenery. Let our award-winning Convention Sales and Servicing staff help make your conference and meeting planning a success and an experience to remember.
Submit RFP // Digital Meeting Planner Guide
---
For more information about planning your next Colorado Springs meetings or events, please contact our award-winning staff: