The best pool view in the entire region, guests can soak in the resort's infinity-edge outdoor spa pool that's heated to a comfortable 84-degrees year-round. Don't think that sounds too special? How about the fact that it overlooks the stunning red rock spires of Garden of the Gods Park that perfectly frame the grandeur of Pikes Peak-America's Mountain. * April through October, no one under the age of 21 is permitted. Off-season, children must be accompanied by an adult 21 years of age or older.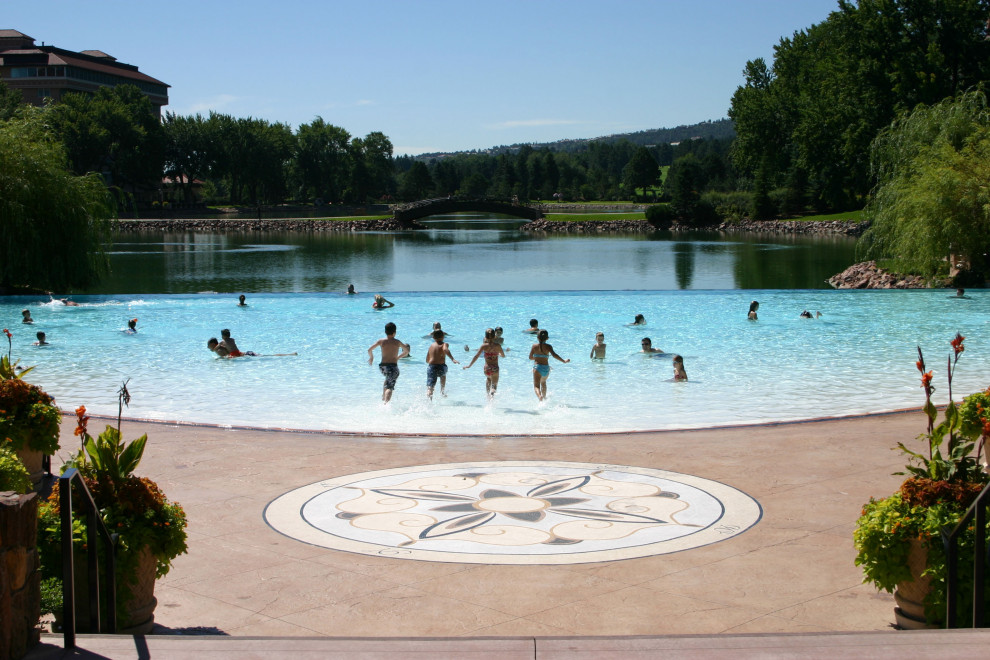 As the summer sun begins to warm the Rockies, the graduated edge of the Five-Star property's heated, "zero-entry" infinity pool offers a refreshing escape. You'll take in stunning views of Cheyenne Lake and the mountains. The easily accessible, beach-like sensation invites relaxation, while two water slides provide endless excitement for the entire family. Soak up some rays in a private cabana (for an additional fee) or on the expansive pool deck. Order an array of refreshments from the poolside café and enjoy complimentary, seasonal access to the lakefront pool along with complete locker facilities, two 14-person outdoor whirlpools and a children's wading pool overlooking the lake and Cheyenne Mountain.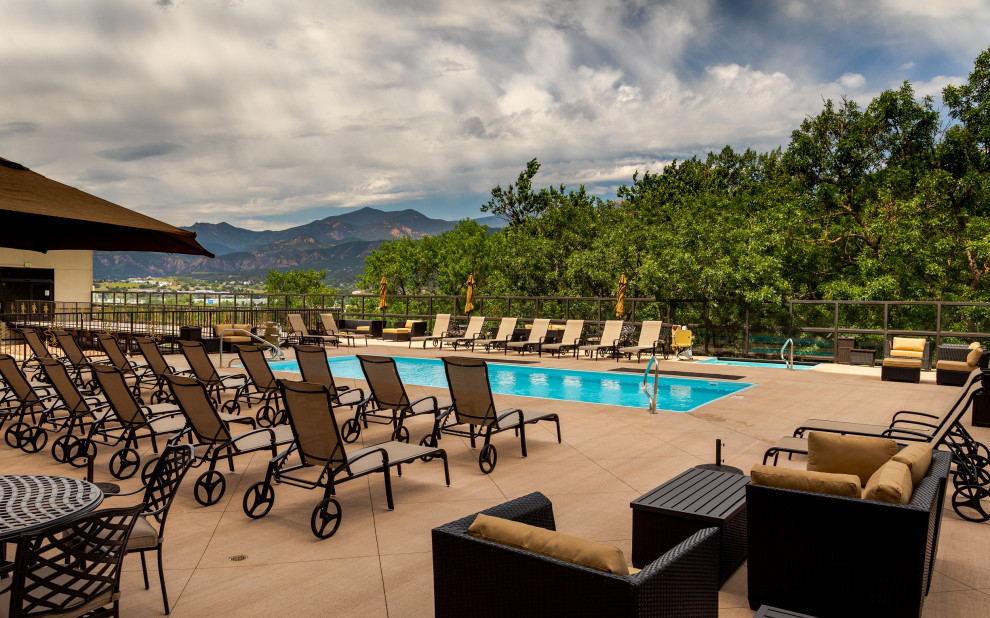 The first hotel ever built in Colorado Springs has undergone some beautiful additions and renovations, including a new, 2nd-floor rooftop pool for guests. Sit back, relax and enjoy the Rocky Mountain views.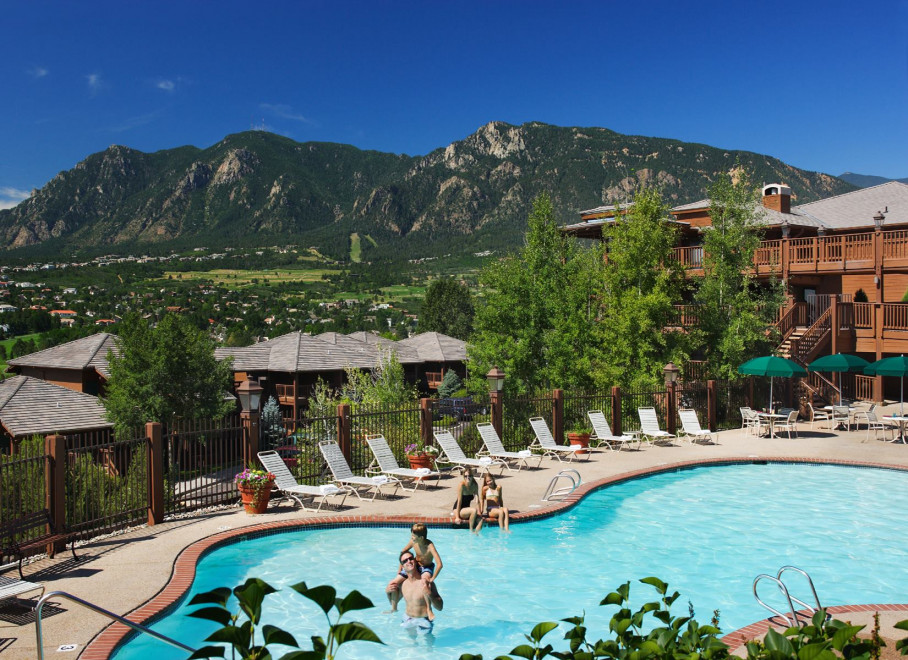 Cheyenne Mountian Resort and the Country Club of Colorado have several swimming options onsite, but the heated year-round pool and hot tub located outside of the main lodge are spectacular choices for panoramas of Cheyenne Mountain.