Splash & Water Parks
Awesome Splash and Water Parks in Colorado Springs.
---
If you're looking for a place to cool off with your family, we recommend these splash and water parks in Colorado Springs:
Julie Penrose Fountain
**Closed
in America the Beautiful Park, 126 Cimino Drive
Hours of Operation
May 28-August 11 Daily; 11 a.m. to 6:00 p.m.
August 12 - Saturday - Sunday, 11 a.m. - 5 p.m.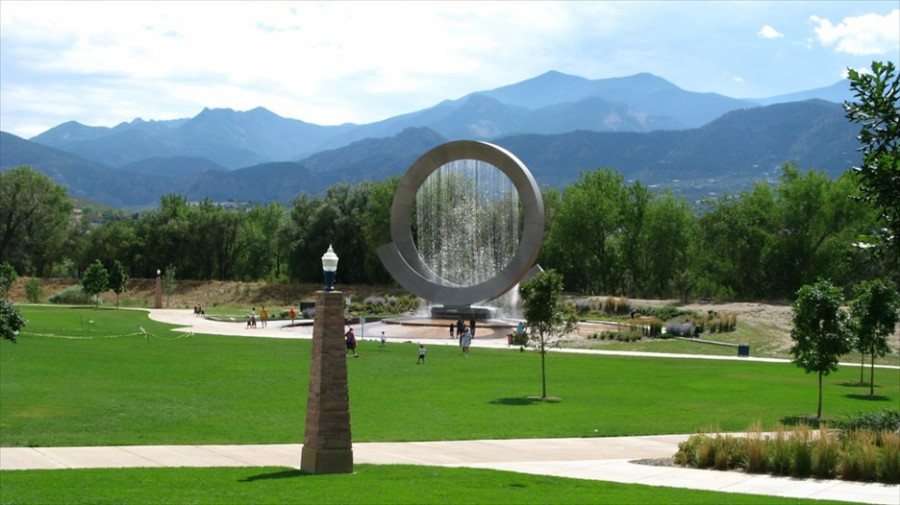 Photo: Ilka Denning
Uncle Wilber Fountain
**Closed
Monday-Wednesday, noon-6 p.m.
Thursday, noon-7:30 p.m.
Friday-Sunday, noon-10 p.m.*
*From 7:30-10 p.m. on Friday-Sunday, only the pop jets and lights will run, not the full show.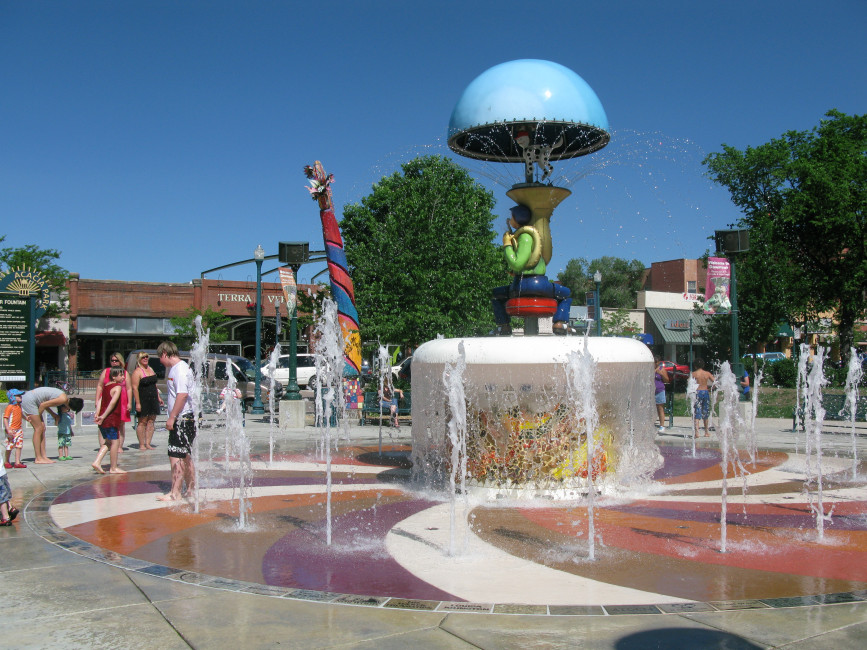 Deerfield Hills Spray Ground
next to Deerfield Hills Community Center, 4290 Deerfield Hills Road
The Spray Ground includes 16 different water spray features containing over 50 individual spray nozzles and various features including Bell Trios, Foaming Geysers, Ground Geysers, Soak Stations, Water Jellies, Water Quests, Water Trios and a Water Wall!
Hours of Operation
Where: 4290 Deerfield Hills Road, 80916
Opening Day: June 19
Wednesdays 11:30 a.m. - 5 p.m., all other days 10 a.m. – 5 p.m.
Sessions start: 10 a.m., 11:30 a.m., 1 p.m., 2:30 p.m., 4:00 p.m.
Wednesdays - NO session at 10 a.m.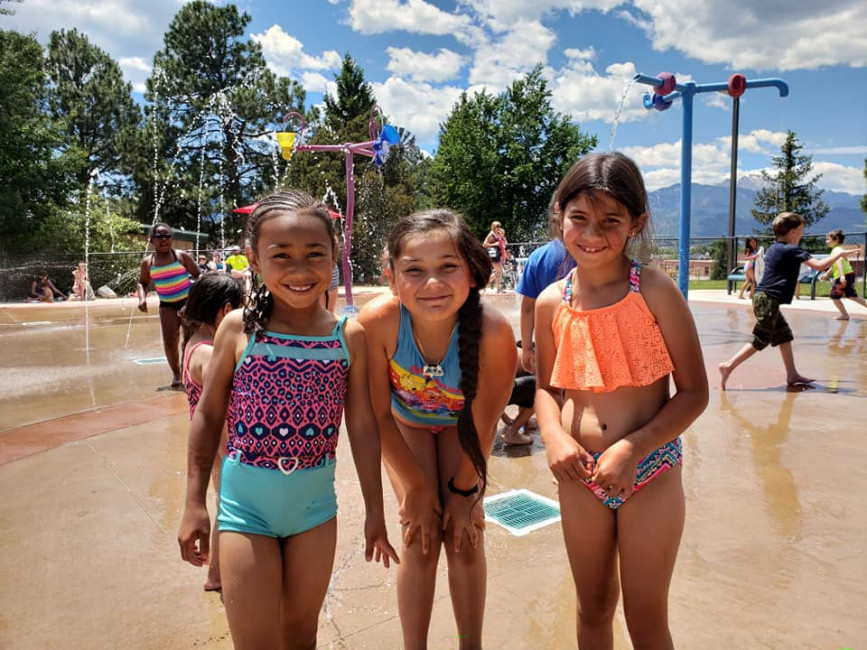 Aga Park
507 N El Paso St, Fountain CO 80917
Hours of Operation:
Daily: 9a.m. to 9p.m.
This new 4,000 square foot water park includes aqua jumpers, sidewinder, bullfrog, water bug, donut spray, water jelly, frog and elephant cannon, seahorse cannon, dumping pelican, dumping bells, whale spray, wavy palm, dumping coconuts, water tunnel, dragon spray, launch pod, aqua dome, and a tidal bucket. They are located at the southern end of Aga Park.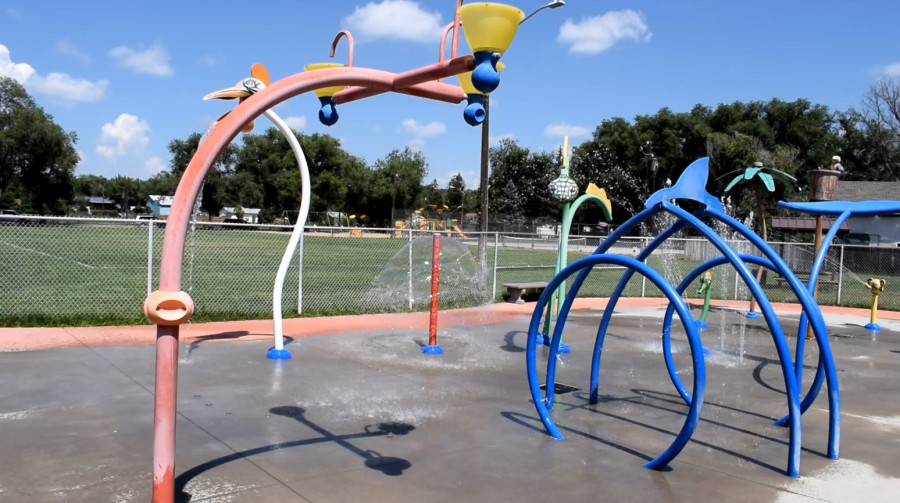 John Venezia Community Park at the intersection of Briargate Parkway and Union Blvd.
Hours: Opens June 24,
Sessions start: 11 a.m., 12:30 p.m., 2 p.m., 3:30 p.m., 5:00 p.m.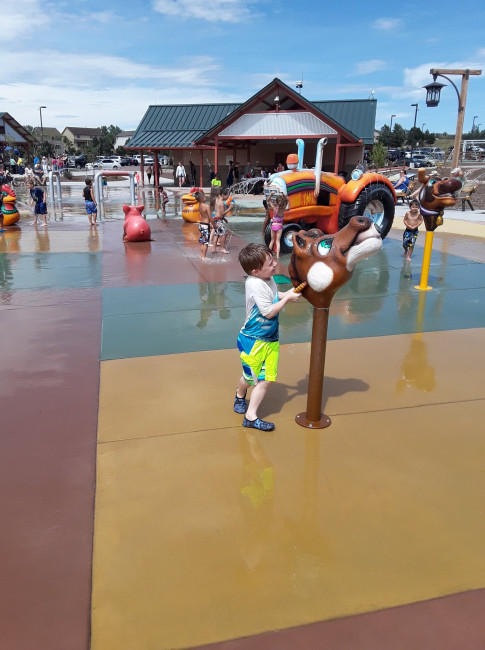 Photo: Facebook Nancy Harris
Enjoy the fountains during the summer months at this vibrant shopping center.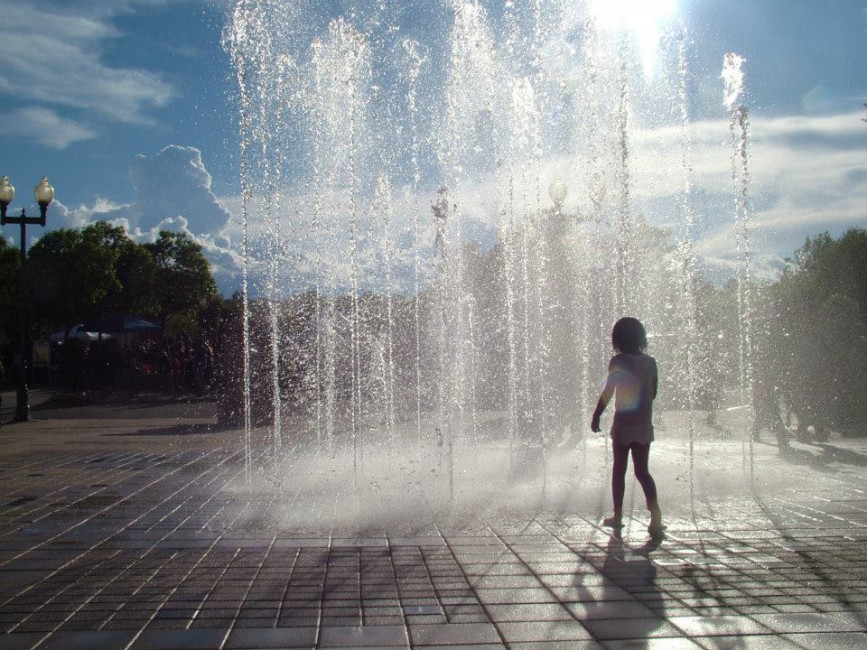 Information for all Parks
Fountain opening information can change due to COVID-19. Please reach out to the individual websites for more information.
Fountains will close due to adverse weather conditions such as high winds, severe rain and thunderstorms, or temperatures under 60 degrees.
Fountains will close due to technical difficulties and/or emergency maintenance repairs due to the availability of technical staff associated with these types of circumstances.
Fountains are supervised by trained CPR/First Aid staff members; in addition, management is lifeguard certified and/or lifeguard instructor.
---