---
HOW FAR IS PAINT MINES FROM COLORADO SPRINGS?
Paint Mines Interpretive Park is located about 30 miles east of Colorado Springs by the town of Calhan. The park's landscape is a combination of prairie and badlands with colorful hoodoos being the main draw.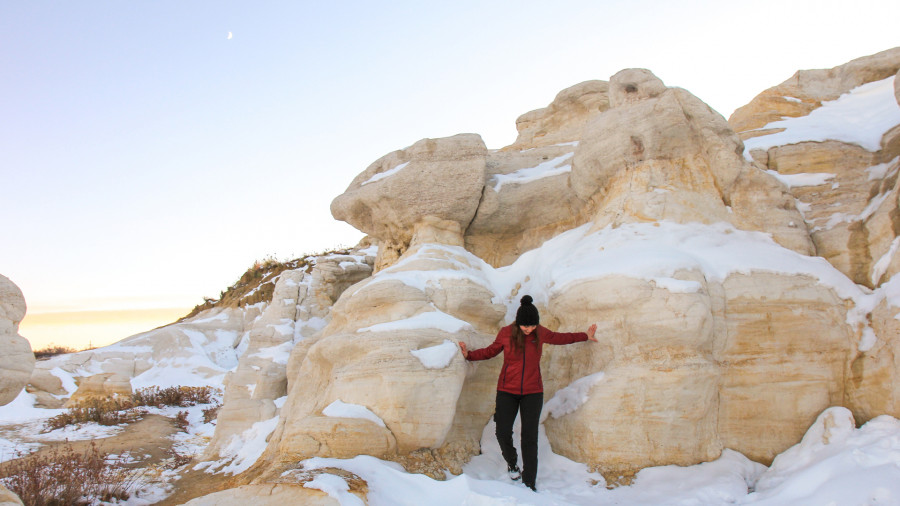 ARE DOGS ALLOWED AT THE PAINT MINES?
There is a bathroom and interpretive signs, but no picnic area or developed spaces. It's only open to hiking, but dogs, bikes and horses aren't allowed, as the rock formations and flora are delicate and easy to disrupt. Coyotes, foxes, snakes and hawks also can pose a threat to smaller furry friends. Because of this, Paint Mines is the perfect place for a contemplative walk with human companions.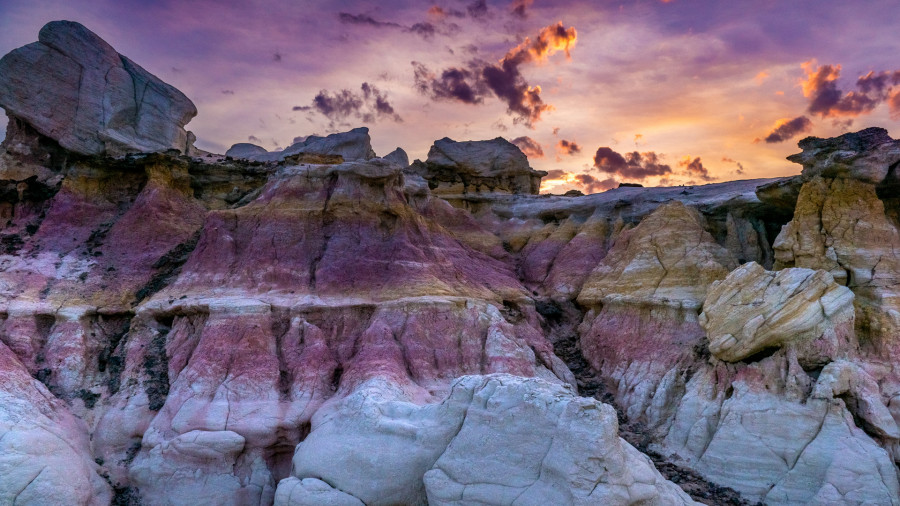 ARCHEOLOGICAL DISTRICT
Archaeological evidence, such as arrowheads and stone dart tips, has found that there was prehistoric and historic occupation by Native American peoples. The earliest occupation was about 9,000 years ago. Artifacts found to represent the Apishapa culture, Cody complex and Duncan complex. The clay was used in prehistoric and historic times to create and paint pottery and as paint for ceremonial purposes. The selenite clay was used for arrowheads. The "channels" were used to herd buffalo into a gulch where they could be easily hunted with bows and arrows. In the 1800s Euro-American people settled in the park property.
The Calhan Paint Mines Archaeological District was designated by the National Park Service. The land is protected by the El Paso County Parks Department, with funding by the State Historical Fund for master planning and an archaeological survey.