Hiking Pikes Peak
Hiking Pikes Peak is definitely a challenge. Making it to the top of a 14,115-foot mountain is no small feat.
---
Barr Trail is the most popular way to get to the summit by hiking Pikes Peak. There are other hiking trails that take you along different routes along Pikes Peak, but not to the summit. The views from each of these hikes are breathtaking. Barr Trail is a 13-mile (one-way) hike gaining 7,400 vertical feet from Manitou Springs to the 14,115-foot summit of Pikes Peak-America's Mountain.
Length: 4 miles to 26 miles (depending on trail)
Trail Difficulty: Easy to Advanced (depending on trail)
Scenery: Forestry, Rock formations, Rocky Mountains
Recommended for: Hikers, Dogs
Cost: Free
View trail maps of the Barr Trail for Pikes Peak below.

Directions to Other Nearby Hikes for Pikes Peak
Crags Trail
The Crags Trail is about 4 miles round trip and is an easy to moderate hike in Pike National Forest in nearby pide, CO that is great for families and dogs. At the end of the trail, you are sitting at the top of a mountain with breath-taking views of the Rocky Mountains and Crystal Reservoir.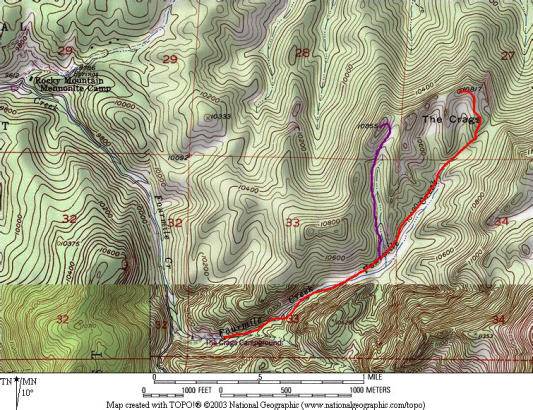 Catamount Trail
Catamount Trail is a 6 mile round trip hike from Green Mountain Falls to Catamount Reservoir. It is a moderately difficult hike and pet friendly. This hike does not take you to the summit of Pikes Peak but is a rewarding and fun journey!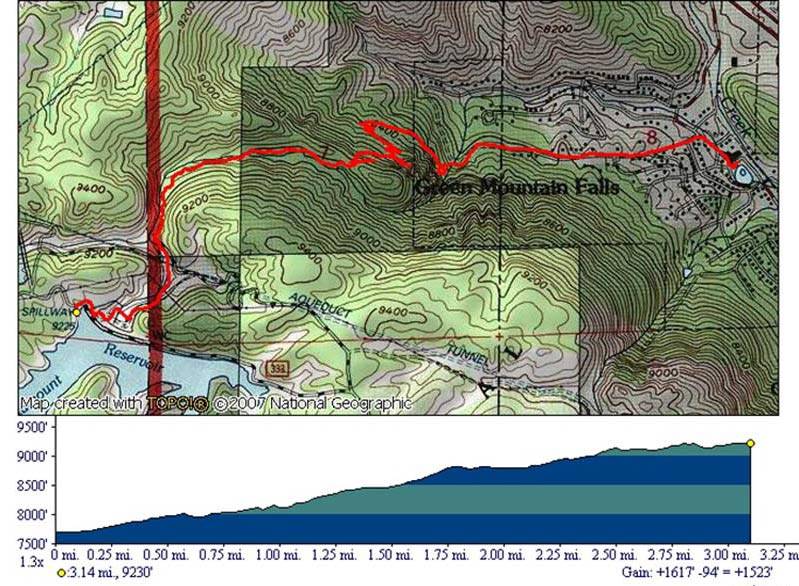 Find other area parks and trails. Don't forget to order the Colorado Springs area FREE Vacation Planner! More Pikes Peak hiking trails can be found here. Information on cycling Pikes Peak Highway can be found here.
---