Fenced and Off-Leash Parks
Pack up your puppy and take your furry friend out to the park to play. Colorado Springs and the Pikes Peak region have numerous playgrounds for your four-legged buddy to enjoy.
---
Construction Update:
The 30th St. construction project will begin in the fall of 2021, and will likely take around 18 months to complete. For more info and closure updates, visit the project landing page.
Bear Creek Dog Park
1685 S. 21st. St., Colorado Springs
This popular 25-acre off-leash dog park has a 2-acre play area specifically for dogs under 25lbs as well as a large play area for dogs of all sizes. Includes pathways, a creek, water station restroom, and plenty of waste disposal areas. Named as one of USA Today's 10 Best "Amazing Dog Parks".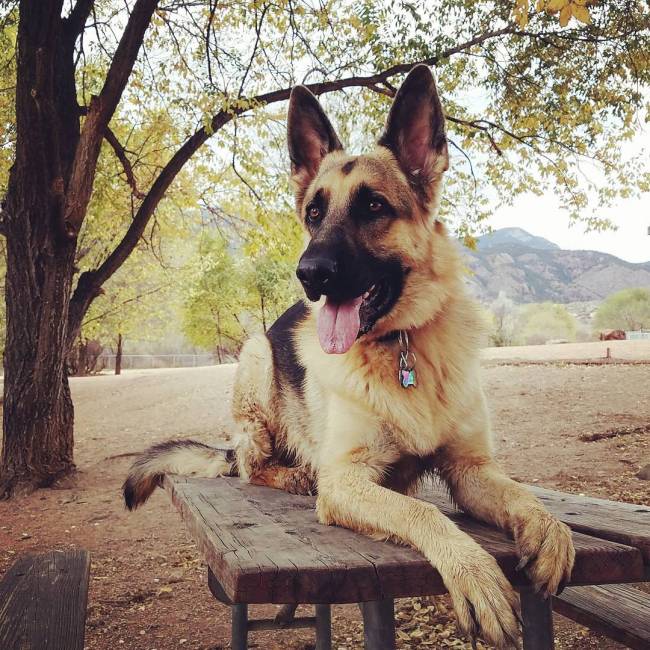 Rampart Dog Park
8270 Lexington Dr., Colorado Springs
Pups are excited for this large, fully-fenced off-leash dog park. Includes water spigots (so your dog can keep cool in the heat too), mulch hills and benches for you to sit when your dog runs you ragged. This popular park within Rampart Park is large and flat, with fun agility obstacles built into the landscape.
Palmer Park Dog Park
3650 Maizeland., Colorado Springs
This converted baseball field provides an enclosed dog park area and a dog run area that is accessible only by trail. Dogs are permitted off-leash if kept under control. Includes tree trunk seats for human companions, bag dispenser, water dispenser in the summer, trash cans and incredible views.
Cheyenne Meadows Dog Park
1560 Charmwood Dr., Colorado Springs
A simple, no-frills off-leash park is loved by locals. The park is fully fenced and known for being clean and well-maintained.
Arkansas Riverwalk Dog Park
575 Ash St., Canon City
Dogs love this large fenced area for off-leash romps as well as a smaller area for agility work. A shade pavilion is also provided.
Unfenced and Off-Leash Parks:

Jackson Park
1149 Holland Park Blvd., Colorado Springs
This Colorado Springs public park is an off-leash and unfenced area. Be sure your dog is well behaved.
Garden of the Gods Off Leash Dog Area
3130 N. 30th St., Colorado Springs
Smaller park that parallels 30th Street has an open field for Fido to frolic. There are some nice trails and you can go on-leash to view Rock Ledge Historic Ranch. Well taken care of property, with the gorgeous backdrop of Garden of the Gods. Bring your own bags.
Red Rock Canyon Off-Leash Dog Area
High Street, Colorado Springs
A lower dog loop trail (.2 miles) and an upper dog log trail (.35 miles) give a couple areas for your pooch to play. On-leash areas provide spectacular views. No water or bags provided, so please bring your own.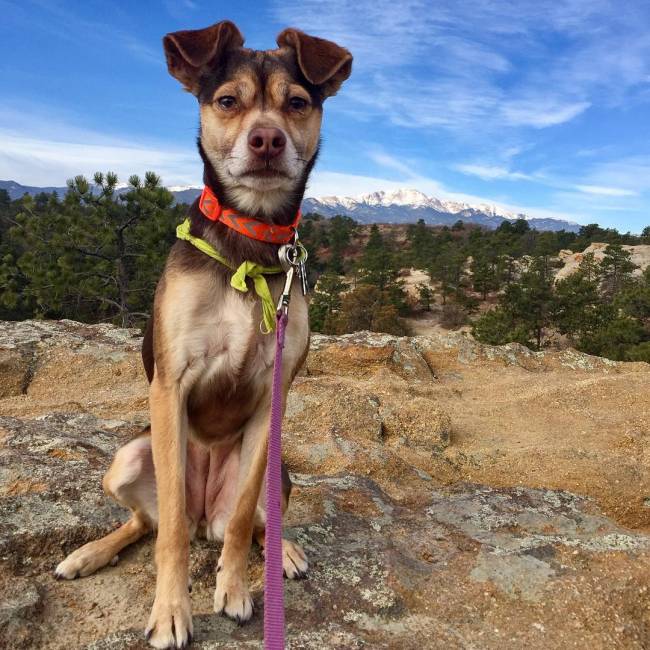 On Leash Areas:

Stratton Open Space
1598 Ridgeway Ave., Colorado Springs
Enjoy hiking trails, beautiful views and a reservoir where your pet can play. Must be on leash. *Please note, the South Suburban Reservoir, located adjacent to Stratton Open Space, will be closed to the public starting Wednesday, Oct. 14 through the spring of 2021.
Memorial Park
1605 E. Pikes Peak Ave., Colorado Springs
This beautiful and vast city park will provide a lovely, leisurely stroll with your beloved companion. Large open spaces and a pathway that surrounds Prospect Lake.
There are many ways to enjoy Colorado Springs with your pooch, but if you find yourself wanting to explore somewhat less dog-friendly areas than most of the city there's a great option for that too!
---