Dog-Friendly Itinerary
Named one of the pet-friendliest cities in the country, Colorado Springs and the Pikes Peak region has expanded its offerings for furry friends with five new ways for man's best friend to play this summer. From Jeep tours to pupcakes, tails are sure to wag.
---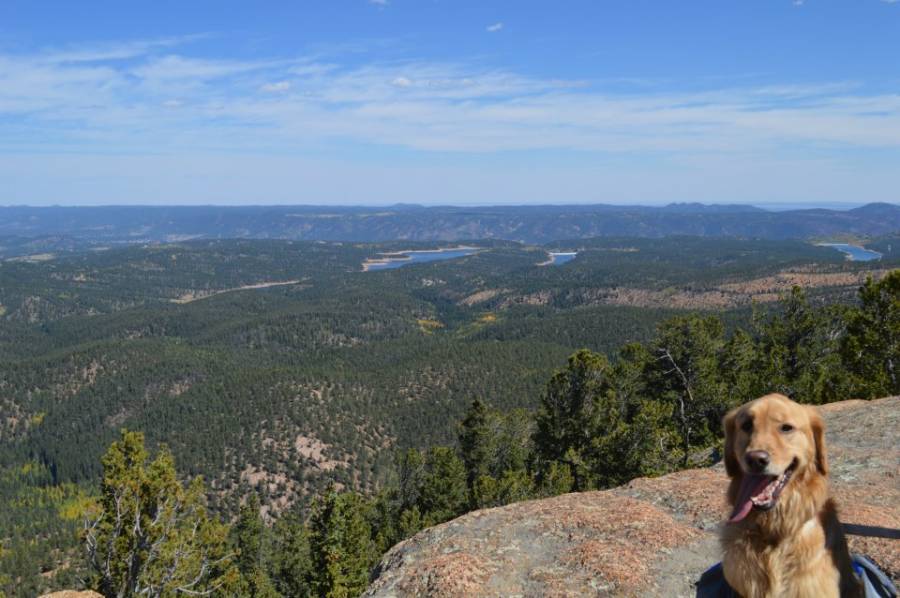 Pup-Friendly Activities
The Broadmoor Seven Falls – Explore one of America's natural wonders with your four-legged friend. The Broadmoor's Seven Falls is located in a 1,400 foot-wall box canyon. With various walking and hiking trails with incredible views, your pup will get a taste of true Colorado scenery.
Colorado Jeep Tours – Take your pup on an adventure of a lifetime with Colorado Jeep Tours! Located in the Royal Gorge of Cañon City, Colorado Jeep Tours now offer dog-friendly guided jeep tours along the Royal Gorge Bridge & Park, Red Canyon Park and the Gold Belt Scenic Byway. Every breed and size are welcome on the tours to accommodate travelers who want to take their furry friends along for their family vacation.
Cheyenne Mountain State Park – A new trail policy in Cheyenne Mountain State Park is allowing dogs on specified trails including Acorn Alley, Bobcat Way, Raccoon Ridge and a portion of Soaring Kestrel. Park rules state that dogs need to be on a hand-held leash no more than six feet, owners must pick up the waste and avoid conflict with other animals and park visitors. Doggy-pick-up bag stations are being installed throughout the park.
Great Outdoors Adventures – ​Enjoy an adventure of a lifetime with your most loyal four legged friend. We're sure it will bring you and your buddy many smiles. There are over 100 miles of fun trails to explore in the Pike National Forest. The experience is open year round from summer to winter for a memorable off-roading experience. Best of all, is the amazing company you get to bring along with you!
Manitou Cliff Dwellings – This historical landmark is perfect for Fido and friends! Dogs are allowed to walk in the ruins, museum, and gift shop.
Peterson Air Force Base – Head out to Garden of the Dogs park to let your pup run around and socialize. This small military base park offers dogs a chance to release energy without the worries of large open spaces getting lost.
Pikes Peak – America's Mountain – Take your pup to the skies at the summit of Pikes Peak. With an entirely different temperature at the top, your pup can get a breath of fresh air. Make sure to bring plenty of water for you and your dog to account for the reduced oxygen.
Dining with Dogs
If the weather is right, head to one of the great restaurants around town that have a patio so your pooch can join you for dinner. Our favorite patios include:
Here's a list of more restaurants with pet-friendly patios.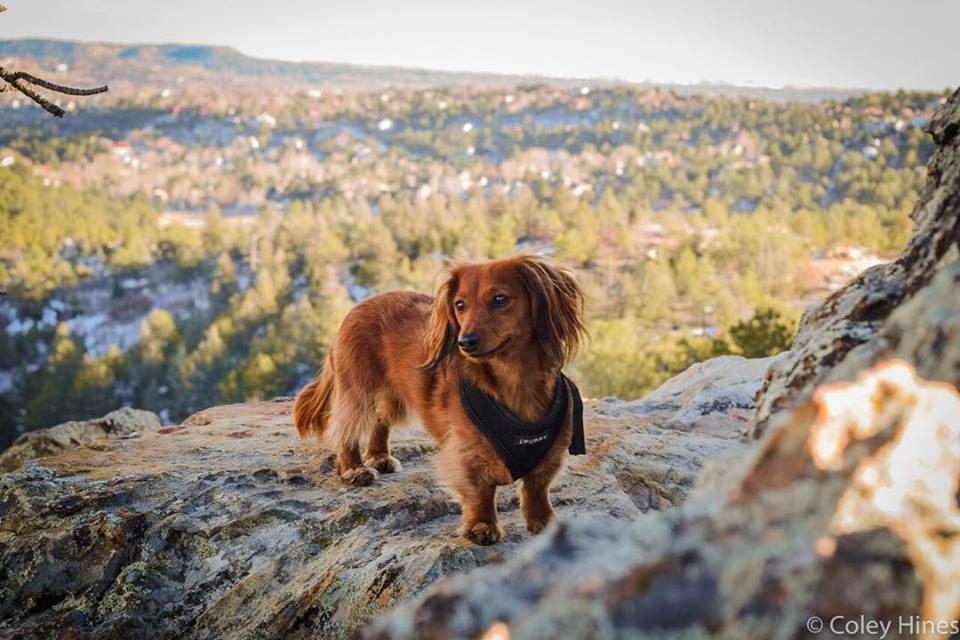 Fido-Friendly Hikes and Parks
Grab breakfast and get ready for some exercise. The Colorado Springs region has fantastic hikes that are pet-friendly. Be sure to keep your dog on its leash unless it's a designated off-leash area, and always remember bags to clean up after them. Bring lots of water for them and yourself as well. In the afternoon, you and your dog can discover some of the area's attractions. Head up Pikes Peak – America's Mountain, or explore the Manitou Cliff Dwellings and The Broadmoor's Seven Falls.
Check out dog parks in the Pikes Peak Region here.
Stroll and Shop with Your Pooch
Because there's always time for shopping, head to some pet-friendly shopping locations, including the Outlets at Castle Rock, Promenade Shops at Briargate, and the shopping districts of Manitou Springs and Old Colorado City.
---