Hidden Gems in Colorado Springs
The best hidden gems in Colorado Springs.
---
This summer, Care for Colorado by taking the road less traveled. This means visiting hidden gems and less populated trails in order to leave a smaller footprint. Click the links below to jump to a different section.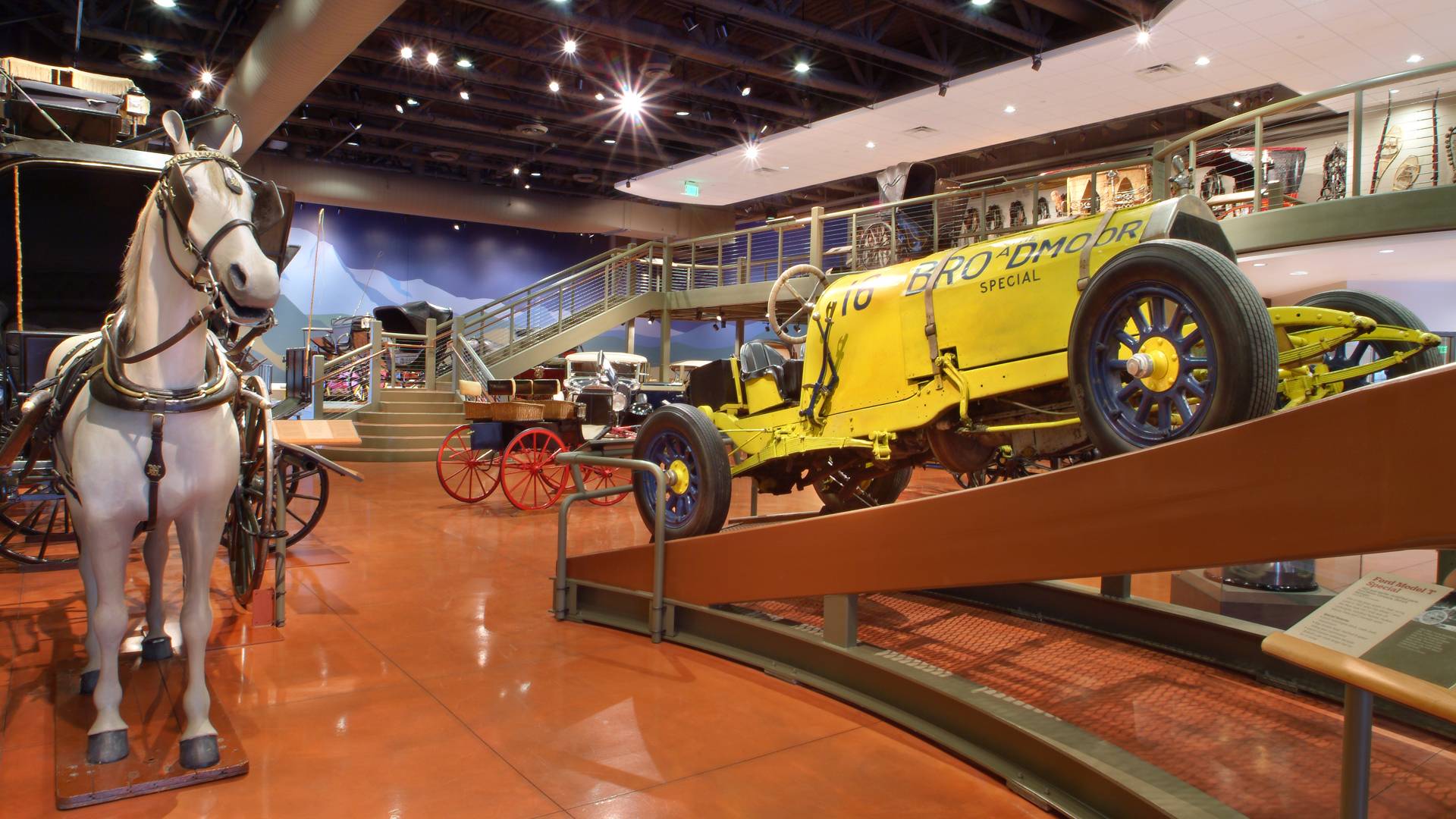 Museums
McAllister House Museum
Head over to the McAllister House Museum in Downtown Colorado Springs and learn about some of the first residents of Colorado Springs, the Fountain Colony.
Pikes Peak Trolley Museum
Discover how Colorado Springs residents traveled around the city before automobiles. The Pikes Peak Historical Railway Foundation educates visitors about the electric trolleys that operated in Colorado Springs and Manitou Springs.
Rocky Mountain Motorcycle Museum
For all motorcycle and car mechanic enthusiasts, the Rocky Mountain Motorcycle Museum is the perfect place to visit. This free museum features an international collection of more than 50 motorcycles that date back to the early 1900s. This museum not only focuses on the mechanical works of art we call motorcycles but also on the people that have been such a huge part of motorcycle history.
Victor Lowell Museum
The Gold Rush played a large role in the expansion into the west. Colorado is well known for its gold mining history. The Victor Lowell Museum depicts the life of Victor, Colorado residents during the Pikes Peak gold rush. After exploring the museum and panning for gold, you can visit a real working gold mine.
Penrose Heritage Museum
Many people are familiar with The Broadmoor Hotel but few know the history behind it. Learn more about the family that built The Broadmoor at The Penrose Heritage Museum. This museum is dedicated to the Penrose family who built The Broadmoor Hotel in 1918. The museum features the many carriages that the Penrose family collected during their lifetime.
The Dr. Lester L. Williams Fire Museum
Celebrate a history of bravery at The Dr. Lester L. Williams Fire Museum. This museum is more than 100 years old with 45,000 sq. ft. of memorabilia and history of the brave men and women that have protected Colorado from fires.
The Colorado Springs Pioneers Museum
The Colorado Springs Pioneers Museum is committed to building a lasting connection to the Pikes Peak region by preserving and sharing our cultural history through innovative exhibits, educational outreach and programming, and preservation of its object and archival collections.
---
Trails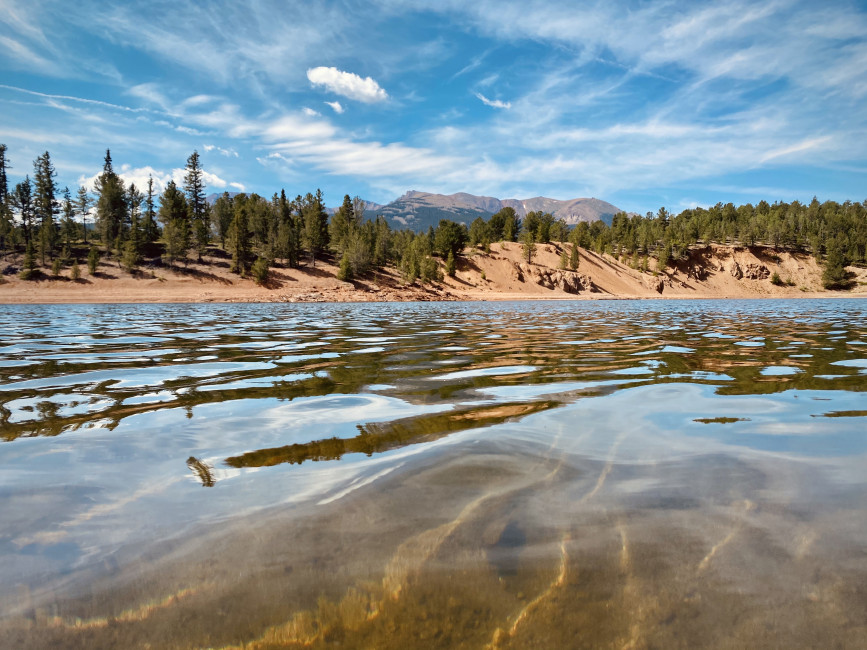 Catamount Trail
This waterfall hike takes hikers to three different waterfalls and over two different creeks that spill down from the heights of Pikes Peak. It makes for a great weekend adventure, coupled with a great opportunity for brunch at the Pantry in Green Mountain Falls.
Rainbow Gulch
Situated in Woodland Park, about 45 minutes outside of town in and up into the mountains lies Rampart Reservoir and Rainbow Gulch. This particular trail is an excellent choice for hikers who like to stay active year-round—it can certainly be a workout. In the winter you can snowshoe this popular trail.
Stratton Open Space
Stratton Open Space is a diverse region of five ecosystems including ponderosa pine forest, scrub oak brushland, high meadow grassland, cattail marshes and a riparian area. The area contains a wide variety of wildlife and wildflowers. Eight miles of trails range from easy to difficult.
Pancake Rocks
A moderate hike traversing through a mixed pine forest that leads to one of Colorado's most iconic rock formations-Pancake Rocks. These rocks are quite capacious and look like pancakes stacked on top of one another.
Palmer Trail
Palmer Trail (Section 16) is a 5.7 mile heavily trafficked loop trail located near Colorado Springs, Colorado that features beautiful wildflowers and is rated as moderate. The trail offers a number of activity options and is best used from March until November. Dogs and horses are also able to use this trail.
Ute Valley Park
Ute Valley Park is home to diverse wildlife, vegetation and rich archeological features. The rocky-forested hogback formations are an integral part of the Colorado Springs backdrop, a place of important historical, environmental, scenic and recreational value.
Cheyenne Mountain State Park
On the southwest side of town lies Cheyenne Mountain State Park, a year-round gem in El Paso County. This natural area is home to roughly 20 miles of trails and also wonderful campsites. As hikers make their way up Cheyenne Mountain, the trails get harder and the scenery gets lovelier. The lights of Colorado Springs twinkle in the distance as the plains roll along beyond the city limits.
---
Attractions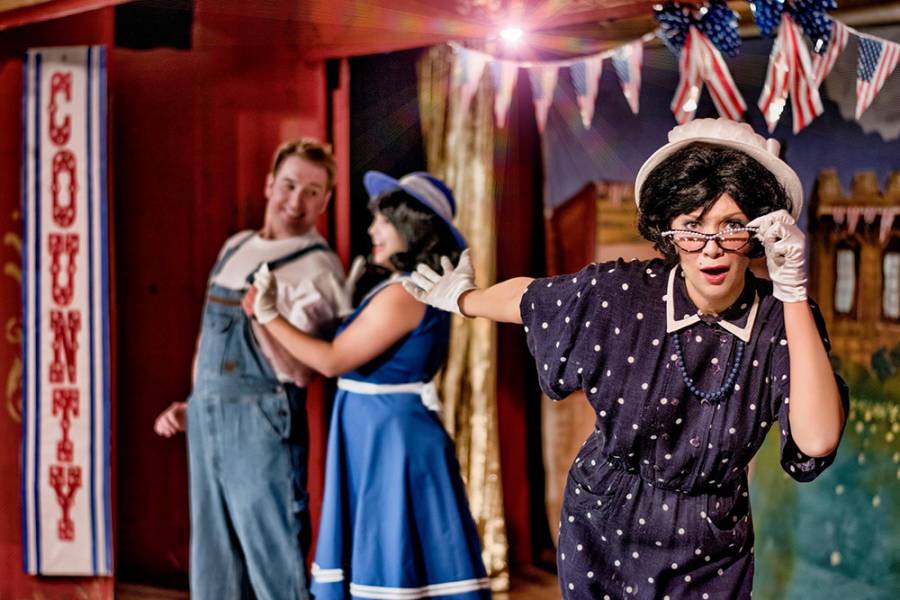 The May Natural History Museum (The Bug Museum)
Affectionately known as "the bug museum," this kid magnet houses one of the world's most outstanding collections of insects, related creatures and rare artifacts collected from exotic locations in the late 19th and early 20th centuries. In fact, Ripley's Believe it or Not once even once tried to purchase this impressive assortment.
Iron Springs Melodrama
Laugh until your sides hurt at the Iron Springs Chateau Melodrama Dinner Theater. This unique venue revives old melodrama traditions of cheers and jeers as you watch the hometown hero defend the fair maidens honor. Each evening begins with a three-course meal, so be sure to bring your appetite. Reservations required.
Money Museum
The American Numismatic Association is a nonprofit organization dedicated to educating and encouraging people to study and collect coins and related items. With an ever-growing assortment of medals, coins, paper money and tokens, members and visitors are able to study the items on display.
CityROCK
CityROCK opened its doors in December 2009 and has been a focal point for local climbers from beginner to expert, from kiddos to Boomers. Climbers gather here to train for outdoor pursuits, or to gain physical fitness on our walls or one of our many cross-training options.
The North Pole – Santa's Workshop
This enchanted family theme park has something for every member of the family. Meet Santa Claus and his elves. Come ride with us on the unique Christmas Tree Ride, swing through the sky on the Enterprise Space Shuttle, and enjoy a whimsical ride on our Antique Carousel.
Colorado Wolf & Wildlife Center
Meet the fox, wolves, coyotes and donkeys that call this sanctuary home. Make a reservation and enjoy a one-hour tour to learn about these animals and their importance to our ecosystem. A special treat awaits you at the end of the tour – your guide will start a wolf howl that you can join in on. They have a great gift shop for your inner alpha.
The Penny Arcade
You'll find that a dollar goes much further at this retro arcade located in the heart of Manitou Springs. Vintage games range from skeeball to pinball. Modern games are also available. Don't forget to play the ponies!
---