Colorado Springs is a vibrant community that's rich in history, legends and ghost stories. It's no wonder people come to the Pikes Peak region for paranormal experiences. Have your own ghostly tales to tell after visiting one of these famously haunted places- if you dare.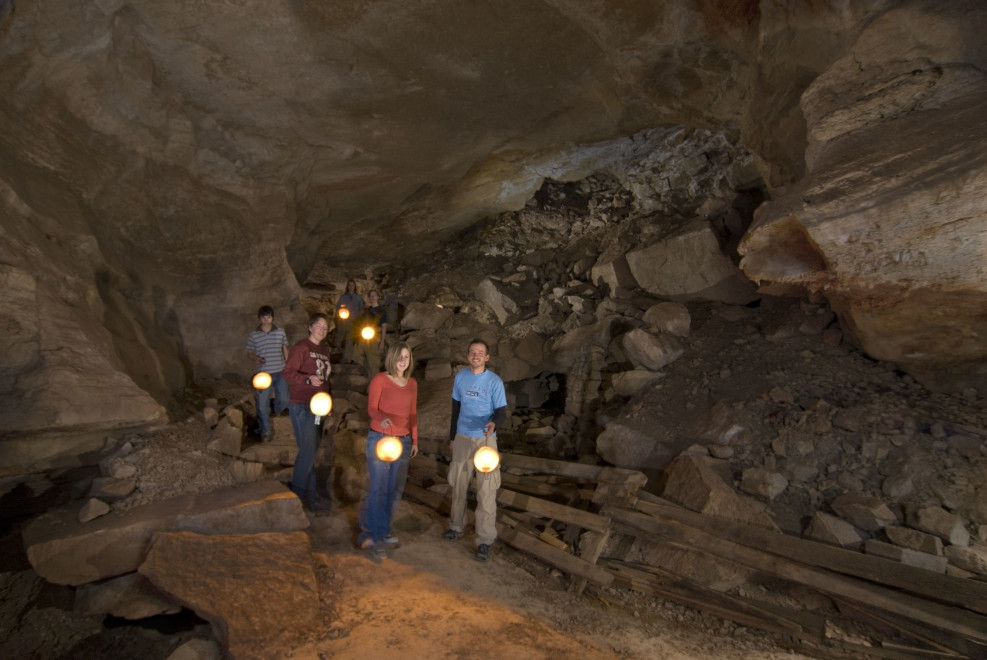 Get Spooky at Cave of the Winds Mountain Park
Experience true darkness with a Cave of the Winds Mountain Park lantern tour. An attraction since 1881, these famous caves have been home to apparitions, mists, unexplained sounds and lights in photographs. Paranormal teams have stated they have seen full-body apparitions, strange mists and heard unexplained sounds. Even the Cavern's gift shop is considered to be haunted. Phones ring when they are unattached from the wall, the shop receives calls from inside the cave when no one is inside and in the mornings, employees find items around this gift shop have either moved or gone missing.

Enjoy a luxuriously spooky night at Avenue Hotel B&B
This hotel and bed and breakfast was originally built in 1886 as a boarding house. The quaint inn is said to be haunted by a trio of young children and coachmen who stayed here during the gold rush era. Visitors report seeing lights going on and off, strange flashes, and apparitions of the ghosts. Aside from the ghostly rumors, this cozy victorian house is a delightful getaway that situates guests right into the heart of Manitou Springs, making it the perfect home base for a perfectly paranormal getaway.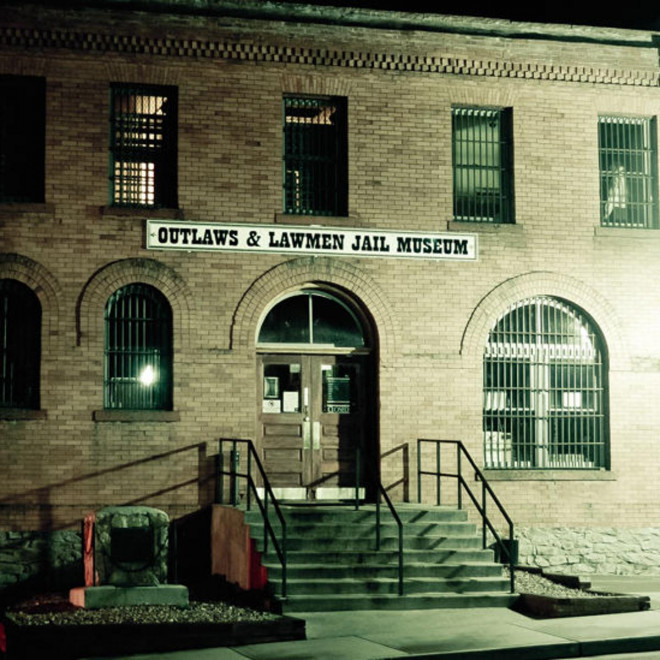 Find historic ghouls and gold in nearby Cripple Creek.
The Outlaws & Law Men Jail Museum's red-brick building boasts paranormal activity such as laughter from the solitary confinement cell, sightings of small children and "white noise" recorded audio. A story has been told of one man who fell from a window to his death — landing in a spot where blood is said to reappear. The second was Olga Knutson, who'd been declared insane. Some say she appears still near the cell where she perished.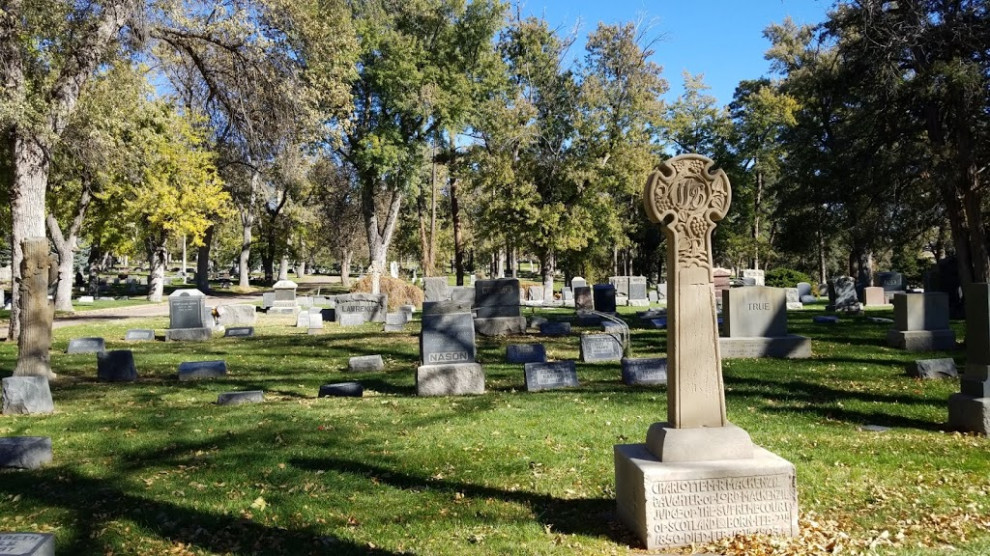 Stroll through a haunted cemetery
Residents were laid to rest in Evergreen Cemetery dating back to the 1860s. Many have felt or seen a presence in the small onsite chapel. This cemetery was part of Colorado Springs before the town was formally founded in 1871. While the cemetery itself may be haunted, the presence many have experienced is in the small Chapel that was built to store caskets and for services in 1910. After many years, the usage of the building declined and quickly fell into disrepair. Cemetery workers using the basement for supplies have seen dark figures. The cemetery was even featured on Biography Channel's My Ghost Story.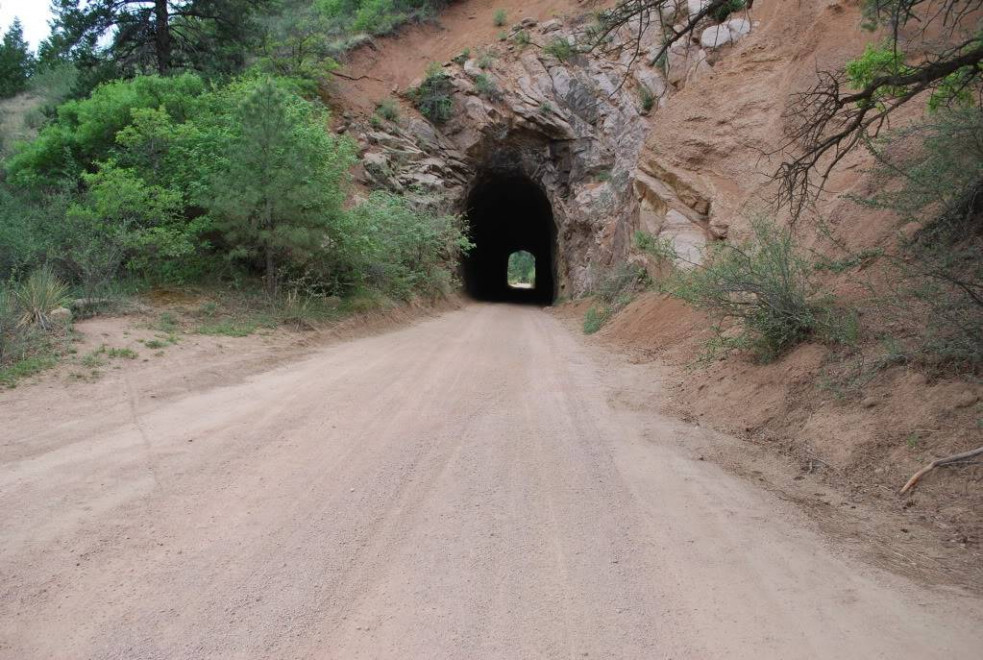 Drive through Gold Camp Road
The region's Gold Camp Road tunnels are well-known. A popular hangout for high schoolers, the Gold Camp Road Tunnels are said to be the site of children spirits who playfully place their hands on vehicles that drive-through. When the tunnels were built in the 1800s – it's said that many workers died in actually building the tunnels. There have been rumblings of a school bus accident ranging from a suicidal driver to an oncoming train. Legend has it that the entire bus full of children perished. Today, many drive through the 2nd tunnel waiting for the car to be moved after putting it in park and turning off the lights. Others have said to see apparitions of men in cloaks. The third tunnel, you are not able to drive through but many peer in wondering the secrets of this spooky spot.
---
Still not scared? Check out even more ghostly things to do around the region.