AXE & THE OAK DISTILLERY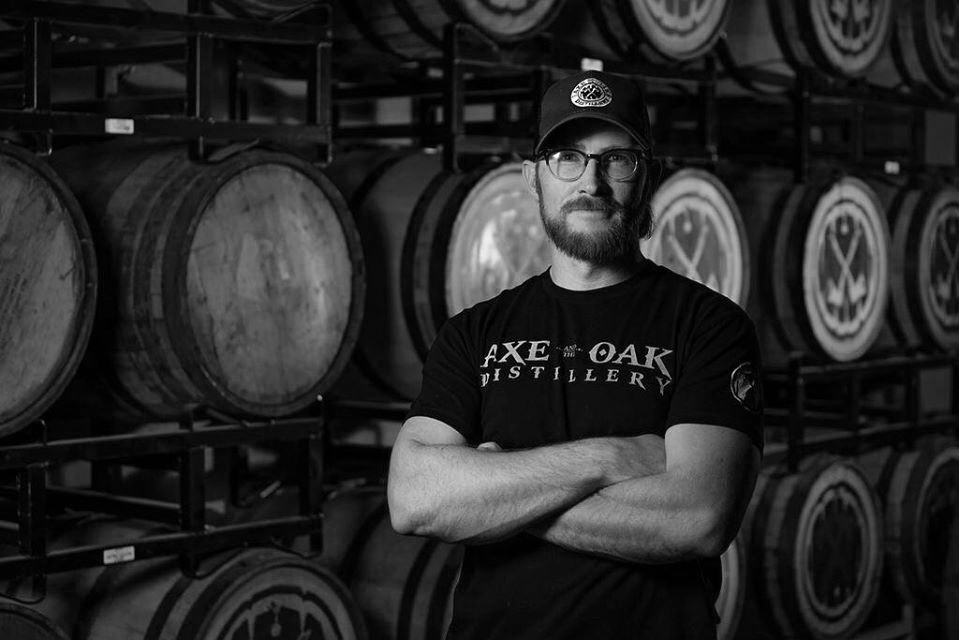 Axe and the Oak Distillery started off as five friends with a true passion for good whiskey, live music and the great outdoors. Owner Casey Ross believes whiskey is meant to be shared – with friends, family and the community.
This whiskey house prides itself on creating delicious Colorado whiskey that doesn't cost an arm and a leg to enjoy. Its award-winning creations are distilled and aged in Colorado Springs for a minimum of two years. The finished product results in high-quality, delicious bourbon and whiskey variations to sip on while you unwind with great music and great company.
When the coronavirus pandemic hit, Axe and The Oak had to close its doors for the safety of the staff and community. Instead of waiting out the storm, the team partnered with the Colorado Distiller's Guild and spearheaded meetings with the Governor to find creative solutions that would keep libation businesses afloat. The action they took resulted in legislation that allowed carry out drinks through 2021. And they didn't stop there.
They began making large batches of hand sanitizer that they distributed to local hospitals, senior living centers, bars, restaurants and the Colorado Springs community. They also made "Whiskey Help" shirts and gave 100% of the proceeds to support their staff during these tumultuous times.
Learn More about Axe & the Oak >
BRISTOL BREWING COMPANY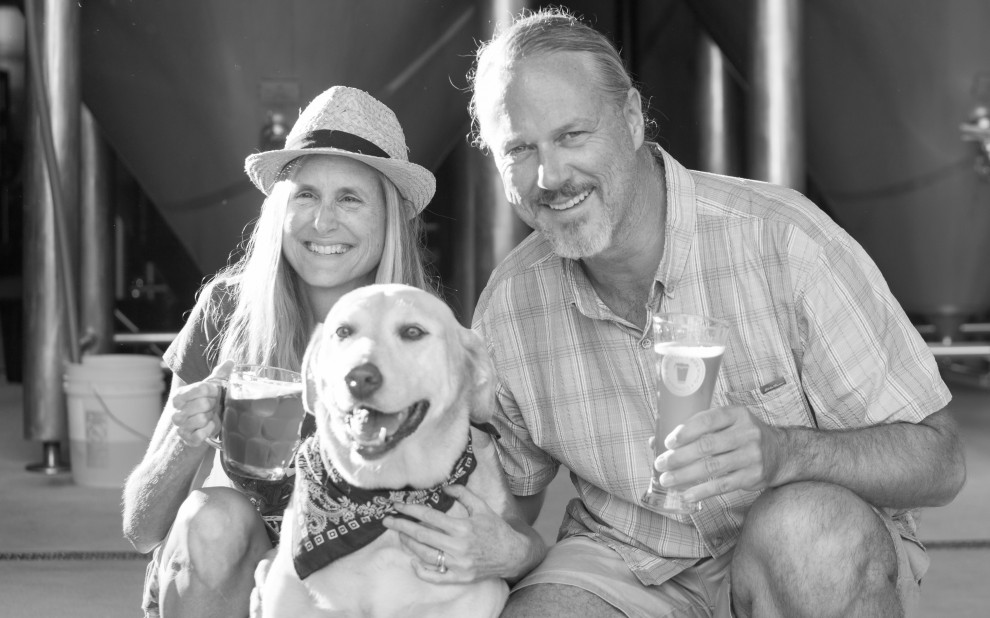 Bristol Brewing Company began in 1994, when owners Amanda and Mike Bristol started hand-brewing fresh, distinctive ales from their own home. Flash forward 26 years and Bristol has become a staple to the community and a favorite for beer enthusiasts across the Front Range.
From multiple award-winning flagship beers, to a large stable of specialty and seasonal beers, the quality and flavor drive everything at Bristol. And with over two decades of brewing expertise behind the team, they continue to explore and innovate. 
Mike and Amanda are passionate about the spirit of comradery within the craft beverage community. "We're all in this together with other breweries – it's always been a brother/sisterhood – loaning grain if another brewery is short, collaborating with promotions/sales, we have each other's back and we all want each other to succeed."
When COVID-19 hit, this sense of collaboration led them to create the "Raise a Glass Initiative." Seeing so many of their friends and neighbors suddenly out of work, they wanted to do something to help and give back to the community. That's when they began donating 100% of profits of their Ivywild School Pale Ale sales to servers and hospitality workers throughout Colorado Springs.
Amanda illustrated this sense of community further. "We're your neighbors, we are who you see at the grocery store, our kids go to the same schools. This place is rooted in the local culture and community, it's the fabric of our city – when you visit and support these local businesses, not only do you support your neighbors, but somehow you feel more at home."
Learn More about Bristol Brewing >
METRIC BREWERY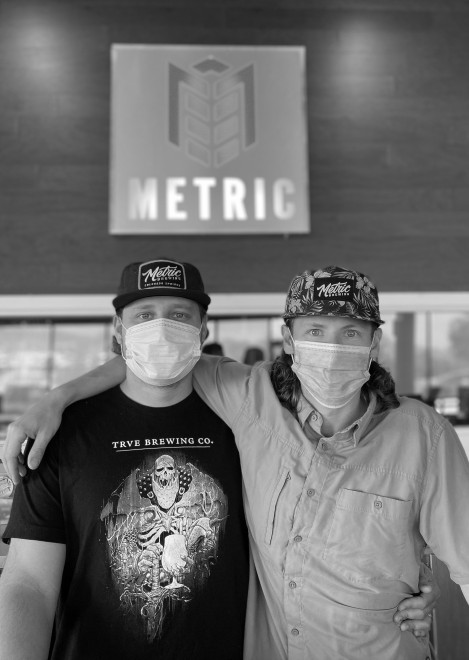 For these two brothers, you could say passion for craft beer runs in the family. Metric Brewery Co-owners Chase and Morgan Perry have a deep love for their community and good craft beer. Metric Brewing opened its doors in 2018 after Chase Perry decided to take a chance at his own craft beer after seven years in the brewing industry. His brother, Morgan Perry, joined soon after and bought out the original co-owner to make the brewery a true family affair.
Unlike most breweries that serve staple flagship beers, Metric keeps beer-lovers on their toes with an ever-changing tap of classic and experimental brews. Enjoy delicious, tongue-in-cheek concoctions like "Don't Hassel the Hoff" Hefeweizen or "Florida Man" key lime pie Berliner Weisse.
To the guys at Metric, their local community means everything to them. "Beer has brought so many great people into our lives and we really love and appreciate the members of our great local craft beer scene. We strive to be a local neighborhood brewery you can be proud to call your own."
As part of the Knobb Hill neighborhood, they are active supporters of the Knobb Hill Art District. They sponsor local art shows, host live painting exhibitions and promote local artists through displaying their work on can labels.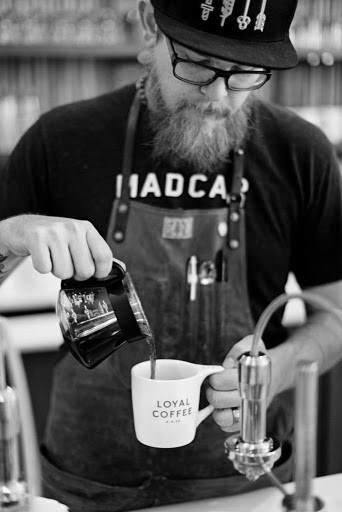 Loyal Coffee
Loyal Coffee is a barista-owned and operated coffee company roasting and brewing coffee they love, for people they love, in the city they love. With two Colorado Springs locations, the team serves great coffee and delicious toast variations in a beautiful space that was designed to celebrate the community.
The folks at Loyal believe coffee can be a catalyst to positively impact the community, hence their brand slogan – Community by way of coffee. They are also the pioneers behind their "Disloyalty Program" that incentivizes guests to go out and patron OTHER coffee shops around the city, promoting unity and comradery in the coffee community.
Loyal Coffee is committed to developing quality-focused and economically-beneficial relationships with coffee producers that will positively impact all communities involved in the process of coffee production. The team also shares its coffee with other cafes and passionate homebrewers who positively impact their own communities through coffee.
When things got tough during the pandemic, Loyal created a virtual tip jar to support its staff during hard times.
Learn more about Loyal Coffee >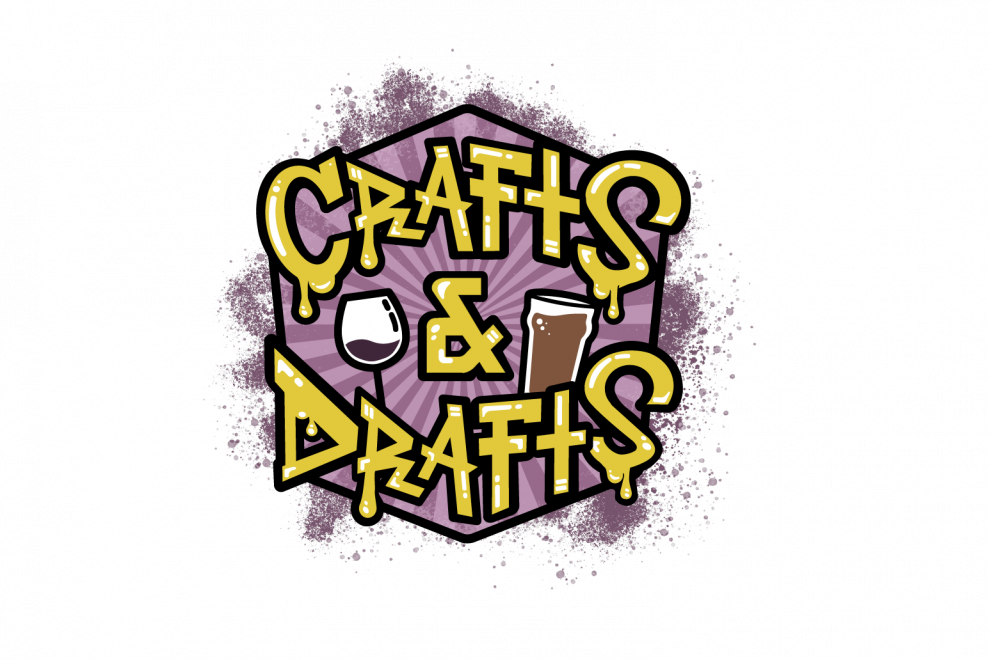 This year, it's even more important for residents and visitors to support their favorite local businesses. Visit Colorado Springs has dedicated this year's Crafts & Drafts Passport to do just that. The Passport is an opportunity to rally around the craft beverage scene and show support. By using the passport and visiting these craft beverage locations, you're directly supporting these amazing businesses that help make the Colorado Springs and Pikes Peak region community so special. These businesses have been always been there for us, now's our chance to show up for them.