Looking to beat the heat in Colorado Springs this summer? Check out our favorite ways to stay cool and have fun at the same time. No matter what you choose, just remember to pack lots of water and sunscreen!
Cool off with a SPLASH.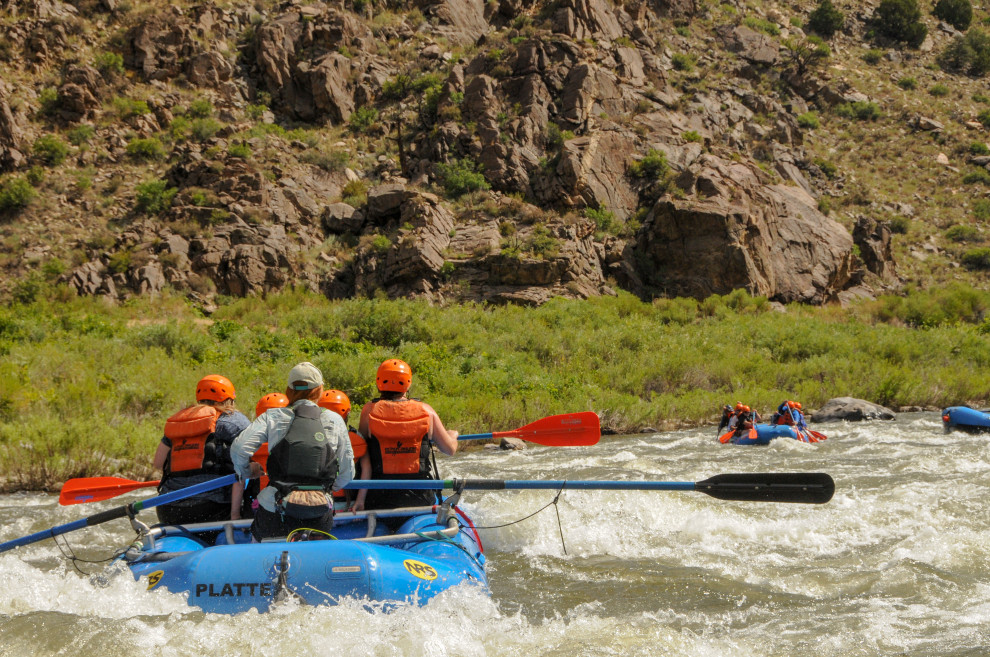 There's no better way to cool off than to spend a day on the Arkansas River. Whether you're battling the rapids or taking a leisurely float down the river, you'll beat the heat and get to enjoy the beautiful views of the Royal Gorge along the way. Take your pick of trip length and difficulty level – Echo Canyon River Expeditions, Performance Tours Rafting and Arkansas River Tours and other outfitters offer a variety of options for every adventure level! Find more river outfitters here.
Try your hand at fly fishing.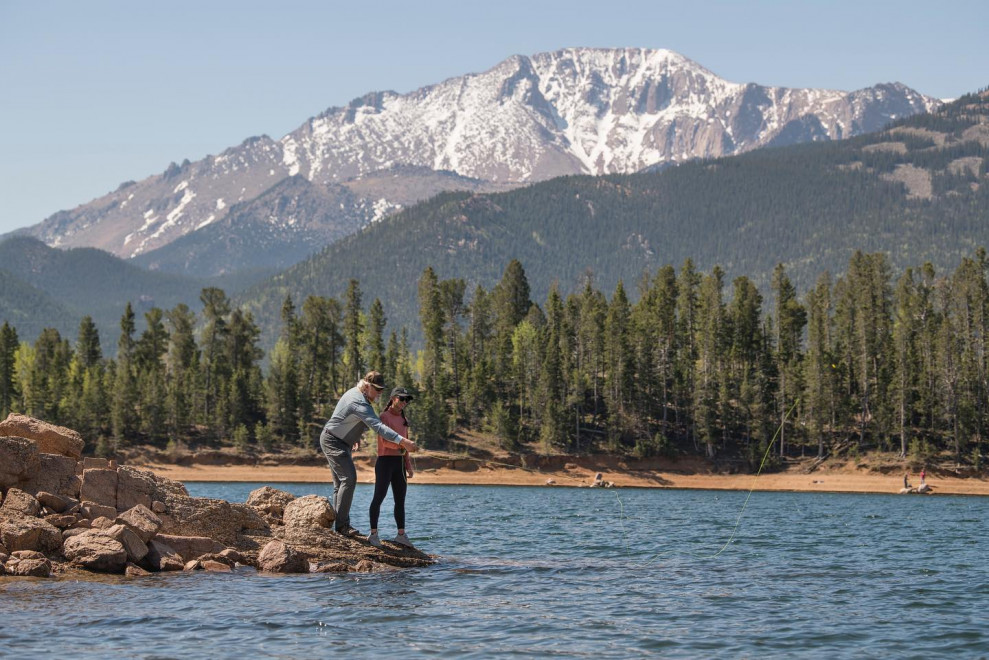 For a more relaxing dip in the water, book a fly fishing trip! Both Angler's Covey and The Broadmoor Fly Fishing Camp offer lessons, guided tours and gear! All you'll need is some sunscreen and your camera – the views are pretty great.
Reach new heights!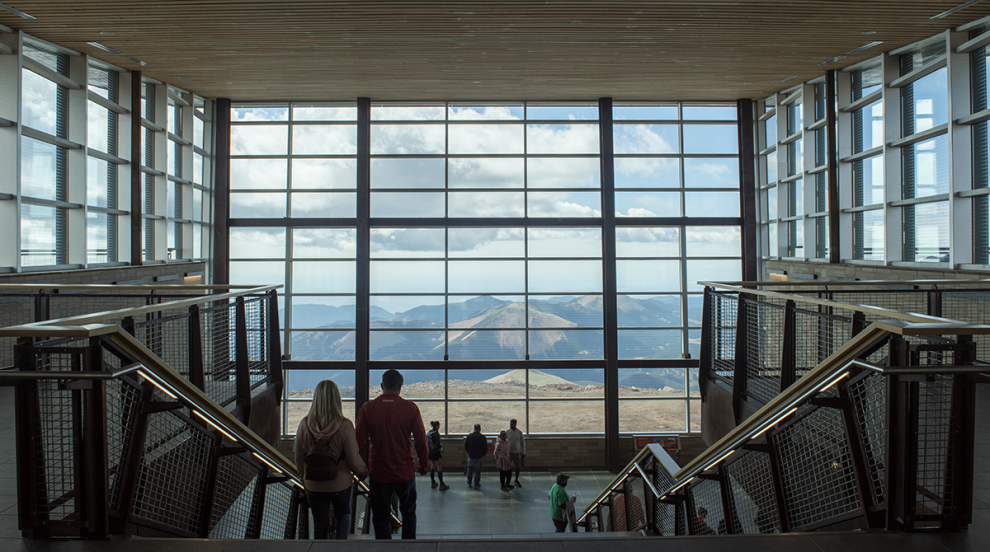 The best way to truly beat the heat in a Colorado summer is to travel to a higher altitude. The temperature at the summit of Pikes Peak is often 30 degrees cooler than it is in Colorado Springs. Plus – there's a brand-new Summit Visitor's Center at the top of Pikes Peak where you can get some refreshments. So, hop in the car (or climb aboard The Broadmoor Manitou and Pikes Peak Cog Railway) and make your way up to Pikes Peak.
Pro tip: Stop at Crystal Creek Reservoir or either of the North or South Catamount Reservoirs along the way for a refreshing time on an alpine lake.
Find your zen.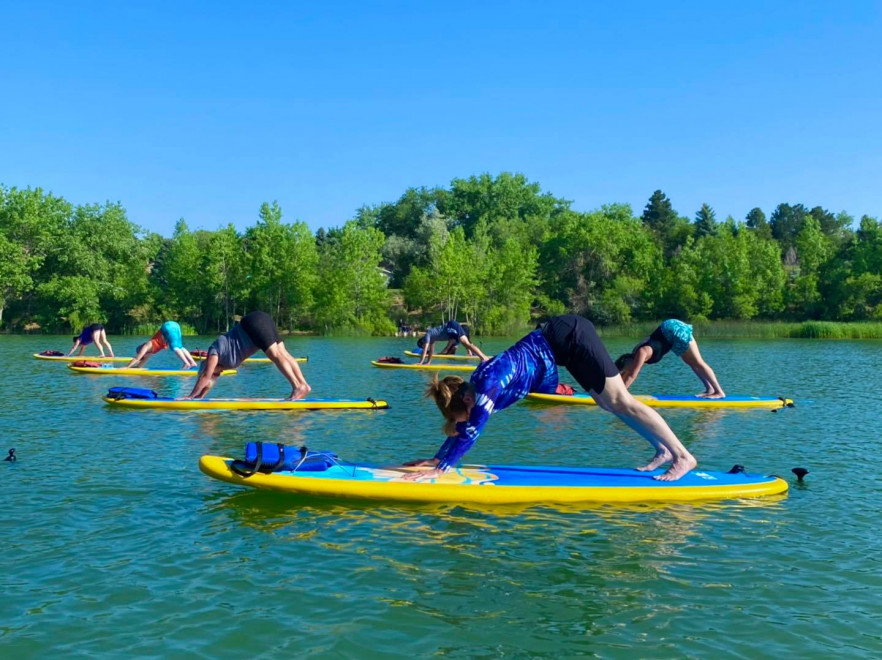 The best part of trying your hand at stand-up paddleboarding in the summer is that even if you fall, you get to cool off! As home to many sparking reservoirs and pristine lakes, Colorado Springs offers plenty of opportunities to paddleboard. Whether you're bringing your own equipment or renting it from an outfitter, Dragonfly Paddle Yoga, UpaDowna and Pikes Peak Outfitters are all great places to sign up for classes and get your zen on!
Splash around!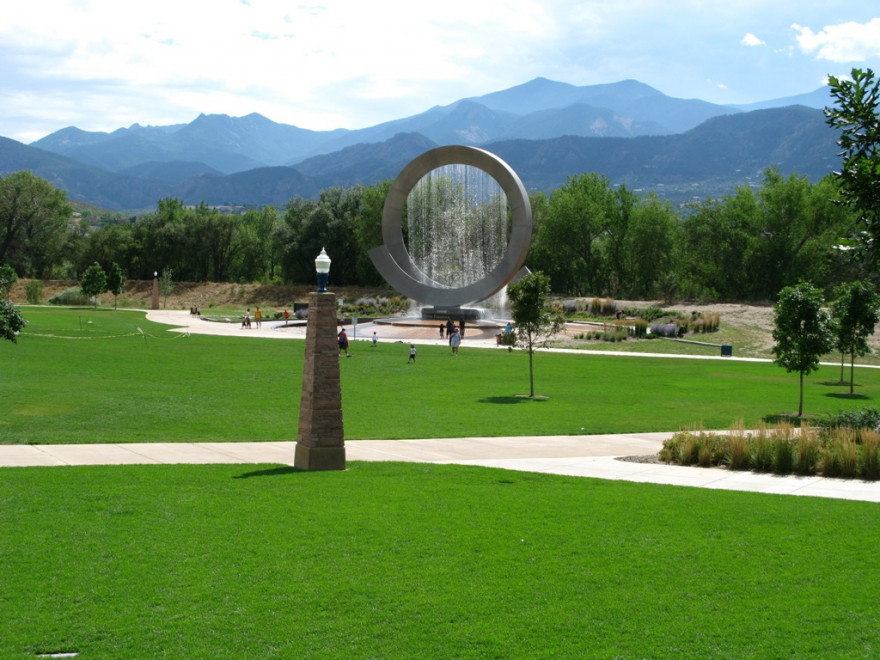 Whether you're traveling with kids or just looking for a quick cool off while you're out on the town, we'll point you to the best splash parks. The Julie Penrose Fountain in America the Beautiful Park is a perfect place to cool off before or after visiting the U.S. Olympic & Paralympic Museum! Out shopping? Check out the Uncle Wilber Fountain located in Acacia Park downtown or the fountains in front of First & Main Town Center on the east side of town. Be sure to check out the Watering Hole at the new John Venezia Community Park, a spray ground with a universally accessible playground and plenty of shade shelters.
No matter how you decide to beat the heat this summer, the Pikes Peak Region is packed full of adventures to cool you down and keep you coming back for more.