Let's face it – 2020 has been a tough year, and we could all use some comfort. As the weather cools down and the sweaters come out, it's the perfect time to reset and get cozy right in your own backyard or home away from home.
Here are 4 ideas for planning the coziest staycation this fall and winter.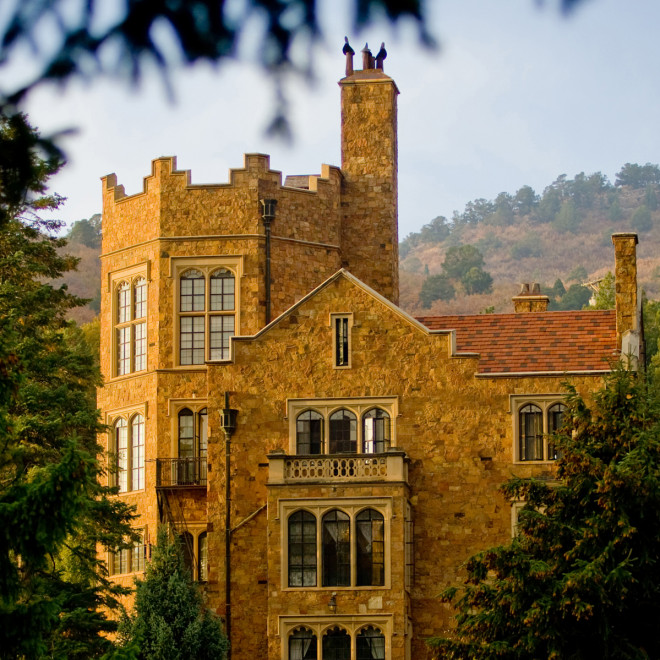 1. Warm up with tea in a castle.
What's more comforting than sipping on a hot cup of tea in a castle? Luckily, there are multiple options in the Pikes Peak region for doing just that. Book a night at Glen Eyrie Castle, nestled into the foothills near Garden of the Gods. While you're there, enjoy a tea complete with an autumn tea menu. For another option, visit Miramont Castle Museum in Manitou Springs. This historic castle transports you back to Victorian times. Explore the Queen's Parlour Tea Room, where you can enjoy fun and creative multi-course teas and signature lunches.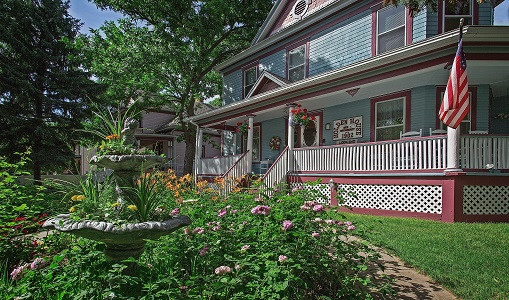 2. Book a B&B.
Whether you live nearby or are traveling from another place, Bed & Breakfasts provide the perfect, snuggly lodging alternative. Holden House 1902 Bed & Breakfast is located right in historic Old Colorado City. You'll enjoy the seasonal holiday décor and delicious gourmet breakfast. If you're looking for something nestled further into the mountains, check out Avenue Hotel Bed & Breakfast in Manitou Springs. This Queen Ann-style Victorian house was originally a two-story building that was run as a boarding house for nearly 50 years.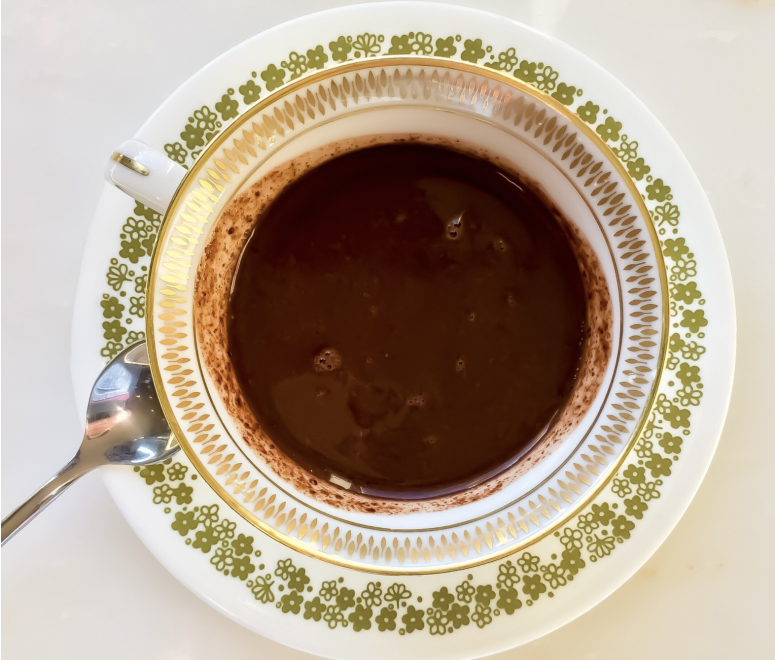 3. Boost your mood with food and drink.
When it's chilly out, all you want are some hot liquids warming up your belly! Luckily in Colorado Springs, there are many places to go. Check out Zoup! for classics like Good, Really Good Chicken Noodle and Chicken Potpie, or seasonal varieties like Wicked Maple Harvest. Have more of a sweet tooth? Cacao Chemistry in downtown Colorado Springs offers white, milk or dark hot chocolate, as well as drinking chocolate a variety of hot teas. For something with a bit more kick, try hot toddies and other warm alcoholic beverages at cozy places like District Elleven, Distillery 291, Brooklyn's on Boulder and Axe & The Oak.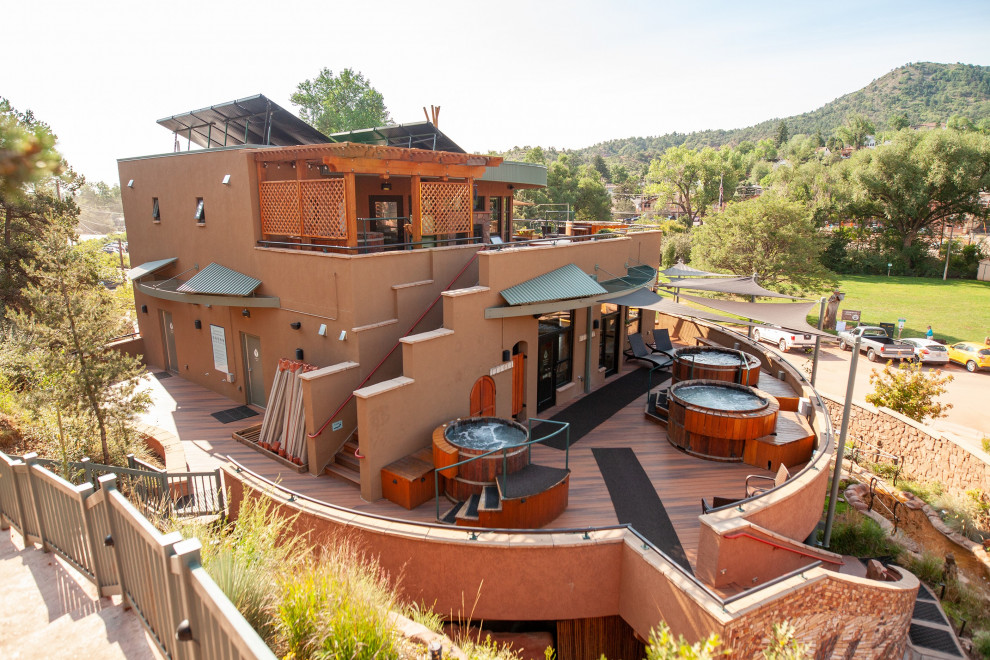 4. Treat yo'self to some rest and relaxation.
Immerse yourself in warmth by booking local spa treatments. Head to Sunwater Spa in Manitou Springs to soak in their mineral cedar tubs overlooking Pikes Peak. Visit Yeden Spa for a relaxing CBD massage, designed to reduce stress and relieve pain.