1. Do your research.
​When is the best time of year to visit this destination? What does the weather look like this time of year? It's so important to be armed with knowledge and suggestions when planning a trip. Check out suggestions from bloggers, travel writers and more – they often have some hidden gems to offer.

2. Plan ahead!
​The U.S. Travel Association previously reported that Americans leave more than 768 million vacation days unused annually. Life often gets in the way of taking time off but penciling in PTO ahead of time makes it much more likely that you'll unplug from work and take a much-needed refresh.

3. Browse the website of your destination's Visitor's Center
We might be a bit biased, but the employees of Visitors Bureaus are some of the most valuable resources for travelers! In person, they'll have the answers to your questions and will be able to point you in the right direction of activities perfect for your trip – whether that's climbing mountains or relaxing at a spa. Online, we have a tool dedicated to helping you plan your perfect trip. Search for excursions based on your activity level, length of stay and more!

4. Plan a Staycation!
​Who says you need to use vacation time to travel? Take the time to explore your own town in new ways. Whether that's a stay at a new hotel in town or a weekend dedicated to trying all the things you've been meaning to do for years.

5. Book a few activities and meals ahead of time but leave room for flexibility.
​A lot of big excursions, like guided tours or white-water rafting trips, require a reservation beforehand. Book those non-negotiable activities, but make sure to leave a little room for spontaneity. A full itinerary can be stressful, and it's always fun to take suggestions from your waitress or concierge. That way you get to experience your destination like a local.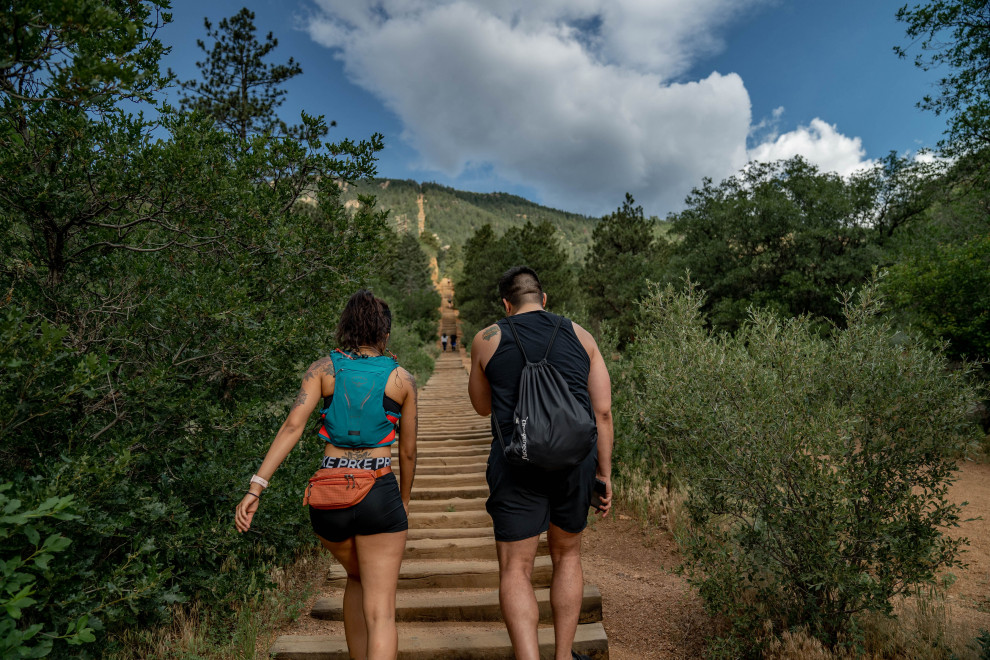 If Colorado Springs is one of your 2022 destinations, here are some of our biggest recommendations:
Catch a Switchbacks game at Weidner Field and a Rocky Mountain Vibes game at UCHealth Park.
Take The Broadmoor Manitou and Pikes Peak Cog Railway up Pikes Peak and visit the Summit Visitor Center.
Starting Feb. 1, get your tickets for the Pikes Peak or Bust Rodeo this July and celebrate its inaugural year as the NFR Open with a million dollars in prize money.
Take a family road trip to nearby Cañon City and visit the Royal Gorge Bridge & Park, Royal Gorge Dinosaur Experience, Royal Gorge Route Railroad, whitewater rafting on the Arkansas River, Skyline Drive and more.
Looking for a challenge? Grab a friend and conquer the Manitou Incline - a mile of steps and a mile of altitude gained!