Guided Tours
Sometimes, it's nice to give someone else the reins and sit back and enjoy the ride. In this case, guests can ask the hotel to connect them to a local outfitter. Depending on the time of the visit, the following tours may be available: hiking, rock climbing, mountain biking, white water rafting, hot air ballooning, jeep tours, and more.
Self-Guided Tours
Some visitors prefer to be self-guided, and this is cool, too! Guests should do whatever stresses them the least and brings them the most freedom. Some of the most beautiful spots in Colorado Springs are only a few minutes' drive from SCP hotel; here are a few favorites:
North Cheyenne Cañon Park is only a few miles from the hotel. This is one of Colorado Springs' most beloved and historic parks. For a quick, moderately strenuous workout, the Mt. Cutler Trail is a 2-mile round trip hike that tops off on a foothill peak overlooking a waterfall and canyons. There are dozens of other hiking, biking, and equestrian trails, as well.
Garden of the Gods: No visit to Colorado Springs is complete without a visit to this very unique place, whose giant red rock formations will boggle the mind and delight the senses. The park and visitor's center are free and open every day to the public. Visitors can walk around the park and simply stare in awe at nature's wondrous creations.
Those in the mood for a fitness challenge or a little thrill-seeking can climb to the top of one of the giant red crags. Yeah, why not? Adrenaline junkies and athletes can enlist Front Range Climbing to help them experience this red rock wonderland in the most adventurous way. Sign up for a $79 climbing tour (or another climbing tour) at the Garden of the Gods visitor's center.
Visitors can bring a picnic lunch to eat at one of the park's picnic areas, or stop at the park's lovely café for breakfast, lunch, or refreshments.
Step 5: Transition Back to Reality, Slowly.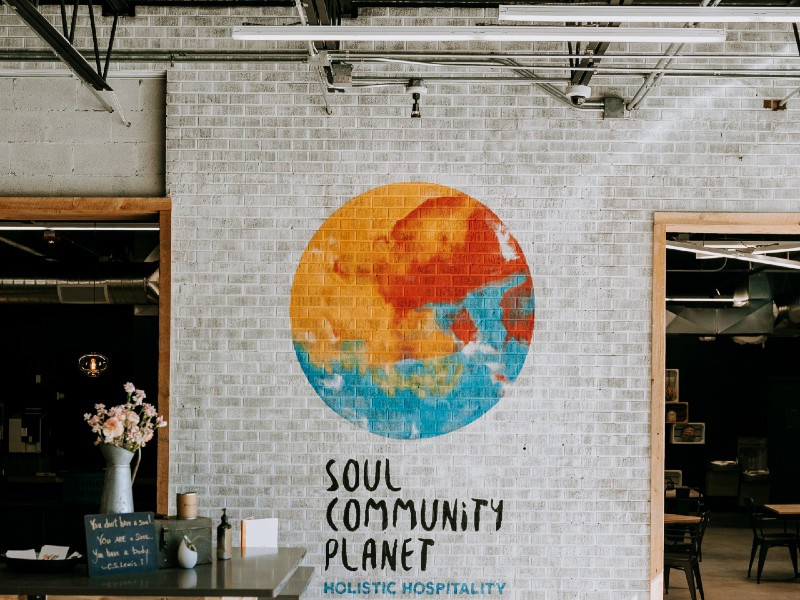 Unfortunately, Monday has to arrive at some point, but there is no need to despair. Guests who are not ready to go home but need to get back to work can work a few hours (or days) in the beautifully appointed community workspace, SCP Commons, which features comfortable furniture, high speed Wi-Fi, private conference rooms, and unlimited, locally sourced coffee! Why not make the weekend last a little longer?
Book a weekend getaway at SCP Hotel now to take advantage of special offers.
This blog post is sponsored by SCP Hotel.