Royal Gorge Region near Colorado Springs
Marvel at the 1,200-foot canyon near Cañon City
The Royal Gorge is a canyon on the Arkansas River near Cañon City, Colorado and is often called the "Grand Canyon of the Arkansas." With a width of 40-50 feet at its base, a few hundred feet at its top, and a depth of 1,200 feet in places, the 10-mile-long canyon is a narrow, steep gorge through the granite of Fremont Peak.
In 1929, Cañon City authorized the building of the Royal Gorge Bridge, which at 1,053 feet above the river, is one of the highest suspension bridges over water in the world. The bridge forms the heart of Royal Gorge Bridge and Park, a theme park owned and operated by the city. There is more than enough fun to keep your family entertained for an entire day in the Royal Gorge region.
In the summer months, whitewater rafting is also a very popular activity in the Royal Gorge. Tourists travel from around the world to tackle the Class IV rapids of the Arkansas River and enjoy the scenery of the gorge. The Royal Gorge Route Railroad is another spectacular way to travel through the Royal Gorge.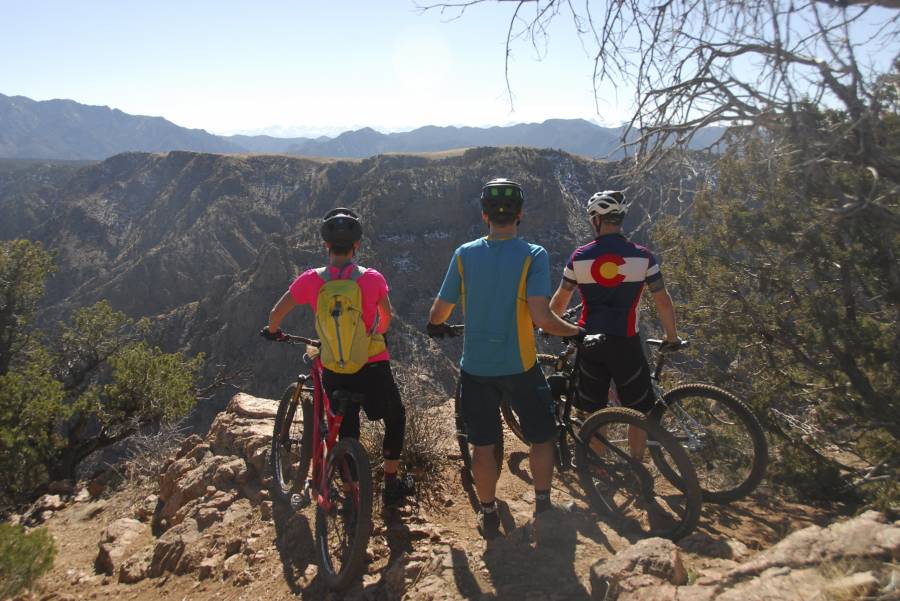 Calling all Outdoor Adventurists
For those who are up for a bit of adventure, more than 15 miles of singletrack trail traverses the north rim of the Royal Gorge and are open to non-motorized users. For an easy hike with incredible views, check out the Canyon Rim Trail. Mountain bikers will love The Maze and Dreamweaver for the flowy downhill and unparalleled views of the Sangre de Cristo Mountains and beyond. For additional trail maps, download a FREE Royal Gorge Region Adventure Guide.