Via Ferrata Courses
Experience a guided mountaineering adventure like no other.
---
A via ferr-whata? The term is very new to most people, but these mountaineering courses are swiftly becoming one of the hottest adventure attractions in the entire country. With two unique guided trips right here in the Pikes Peak region, here's what you need to know about this new outdoor experience.
What Does the Term Mean?
First invented by the troops in WWI to navigate the alps, the Italian term literally translates to "iron path" or "iron way" as the course is guided by steel cables and metal rungs to assist in navigating a pre-determined course.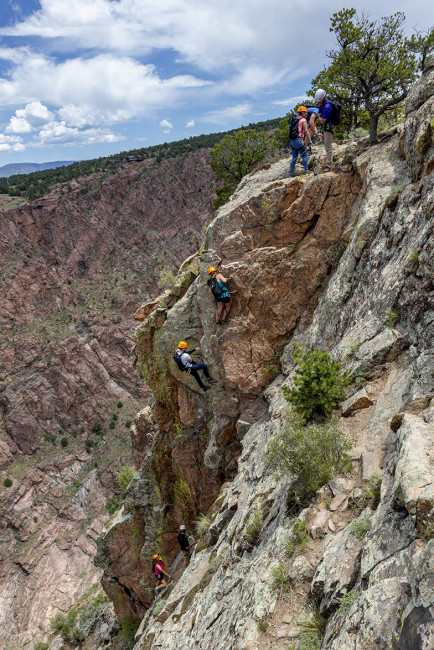 Is it Different from Rock Climbing?
Yes. The course is much more lateral than it is upwards, making the attraction a great introduction to climbing in general. The two courses offered in the Pikes Peak region are both safely guided by trained professionals to assist alongside the entire path.
What Makes Them Unique?
Rather than a free-climb, or straight upward path and rappel, different pegs, rungs and carved steps make a via ferrata course a much different, and often easier experience.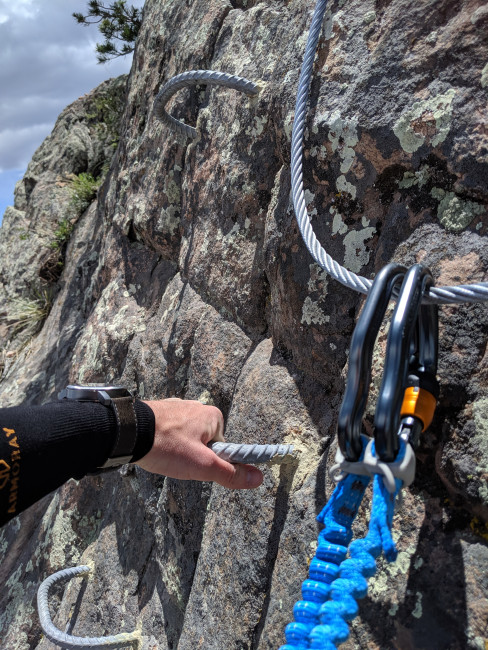 How Fit Do I have to Be?
While you do have to be slightly flexible and able to maneuver your body, the attraction is a great experience appropriate for most ages and fitness levels.
What Should I Wear?
Closed-toe, sturdy hiking or climbing shoes. Comfortable clothing and layers that fit closer to your body make for the best experience. While some courses offer gloves, they can often get stuck in the carabiners and make for a slower trek. It's best to wear your hair down or in a low ponytail as helmets are required on these courses. Don't forget the sunscreen.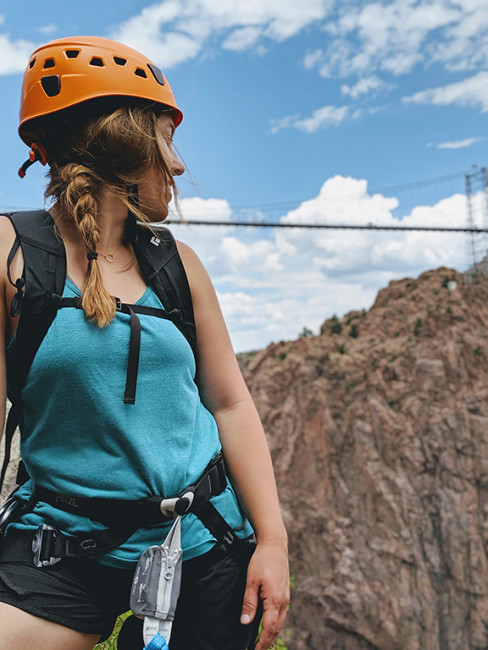 How Long Does it Take?
A normal experience usually takes around three to three-and-a-half hours. However, for a more intense adventure, the Royal Gorge Via Ferrata does have a longer five-hour option.
Where Can I Go?
---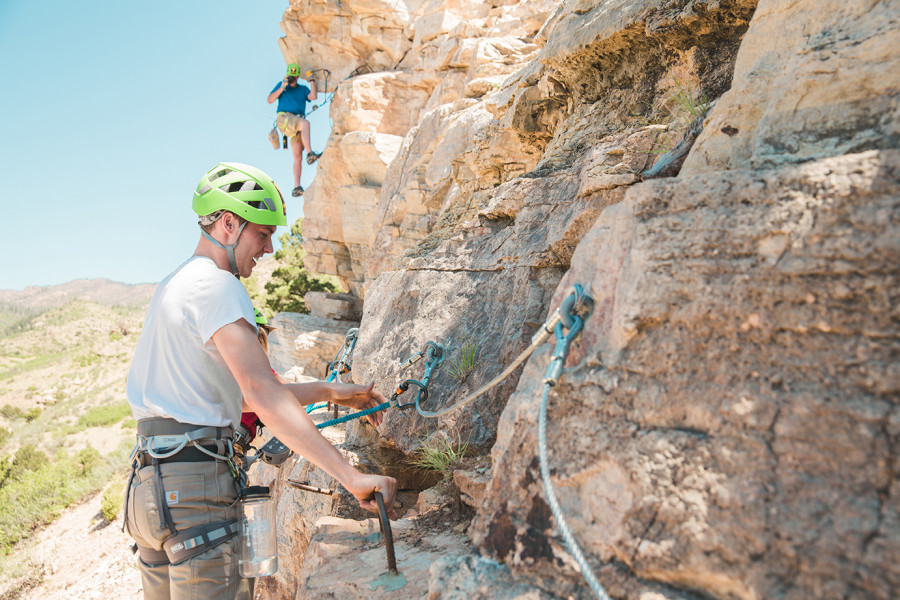 Navigate limestone cliffs and mountain paths high above the Williams Canyon floor. The excitement of vertical canyon walls, a cargo net finished with zip lining fun and a platform rappel offer amazing views for a perfect Colorado Adventure. Prices start at $99/person and do not require admission to Cave of the Winds Mountain Park. Participants must be 48″ tall and weigh between 90 - 260lbs and must be ages 12 and up. Guests 12-17 must be accompanied by an adult.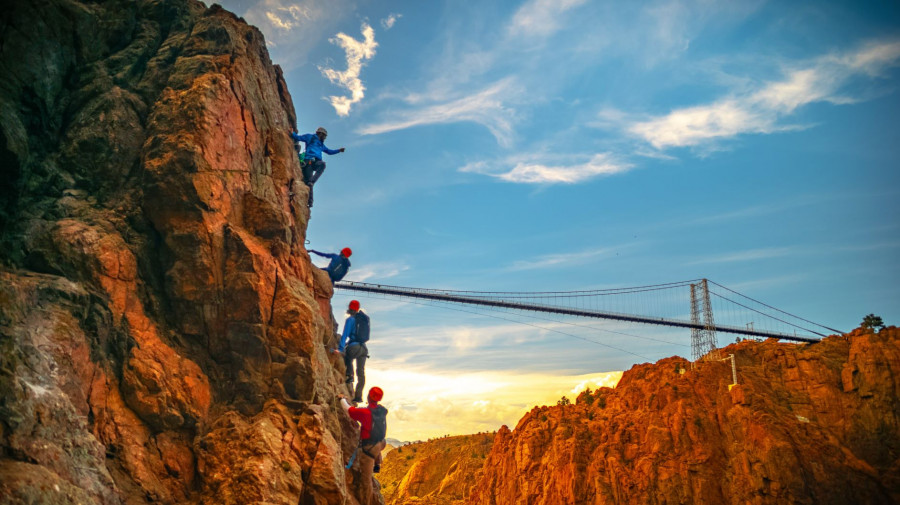 Unlike any other course in the state, the sheer vertical drama of the 1,000-foot walls of the Royal Gorge provides epic views of the Royal Gorge and Royal Gorge Bridge. The Pikes Peak granite walls guests will use to maneuver, are over a billion-years-old. Created by Adventure Partners, who have built similar courses throughout the world, highlights include the path to the "throne" and the rushing Arkansas River below. Prices start at $135/person and include general admission to the Royal Gorge Bridge & Park. To participate, you must be 12 years of age or older. If you are 14 years of age or younger, you must be accompanied by a paying adult. A 10 or 11-year-old child may participate with a 1:1 guide ratio in a private tour only. The accepted weight range is between 88 to 264 pounds.
---