Palmer Lake Recreation Area
Palmer Lake Recreation Area is a popular and charming location for those who enjoy fishing, hiking, biking and horseback riding under the beautiful blue Colorado sky.
---
**PLEASE NOTE** As part of the ongoing concerns over COVID-19 and the health of our residents, the Palmer Lake Board of Trustees has, effective immediately, closed the public street parking on all town-owned roads within the town limits and in all public parking lots in and around the reservoir trailhead access.
Parks and trails will remain open but playground equipment will be taped off. Residents may park on roads near and around their homes. 
No trailhead parking will be permitted, and this will be enforced immediately.
The only parking lot that remains open for public parking and town access is the lot running parallel from the yellow gazebo to Finder's Keeper's, and across from O'Malleys on Highway 105.
NO DOGS ALLOWED ON RESERVOIR TRAIL AT ANY TIME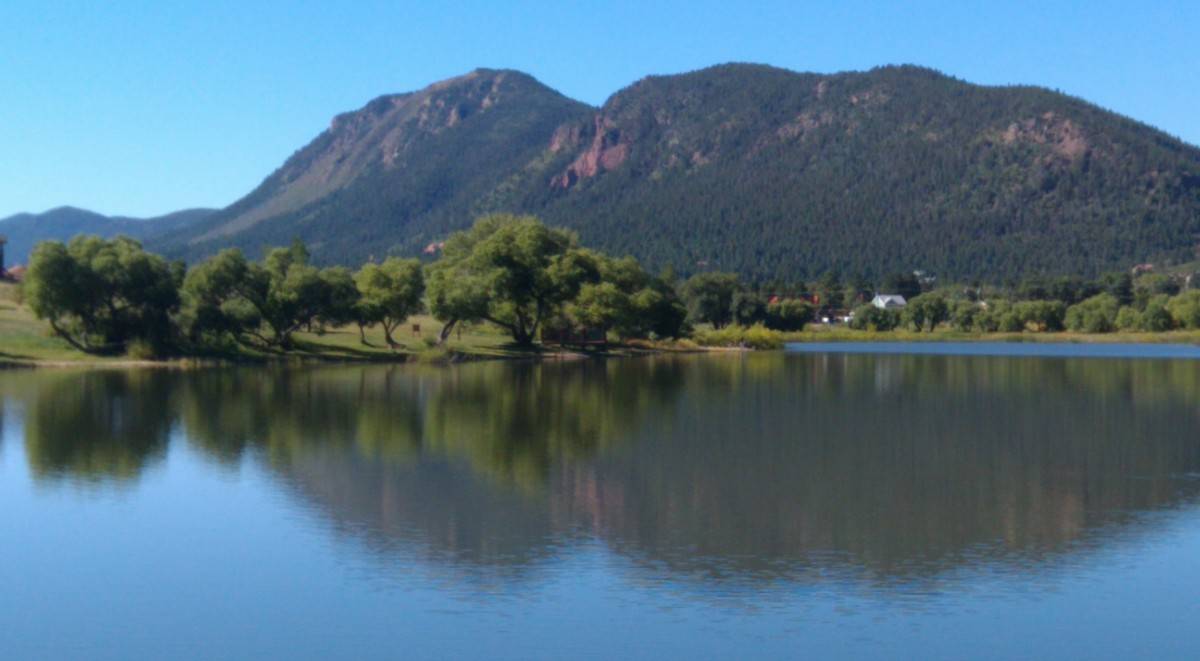 The scenery is accentuated by Ben Lomand Mountain, which serves as a beautiful backdrop to the picturesque 36-acre park.
A trailhead in the Palmer Lake Colorado Recreation Area provides access to the New Santa Fe Regional Trail. This 15-mile trail is one of the longest continuous trails in El Paso County where you can enjoy biking, hiking and horseback riding year-round. In winter, cross-country skiers and snowshoers enjoy the pathway on this Palmer Lake trail.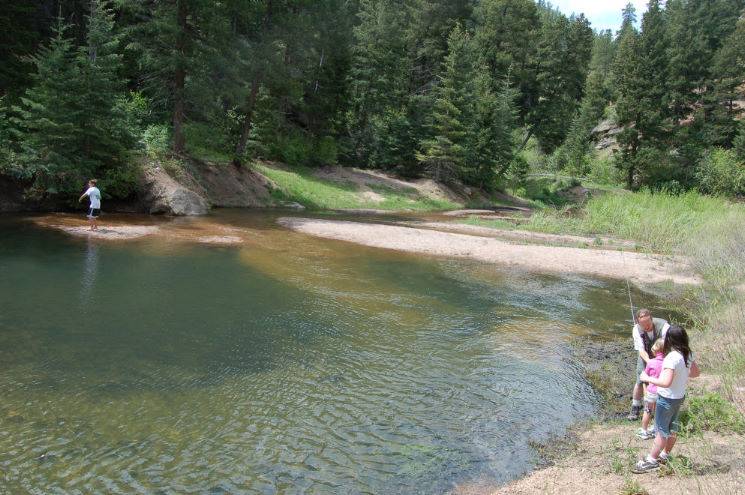 Be sure your Colorado Fishing License is up-to-date, and then spend a relaxing day with your rod and reel while you enjoy Palmer Lake fishing. Palmer Lake is stocked for the season and provides a great day of fishing.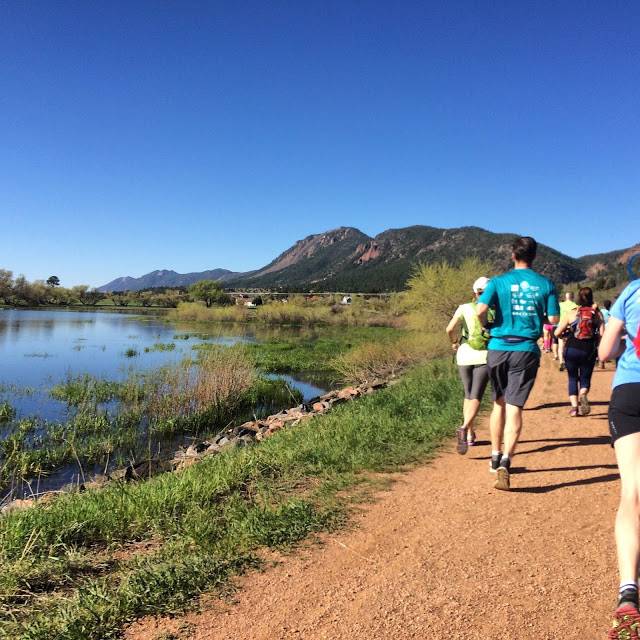 During the warmer months, enjoy various events and festivities in Palmer Lake Colorado. The Hoka One One Palmer Lake Trail Half Marathon and 10k takes place in May. The races start and finish at the Palmer Lake Recreational Area with the courses using both Greenland Open Space Trails and the Santa Fe Regional Trail. Both of these trails take you over rolling hills and provide beautiful views of Pike Peak.
Also in May is the Palmer Lake Glow Run. It's a short race, with entrants encouraged to walk, run, crawl, cartwheel and somersault one time around the lake. Prizes are awarded for those with the best costumes and most glow gear. Proceeds from the event are used for the Palmer Lake 4th of July celebration.
In June, the kids will get to show off their Palmer Lake fishing skills at the Kids Fishing Derby. Elementary and Middle School students (accompanied by an adult) can compete in a variety of categories in this fun Palmer Lake Colorado event.
During the colder season, join in on Winterfest, which features a supervised skating rink on the pond.
Palmer Lake Colorado is an ideal place to become easily enveloped in beautiful surroundings. Take time to unwind and get back to nature.
Looking for more unique and exciting events in Colorado Springs and the Pikes Peak region? Visit the PeakRadar event calendar and stay up-to-date on all the great happenings in the region.
---