Gold Mining Vacation
Pikes Peak or Bust inspired hundreds of thousands of fortune seekers to pack up and head west to stake their claim.
---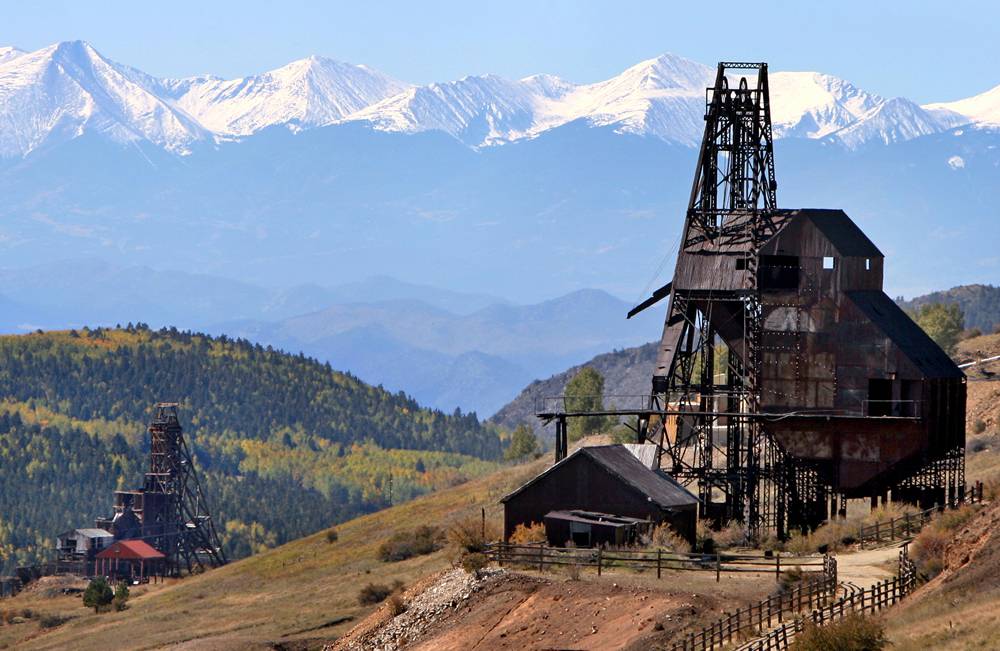 Relive this exciting time in American history with great tours and hands-on activities in Colorado Springs, Cripple Creek and Victor, Colorado.
Day 1
Morning
Visiting the Ghost Town Museum in Colorado Springs is like turning your watch back more than 100 years. This indoor attraction houses thousands of authentic artifacts in recreated rooms that will show you what life was like in the many towns that dotted the Colorado landscape during the gold and silver mining days. Explore a saloon, jail cell, blacksmith shop, printing press, hotel and general store. Enjoy hands-on activities like cranking the butter churn, starting up the player piano, target shooting in the arcade and panning for gold.
Afternoon
The Western Museum of Mining & Industry is a fascinating look back into the history of mining gold and silver in the Pikes Peak region. The 27-acre indoor/outdoor exhibit site includes a 10-stamp ore mill, 35-ton Corliss Steam Engine, ore samples and a variety of exhibits and more than 4,000 artifacts. It's an exciting and exceptional place to learn about Colorado history, mining technology, geology and how mining affects the environment. From mid-September to Halloween, take a terrifyingly-fun tour of the Haunted Mines (separate admission fee).
Evening
The Mining Exchange, A Wyndham Grand Hotel, is located in the heart of historic downtown Colorado Springs. The building housed the actual exchange where gold and silver were stored and traded. Original wall safes are now housekeeping closets. Other historical details have been preserved and blended with modern-day amenities. It's a great place to relax and unwind after an active day in Colorado Springs.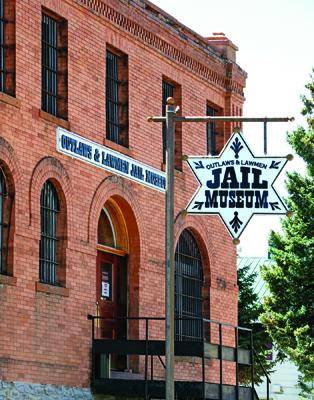 Day 2
Morning
After a relaxing night at your hotel, wake up bright and early for the short and scenic drive to Cripple Creek, home of the last great gold rush. As you descend into town, stop first at the Cripple Creek Heritage & Information Center. Here, you can fully immerse yourself in the town's gold mining history and explore the many interactive exhibits. Just across the street is the Mollie Kathleen Gold Mine. On this tour, you'll descend 1,000 feet underground, witness the operation of numerous generations of air-powered mining equipment, see gold veins in their natural state and ride an air-powered man trip train. Everyone receives a free gold ore specimen with their paid tour! Enjoy lunch at the Hard Rock Café – the fried green beans are delicious!
Afternoon
With a head full of mining history and a belly full of good food, head into town and stop by the Outlaws & Law Men Jail Museum. In the late 1800's, the town of Cripple Creek grew from a population of 15 to more than 50,000 in just 10 years. The town saw its fair share of trouble makers and outlaws. Learn their stories and those of the law men who worked tirelessly to keep the peace.
Now it's time to explore the town to find the World Famous Cripple Creek donkey herd. These burros roam the town's streets, often oblivious to passing cars and pedestrians. Approach with calm and caution, but they've been known to willingly take a selfie or two with visitors.
Evening
Now it's time to really strike it rich at one of the many Cripple Creek casinos. They offer the latest and greatest poker, live blackjack, slots, roulette and craps in an exciting and scenic Colorado mountain town. Be sure to try out Bronco Billy's, Century, Double Eagle, Midnight Rose and Wildwood Casino for good times, great dining and loose slots!
Carr Manor offers luxury in the heart of downtown Cripple Creek. Their beautiful brick building is the renovated Cripple Creek High School, built in 1896. The property features the original high ceilings, stained glass and elegant antique furnishings. Each room is beautifully appointed and adorned with artwork that brings to life the fascinating history of Cripple Creek. You'll enjoy all of its modern amenities in an authentic historic setting.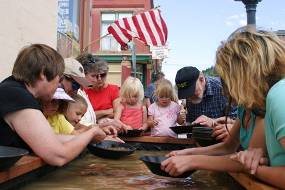 Day 3
Morning
And now for the big finish in Victor, Colorado. Victor is a quaint mining town, just minutes from Cripple Creek along a scenic byway. The Victor Lowell Thomas Museum offers a look back in time to what life was like from Victor's beginnings to its heyday as a gold camp. You can pan for gold (seasonal), learn about mining technology and view artifacts belonging to Lowell Thomas, famous author, journalist and world traveler. From June 1 – early September you can tour the operations of the Cripple Creek Gold Mining Company, an active mine that still extracts a large amount of gold. Tours fill up fast and are limited to 14 people each, so be sure to make reservations.
Afternoon
As you head back to Colorado Springs, stop to have lunch and do some shopping in Woodland Park, the City Above the Clouds! This charming mountain town has a great playground (near the schools), several microbreweries, many restaurants and a variety of shops on the quaint main street.
---