Family Vacation Itinerary & Trip Ideas
Looking for fun things to keep your family entertained on vacation? Look no further than our family vacation itinerary and trip ideas. With a variety of attractions and activities perfect for kids of all ages, you are sure to find the right itinerary for your family.
---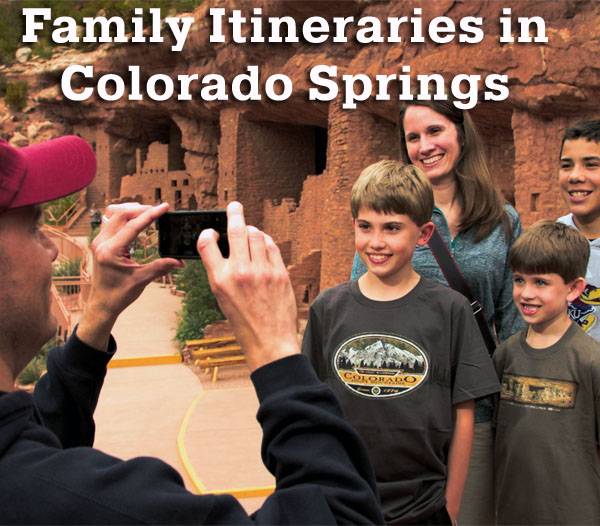 10 for 10 and Under - If you have a kid under the age of 10, check out these 10 attractions that will surely keep you busy.
8 Big Moments for Little Tykes - Feel like a kid again when you explore these great things to do in Colorado Springs with family.
Pikes Peak by Car, Cog, Bike or Trail - Explore the beauty of America's Mountain from various vantage points. Get to know the beautiful scenery both above and below the timberline at your own pace and in your own way.
*After 126 years of operation, The Pikes Peak Cog Railway has decided not to reopen this spring for 2018, or for the foreseeable future. Over the past several months, the railroad has undergone a major evaluation and it has been determined that the infrastructure and equipment has run its course. The railroad is in the process of determining next steps and action plans for the future.
Strike it Rich - Always interested in the thrill of finding gold? Wonder what the Colorado gold rush was like? Take the time to relive a part of American history.
Take a Walk on the Wild Side - If you love animals then you'll love this vacation itinerary.
---