Cheyenne Mountain Zoo
The Cheyenne Mountain Zoological Society was founded in 1926 by philanthropist Spencer Penrose to house his growing collection of exotic animals.
---
The Cheyenne Mountain Zoo has reopened with COVID-19 regulations in place. There is limited capacity and you must purchase an e-ticket in advance.
Colorado Springs is home to the Cheyenne Mountain Zoo, the "Highest zoo in America," at an elevation of 6,800 feet above sea level. Bring your camera to capture not only the hundreds of exciting and exotic species but also the spectacular views of the city of Colorado Springs.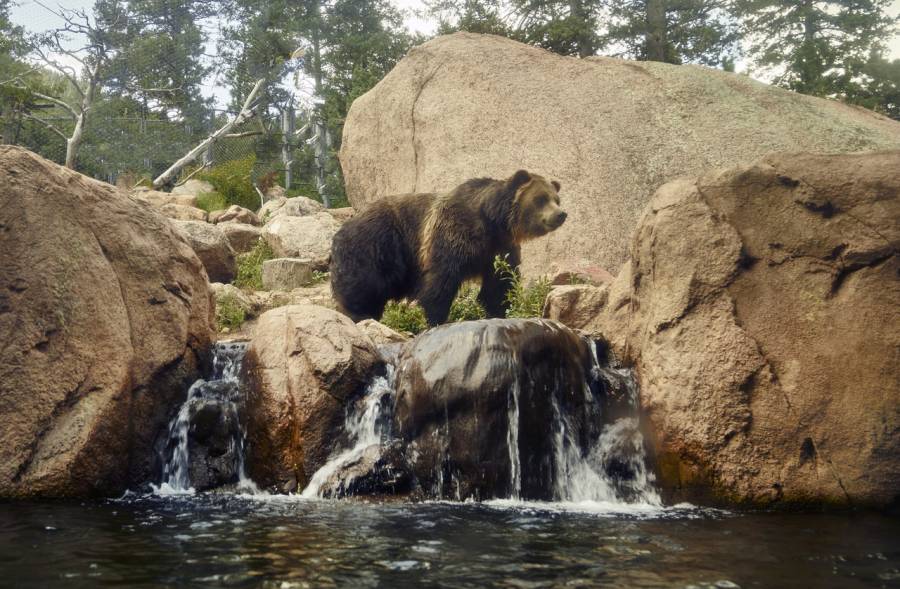 Cheyenne Mountain Zoo is home to more than 800 animals, representing over 200 species, including more than 30 that are endangered. This Colorado Springs zoo welcomes more than 575,000 visitors every year and was recently voted the #5 zoo in the U.S. by TripAdvisor users! The zoo is open 365 days a year with special holiday hours for Thanksgiving, Christmas, and New Years.
For zoo hours and admission prices, click here.
Top Cheyenne Mountain Zoo Highlights
Cheyenne Mountain Zoo in Colorado offers a new experience with every visit and transforms visitors from passive viewers to active participants - through comprehensive education programs, exciting conservation efforts, and interactive animal experiences. Here are the top highlights:
1. Visit the brand-new exhibit, Waters Edge: Africa
This special new exhibit design enhances the environment of Nile hippos, African penguins, warthogs and ring-tailed lemurs, giving guests a sneak peek into these incredible animals daily lives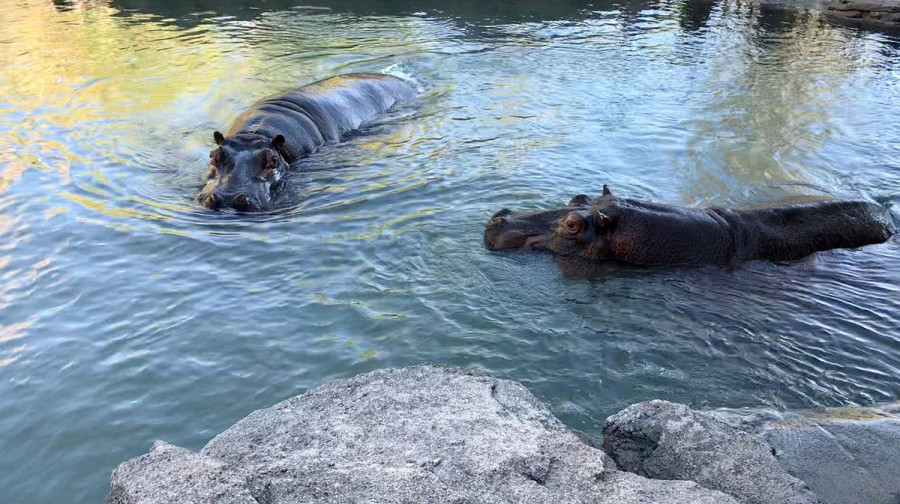 2. Feed The Giraffes
The Cheyenne Mountain Zoo in Colorado is home to the largest giraffe herd of any zoo. Get up close and personal as you feed the giraffes in the African Rift Valley exhibit. The exhibit also features African lions, Colobus monkeys, Grant's zebra and more!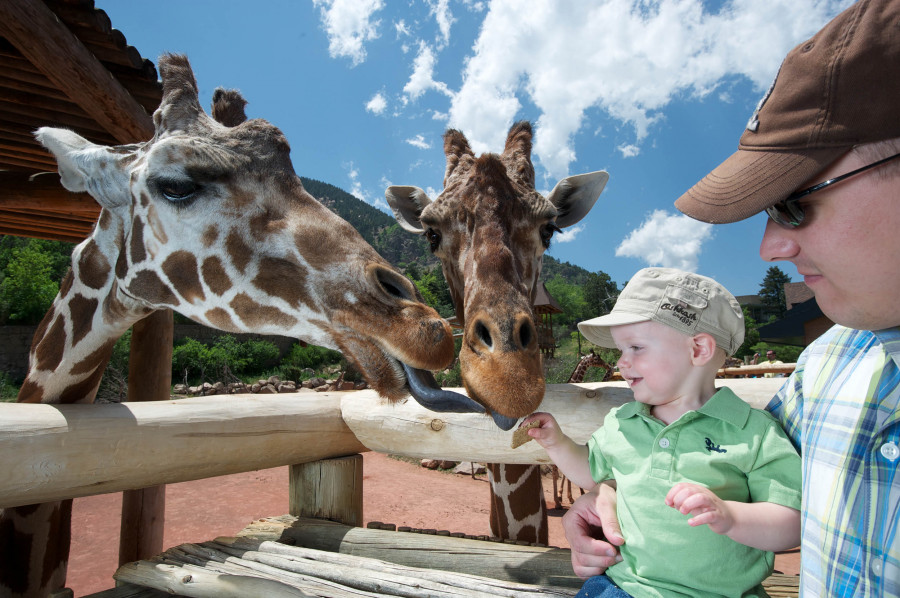 3. View Modern Art
Did you know that a zoo is an ideal location for a modern art exhibit? The not-to-be-missed Scutes Family Gallery is home to 40 species of reptiles that live in beautiful, unique displays that mimic their individual natural habitats.
4. Ride the Carousel
Take a ride on the historic Carousel. This amusement has been a zoo favorite since 1937!
5. Experience the Mountaineer Sky Ride
Get a whole new perspective as you soar above the Rocky Mountain goats, grizzly bears and Amur tigers.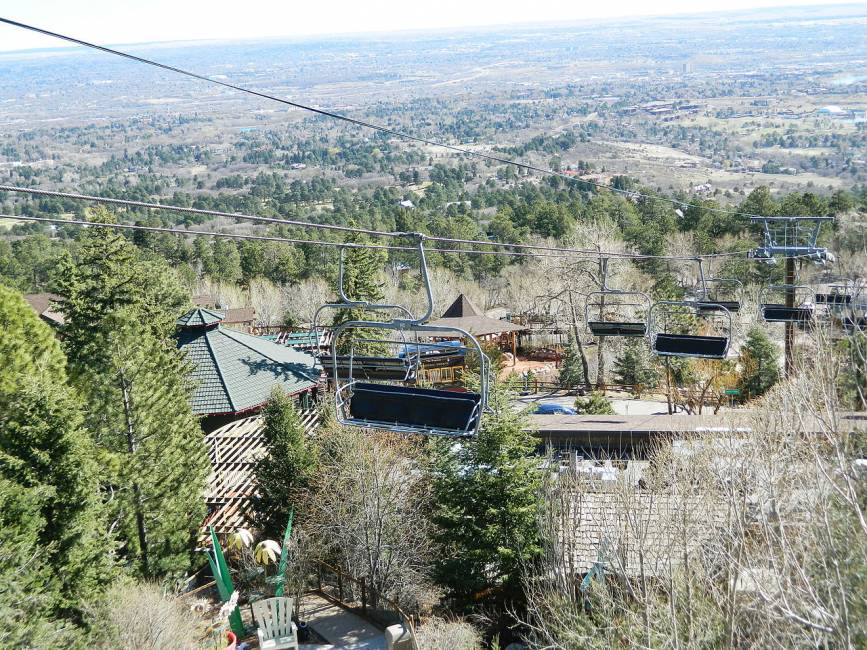 ---