Cheyenne Mountain Zoo
The Cheyenne Mountain Zoological Society was founded in 1926 by philanthropist Spencer Penrose to house his growing collection of exotic animals.
---
Advance e-tickets are highly encouraged, including for children age 2 and under, as many days sell out.
Colorado Springs is home to the Cheyenne Mountain Zoo, voted #4 Best Zoo in North America in 2021's USA TODAY 10Best Readers' Choice Awards. "America's mountain Zoo," starts at an elevation of 6,714 feet above sea level. Bring your camera to capture not only the hundreds of exciting and exotic species but also the spectacular views of the city of Colorado Springs.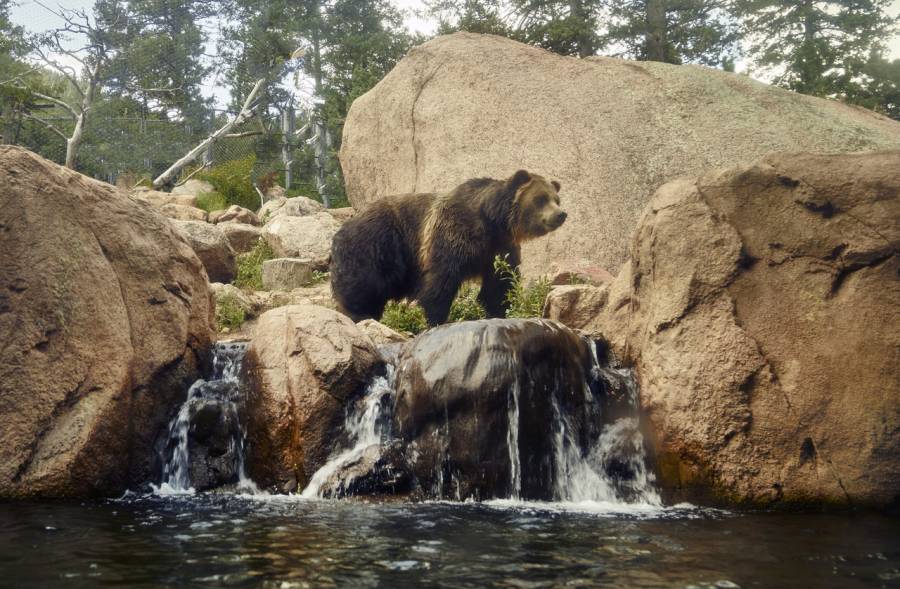 Cheyenne Mountain Zoo is like no other – on a mountainside overlooking Colorado Springs. Feed the world-renowned giraffe herd, hop alongside wallabies, and feel the powerful roars of our African lion pride. After wandering through Rocky Mountain Wild, named #3 Best Zoo Exhibit in North America in 2021, to visit Mexican wolves, an Alaska moose, grizzly bears, river otters and more, check out Water's Edge: Africa – the Zoo's newest exhibit, which opened in June 2020. Water's Edge is home to hippos, African penguins, warthogs and ring-tailed lemurs. Our interactive beach gives penguins access to waddle alongside guests and sometimes even come out onto the sidewalk with them! Visitors can see eye-to-eye with our huge Nile hippos at the edge of their pool, just feet away. A rope bridge will give you up-close, overhead views of the hippo yard.
The zoo is open 365 days a year with special holiday hours for Thanksgiving, Christmas, and New Year's Eve and Day.
For zoo hours and admission prices, click here.
---