Battle of the Bighorn
If you love the outdoors, adventure, challenges and having fun with your friends, the Battle of the Bighorn is for you.
---
This timed-challenge rafting trip through Bighorn Sheep Canyon combines the thrill of a class II-III river rapids with an obstacle course like you've never experienced.
First, you'll choose your Echo Canyon River Rafting guide based on the brief bio they provide or bid on them with all proceeds going to the charity of your choice. Then, the real fun begins. Before the river race starts, teams compete to win extra time or bigger barrel pumps to inflate their raft, start a memory puzzle test and then carry the raft 100 yards to the river. Now you're ready to race in the Battle of the Bighorn!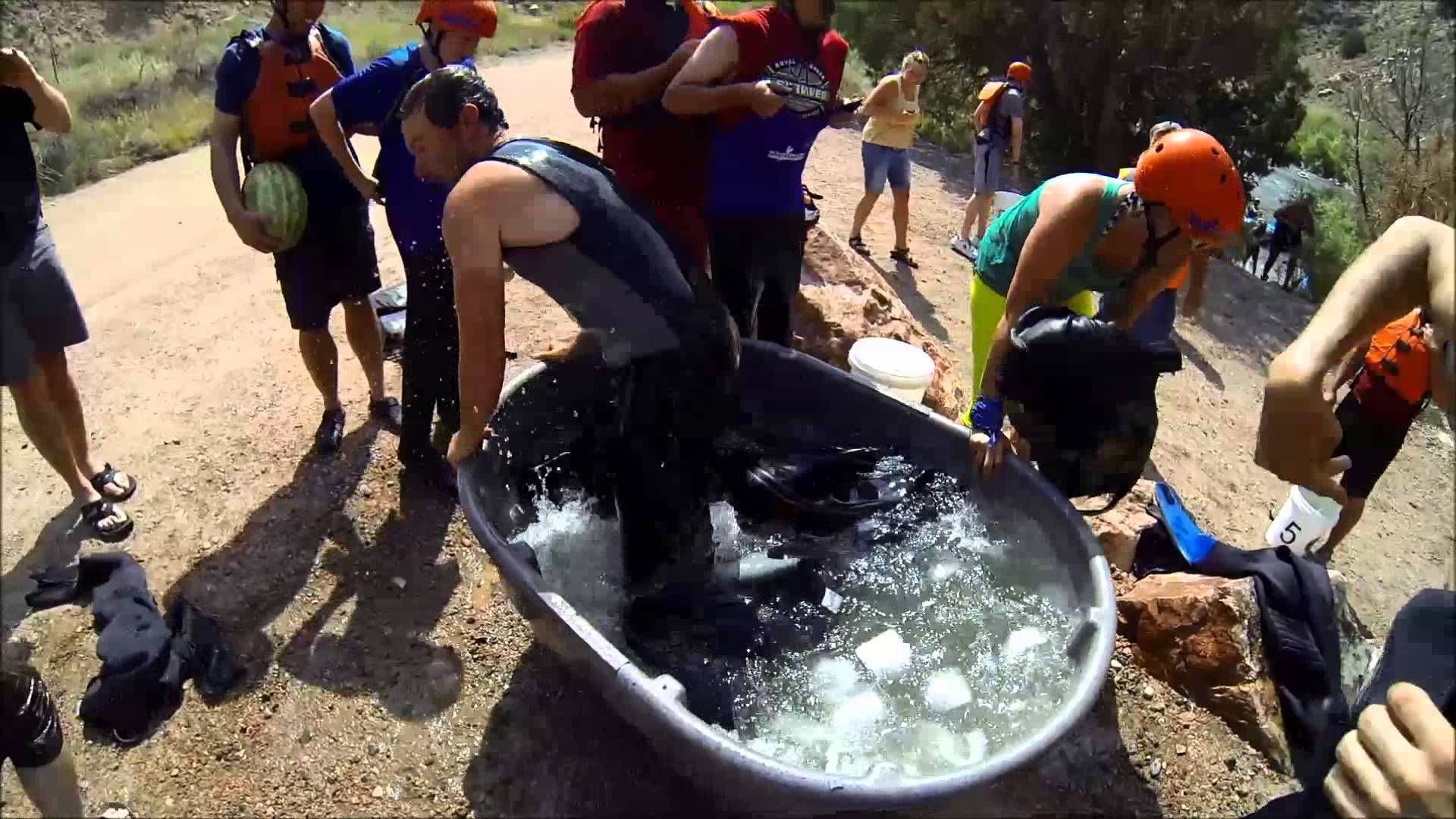 This isn't just about who can get to the finish line the fastest. As you ride down the river, you and your team will disembark from the raft to compete in various challenges along the river banks such as retrieving a watermelon thrown from an overlook, experiencing a Brain Freeze by quickly eating a popsicle, paddling backwards, filling buckets of water via a vented helmet, then make that final stretch by using the T-grip portion of your paddle, which removes about 97% of your power.
You made it! But wait. You're still not done. Before a winner is declared, teams must carry their raft to their parking spot, at least one team member must run a quarter mile loop with that watermelon and a bucket, and remember that memory puzzle before you left? Yup, you must now complete that three-dimensional puzzle. Then, and only then, can you be crowned the winner of the Battle of the Bighorn.
No experience is necessary for this excursion. All you need is a fun-loving attitude and a bit of a competitive spirit. Prepare yourself for an afternoon of encouragement, relationship building and, most of all, fun!
Community participation date details are coming soon, but the Battle of the Bighorn is always available as a team building exercise year-round through Echo Canyon River Expeditions. While you're here, check out the other great things there are to see and do in Canon City.
For more information and to set up your own team-building event, click here.
---