The Broadmoor's Vintage Gingerbread Resort
Creating a fanciful gingerbread house has been a holiday tradition for the past 33 years at The Broadmoor. This year's 13 ½ -foot-tall gingerbread resort display is now up and accepting reservations for holiday's favorite cookie to enjoy some R&R before ending up on Santa's cookie dishes across the nation. Led by The Broadmoor's Executive Pastry Chef Adam Thomas, it took 10 master pastry chefs and two carpenters 220+ hours to make the resort replica. The resort includes the following ingredients:
• 958 lbs of powdered sugar
• 475 lbs of flour
• 650 eggs
• 19 lbs of holiday spices
• 200 lbs of honey
• 128 lbs of molasses
• 6 lbs of salt
• 78 lbs of assorted candy, gumballs, and fruit jellies
• 164 lbs of dark chocolate
• 89 lbs of butter
• 3 lbs of baking soda
• 10 lbs of heavy cream
• 2 lbs of fresh yeast
This year's display may make for a great getaway for gingerbread travelers, but The Broadmoor invites all to enjoy its 2018 winter wonder and holiday happenings and celebrate the last month of its centennial year. Here's to the next 100 years of delicious memories and traditions.
Garden of the Gods Resort and Club's Holiday Gingerbread House Display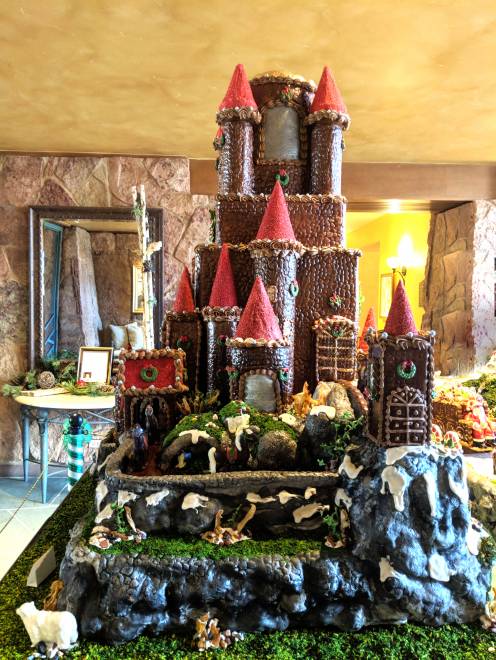 Created by Master Gingerbread baker Isabell Odell, her self-taught skills in the art and craft of building gingerbread houses has won her many First Place Awards and People's Choice Award in the Gingerbread & Jazz Gala competition.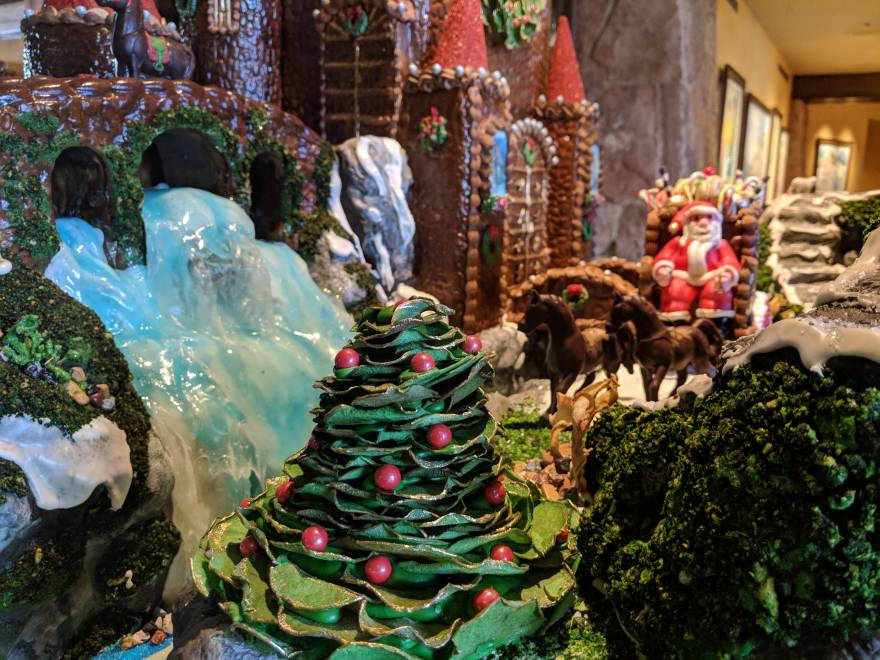 What did it take for her to build a Holiday Gingerbread Castle? Gingerbread, Rice Krispies, anise star, cinnamon, ginger, molasses, honey, royal icing, candy rock, fondant, chocolate, apple chips, rice paper, instant coffee, coconut flakes, breadcrumbs, sugar, flour, baking soda, food color, and a lot of love, time and patience!