The Broadmoor's 1918 Touring Car
Creating a fanciful gingerbread house has been a holiday tradition for the past 34 years at The Broadmoor. This year's display is a tribute to The Broadmoor Special! Spencer Penrose converted this 1918 Pierce Arrow Touring Car into the iconic race car that was used to promote the region, the Pikes Peak International Hill Climb, and The Broadmoor.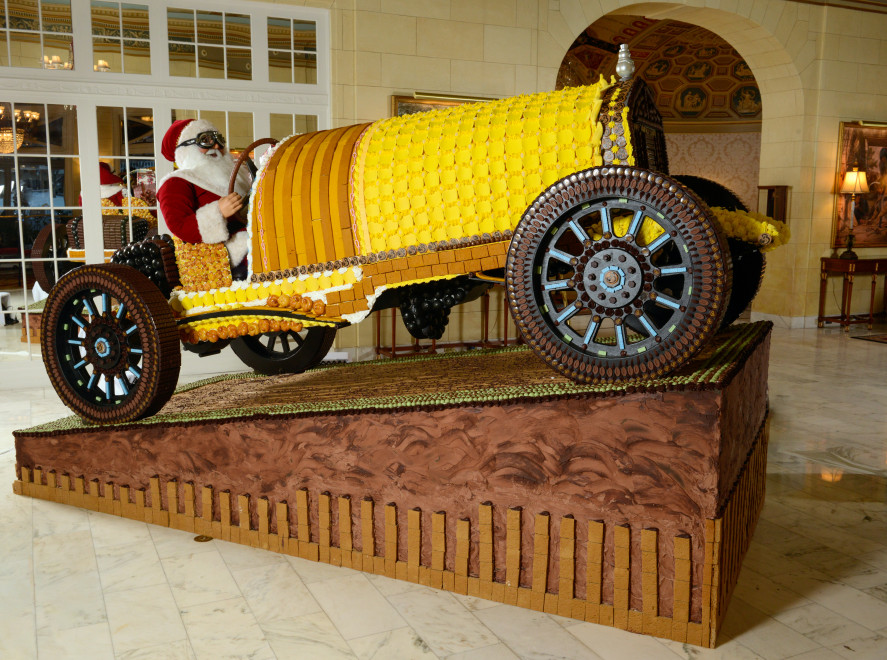 The car is on exhibit at Penrose Heritage Museum, which is owned and operated by El Pomar Foundation, a charitable foundation established by Spencer and Julie Penrose in 1937 with a mission to enhance and encourage the current and future wellbeing of the people of Colorado.
Led by The Broadmoor's Executive Pastry Chef Adam Thomas, The Broadmoor Special includes the following ingredients:

Great Wolf Lodge's Life-Sized Gingerbread House
This massive sugar confection adorns the Snowland experience at Great Wolf Lodge. The build was constructed with:
1,290 of gingerbread
200 lbs. of dark chocolate
700 lbs of royal icing
200 lbs of candy
24 lbs of marshmallow
36 lbs of red rice krispy
50 lbs of powdered sugar