Rumor has it the Pikes Peak region is seething with mysterious myths and tales of the past, and we're here to put them to rest. While some are true and some are false, there are others that remain a mystery (at least for now).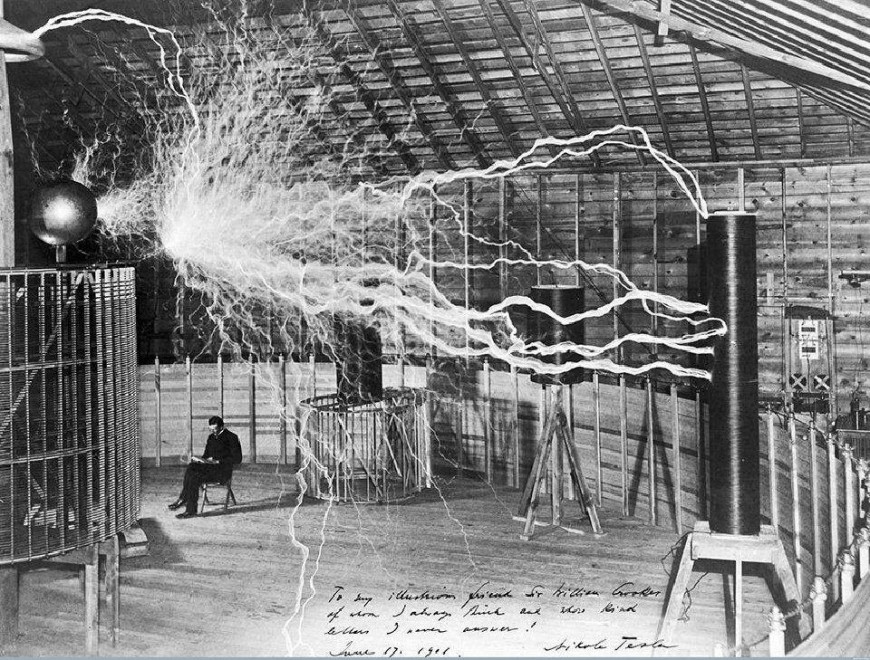 1. Tesla built an experimental lab in Colorado Springs in 1899.
TRUE. Telsa arrived in Colorado Springs in May 1899, telling reporters he was going to send a radio signal from Pikes Peak to Paris. He conducted experiments at his Colorado Springs station for nine months. One experiment burned out the dynamo at the El Paso Electric Company, causing the entire city to lose power. All around, not much is known about his work in Colorado Springs, his notes aren't clear – but he did appear to be confident he could transmit wireless power afterward. You can learn more at PBS.org.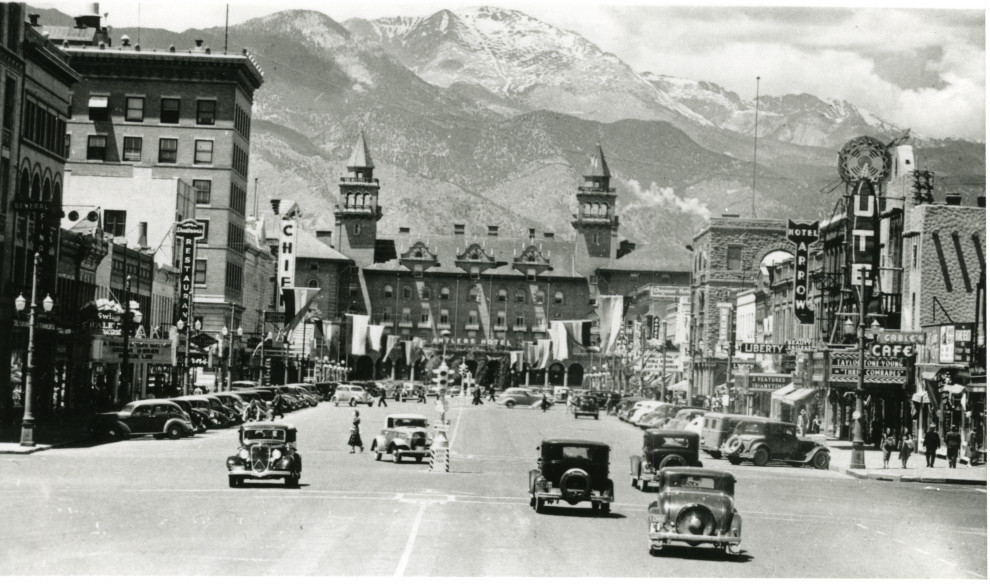 2. General William Jackson Palmer, who built the Antlers Hotel in 1883, and Spencer Penrose, who built the Broadmoor in 1891, had a feud. Penrose made the "A" in "BroAdmoor" small as a gesture to insult The Antlers.
FALSE. The real reason the "A" was made capitalized and in smaller font was because there was a copyright and trademark issue with the area already being called The Broadmoor since the 1870s. That being said, the archivist at The Broadmoor and others have confirmed a rumor that Penrose tried to get a room at The Antlers a few times coming down from Cripple Creek and was escorted off the property, so he may have carried a grudge. You can read more about the story on Fox 21 News.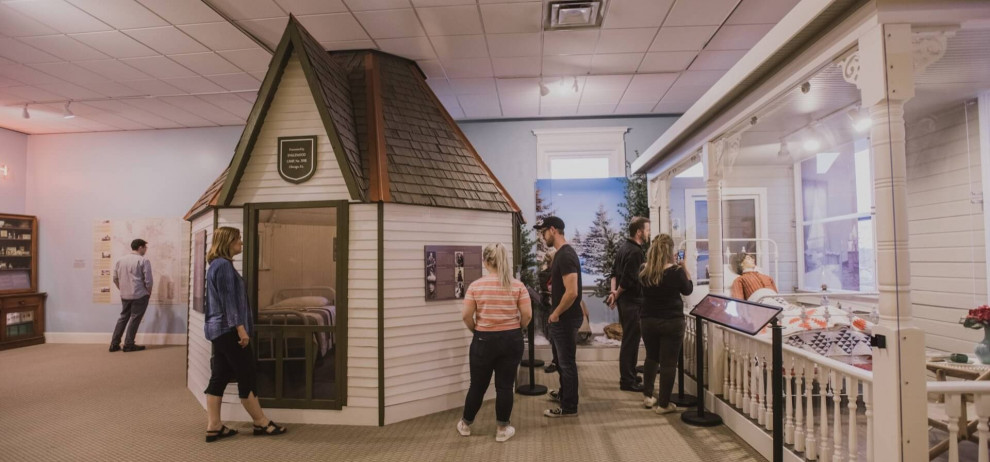 3. People used to come to Colorado Springs in the late 1800s and early 1900s to heal from tuberculosis (known then as consumption).
TRUE. ​From its founding in 1871, Colorado Springs was advertised as a premier health destination for tuberculosis treatment due to the abundant sunshine, fresh air and mild climate. About one third of all visitors came to Colorado in search of tuberculosis treatment. You can learn more at the City of Sunshine exhibit at the Colorado Springs Pioneers Museum.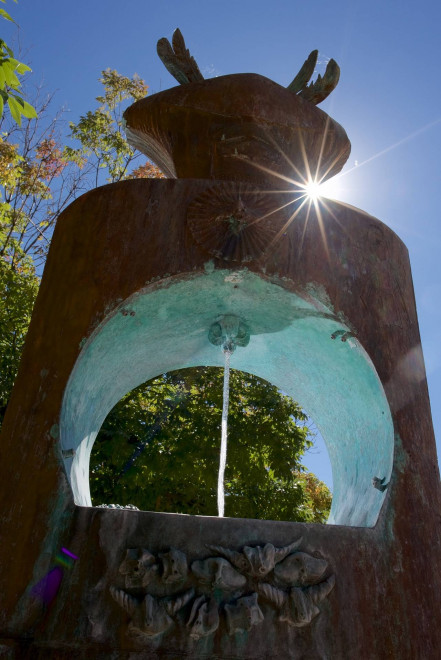 4. The mineral water springs in Manitou Springs are naturally occurring soda springs.
TRUE. The spring water comes out of the ground tasting like bubbly soda water. As the water penetrates to great depth, it becomes heated and mineralized. The warm water naturally flows up into cavernous limestone where it becomes carbonated, then issues from the numerous natural and drilled springs throughout Manitou. Because the water takes thousands of years to complete its journey from mountain sources, it is totally free of industrial and atmospheric contamination. Find information and resources, like a mineral springs walking map, on our website.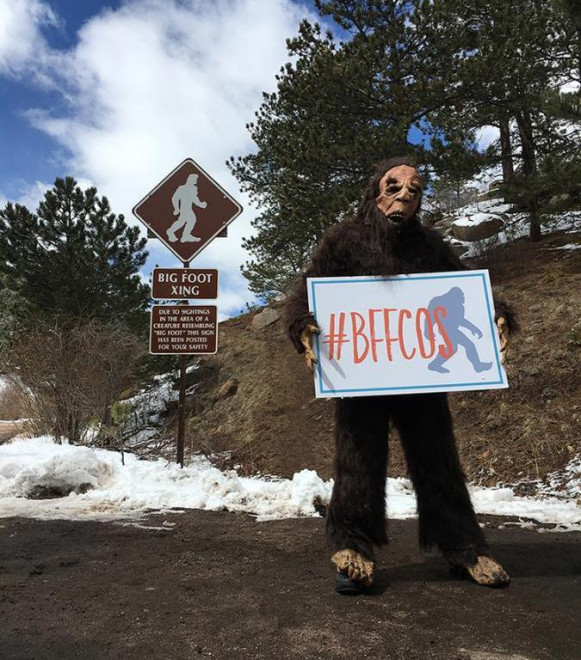 5. Bigfoot lives on Pikes Peak.
UNKNOWN. Sasquatch is rumored to call Pike National Forest home with sightings dating back to the 1800s. Some claim to have seen him along Pikes Peak Highway. A Bigfoot Crossing sign was placed on Pikes Peak Highway around 1990 after various reported accounts. You can read more on our blog.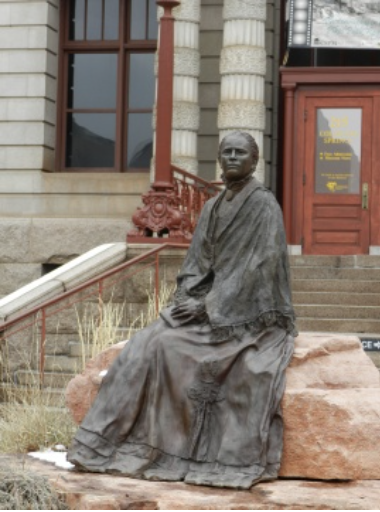 6. The song "America the Beautiful" was inspired by Pikes Peak.
TRUE. Katharine Lee Bates wrote the song after being inspired by the view from Pikes Peak. In her accounts, she refers to the Rocky Mountains in all their purple majesty. She spent the summer lecturing on Chaucer at Colorado College and journeyed to Garden of the Gods and the summit of Pikes Peak. Learn more at National Geographic.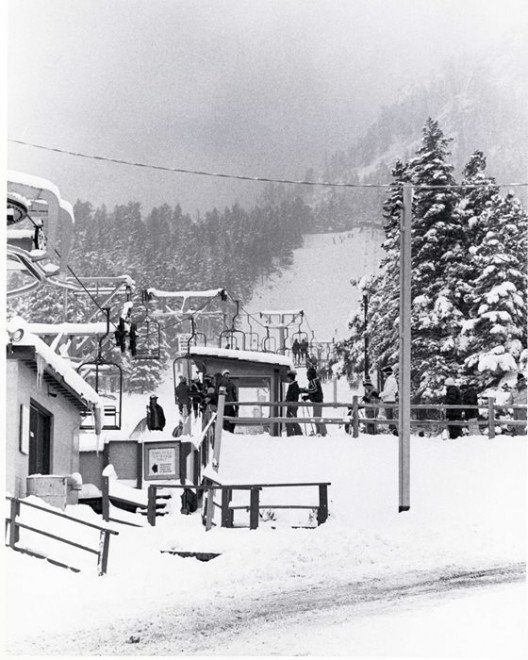 7. The Broadmoor used to feature a ski slope.
TRUE. Ski Broadmoor was open from 1959 to 1991, but the perils of inconsistent weather led to its closing. Ski Broadmoor featured one double chair lift, one tow line and snowmaking machines. You can still see where the slope was when you look out toward The Broadmoor area. Read more about the history at Uncover Colorado.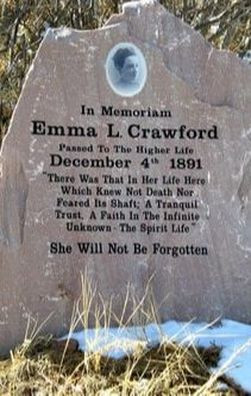 8. 19th century local Emma Crawford was buried on top of Red Mountain in Manitou Springs in 1891 but years later, storms unearthed the coffin sending it down the mountainside and into town.
TRUE. Manitou Springs now celebrates the Emma Crawford Coffin Race annually around Halloween to commemorate Emma Crawford. Read more about the history of Emma Crawford and the races on our website.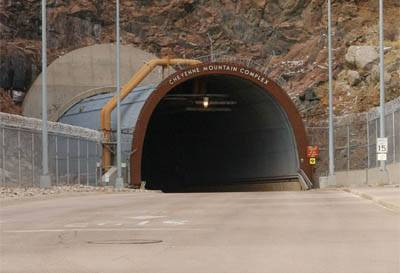 9. Cheyenne Mountain houses a top-secret military facility.
TRUE. Cheyenne Mountain looks like a typical mountain but features a high-tech military operation inside called NORAD, built in 1966. The workers inside the mountain have access to various features, including a gym, hospital, chapel, convenience store and more. You can learn about the history of NORAD here.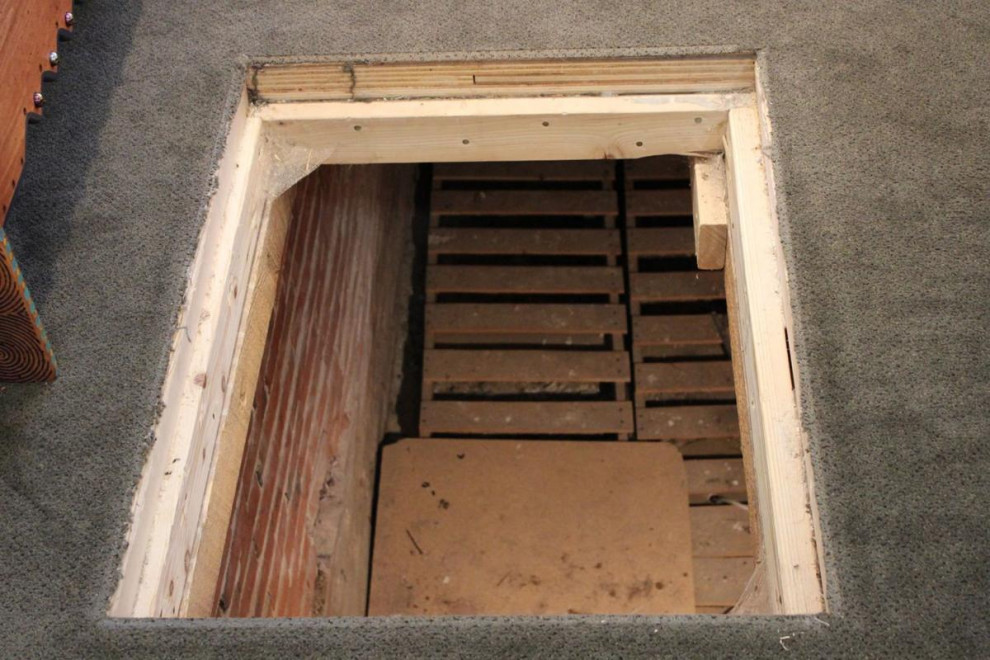 10. There are tunnels located under downtown Colorado Springs.
FALSE. While there aren't tunnels under downtown, there ARE tunnels located under Old Colorado City, which was known as the wilder part of town in the late 1800s. The area was home to prostitutes, saloons and more, and the tunnels connected seedy business basements to one another. The popularity of the tunnels increased once alcohol bans came into play. Learn more at Out There Colorado.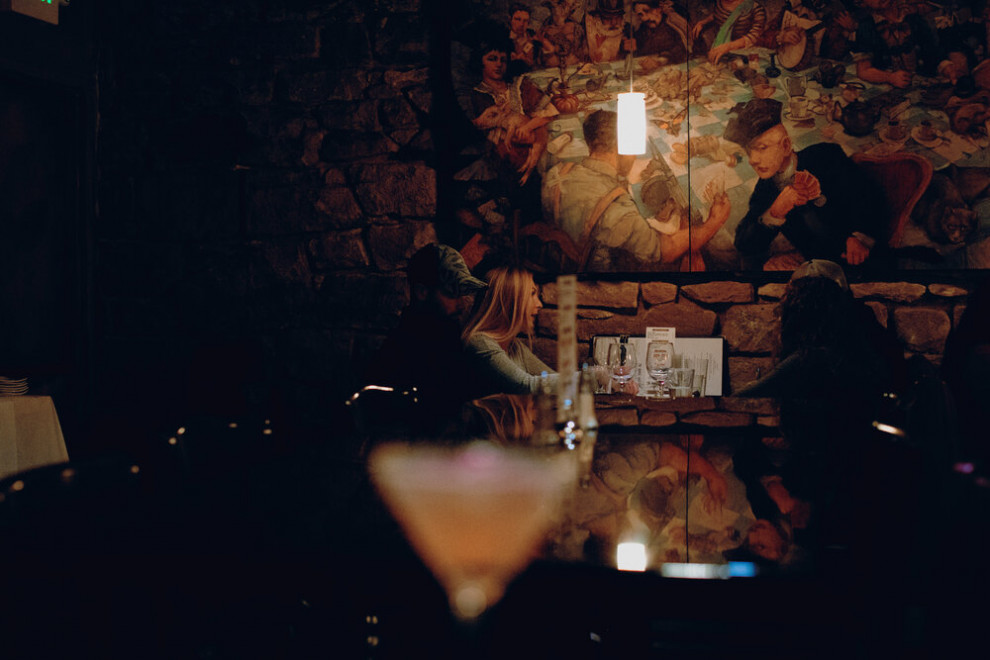 11. The underground downtown restaurant The Rabbit Hole was once the city morgue.
TRUE. The Rabbit Hole was the city morgue and has maintained its haunting roots with tales of spirits and unexplainable occurrences still echoing on the premises. Read the story here.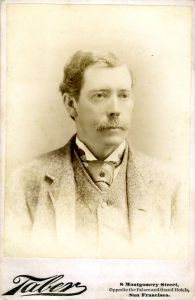 12. Colorado Springs Founder General William Jackson Palmer was a teetotaler.
FALSE. Palmer was known to abstain from alcohol, but bottles of wine, bourbon and other spirits were excavated from the Glen Eyrie Castle trash site. Though, he could have used those strictly for entertaining purposes. Read more on Archaeology.com.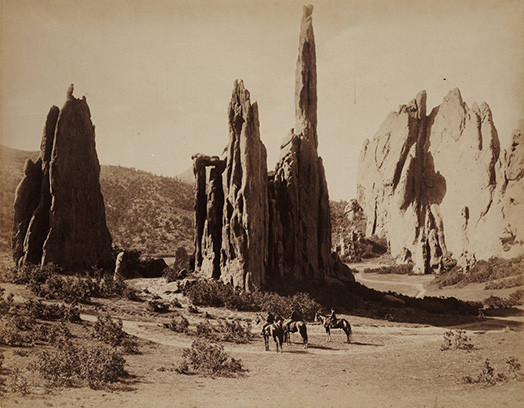 13. Garden of the Gods Park was named as such because it is sacred ground.
FALSE. It was named in 1859 when two surveyors were exploring and suggested it would be a "capital place for a beer garden." The other man said "Beer garden! Why it is a fit place for the Gods to assemble We will call it the Garden of the Gods." You can learn more about the park history here.