Shelf Road
The road remains unpaved and the cliffs in the area offer some of the best sport climbing in the state.
---
Shelf Road is the most adventurous and rugged drive on the Gold Belt Scenic Byway, crossing over limestone cliffs with twists and turns through the area. The road gets its name because it's carved out of canyon wall and goes up more than 100 feet in some places. Shelf Road is a rough and mountainous but any vehicle can withstand the drive; however, vehicles with all-wheel drive are probably best.
Camping is allowed in designated areas and the road also provides access to rock climbing areas near the famous Garden Park Fossil Area.
Originally, Shelf Road was a stage coach route that delivered goods to and from Cripple Creek and Canon City. It was one of the first roads from the Arkansas Valley into the Cripple Creek Mining District. Drivers along Shelf Road can still see the toll keeper's cabin at the bottom of the canyon.
Get ready for a bumpy ride down this backcountry drive!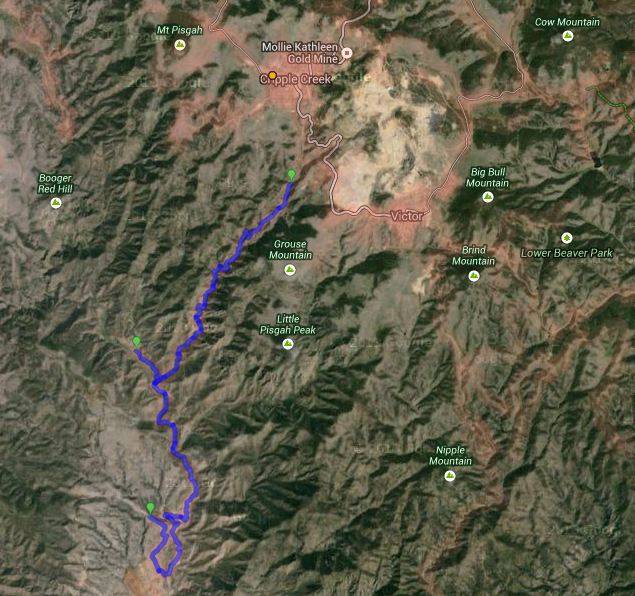 View more scenic drives near Colorado Springs.
---