---
space
TOP 6 REASONS TO ADVERTISE
BUILD targeted campaign strategies tailored to your goals.
ACCESS native advertising placements, which outperform display ads 4 to 1.
REACH a qualified audience of wealthy, educated visitors and locals.
MEASURE your advertising performance and optimize for increased ROI.
WELCOME additional customers to your business.
SUPPORT Visit Colorado Springs. Your advertising dollars help power ongoing marketing campaigns to drive increased visitation to our community and your business.
ADVERTISING OPPORTUNITIES
We offer advertising placements that are accessible for everyone, from smaller ads that rotate in a three-across block to large format ads that span the width of the screen in an editorial format. View our Media Kit for inspiration, performance metrics, details, pricing and specs.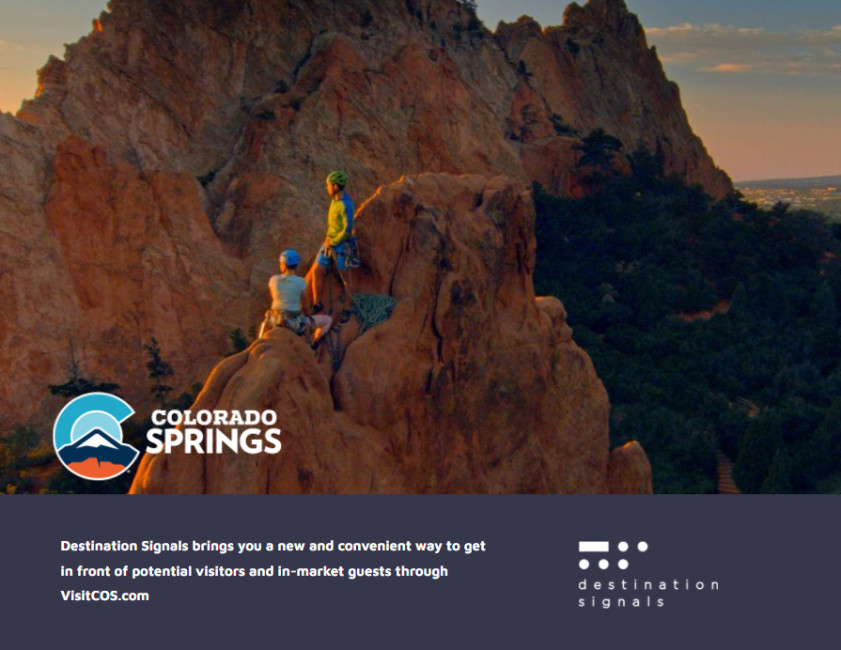 ORDERS AND QUESTIONS
Contact Derek at 800.274.8774 x713 or email coloradosprings@destinationsignals.com to ask questions and set up a time to discuss your advertising goals.