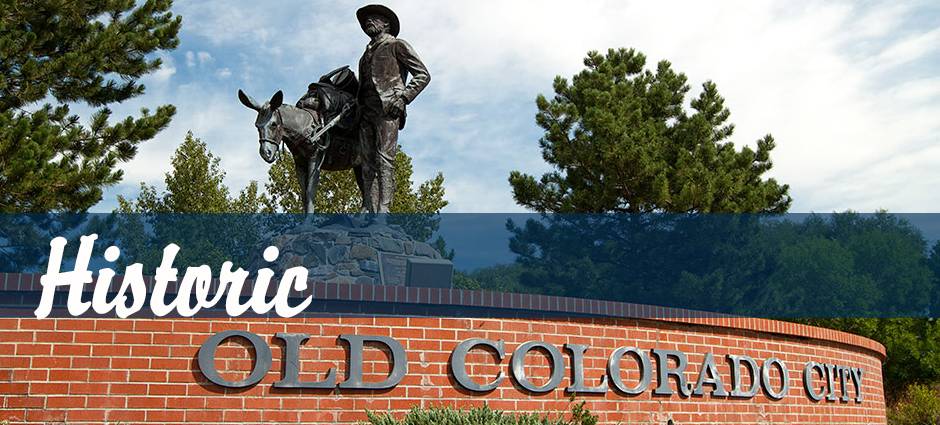 Designated a National Historic District in 1982, restoration efforts have resulted in a physical and cultural renaissance of the area. Fine old brick structures, quaint alleyways and territorial charm provide the setting for small thriving shops, boutiques, fine & cultural jewelry, galleries and restaurants with cuisine from all over the world. Lovely bed & breakfast inns and other fine accommodations in the area make Historic Old Colorado City a choice destination site for getaway weekends and extended-stay vacations.
The Old Colorado History Center, located in the historic district at 24th Street and Pikes Peak Avenue, contains a remarkable collection of artifacts and photographs and a written, oral and electronic history of Old Colorado City. It is a model research center, active in recovering the past and aggressive in making it available to the general public as well as to history buffs.

Experience the charismatic Historic Old Colorado City and find Old Colorado City Visitor Info to help you plan your trip.

Explore the Colorado Springs area with our FREE Visitors Guide and save with area discounts on lodging, attractions, dining and more!